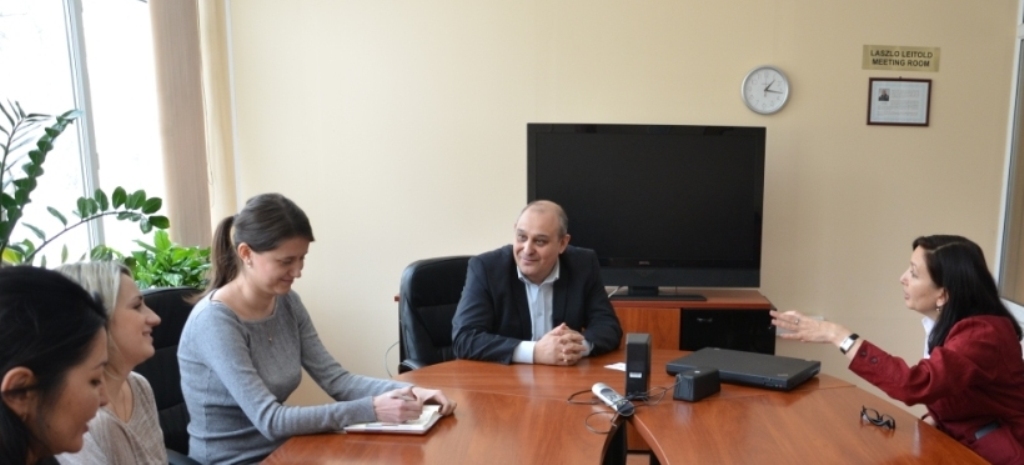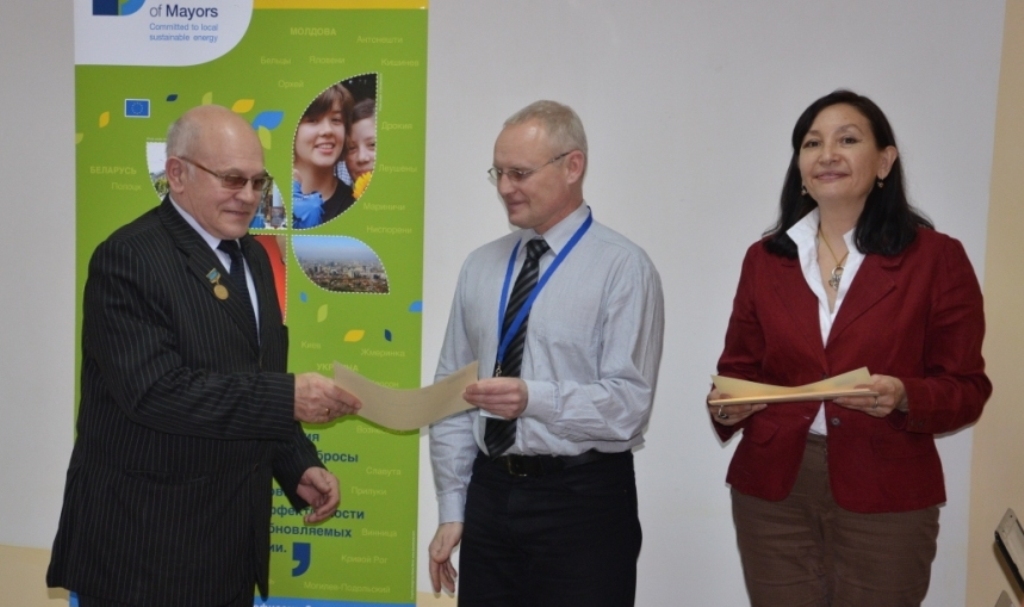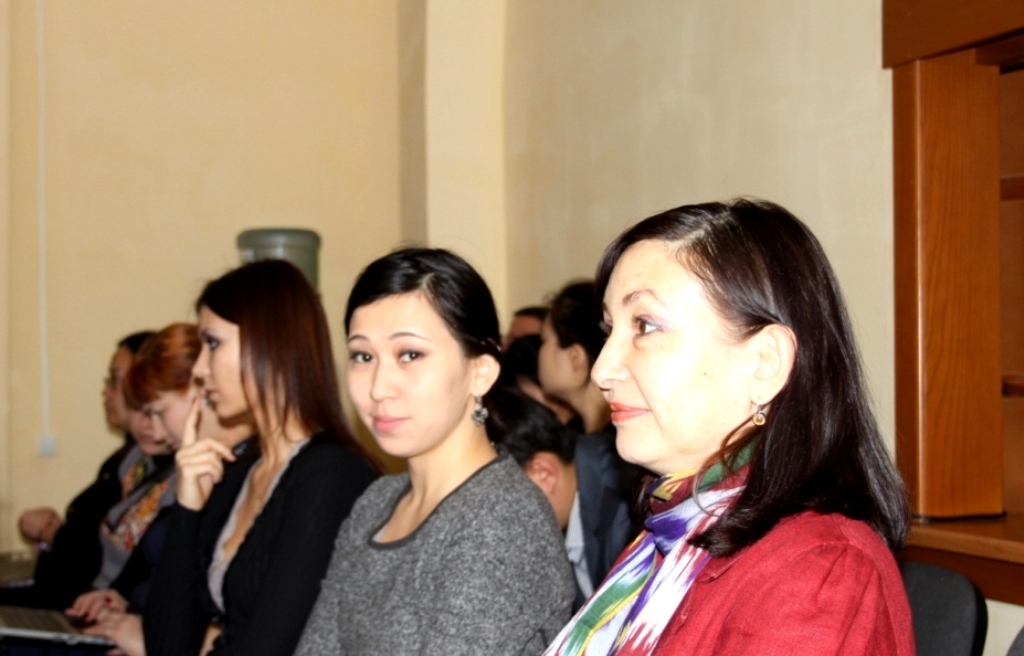 Modern society desperately needs qualified educators: teachers, experts and trainers who have advanced knowledge, skills and competences in and for sustainable development. The lack of qualified educators can be a serious barrier to the successful implementation of the Concepts of Green Economy in Central Asian (CA) countries and integrate green development approaches and principles into everyday teaching – learning processes, behaviour and daily life of CA society.
Environmental challenges in Central Asia are mostly connected with limited level of education, capacity and competences of target stakeholders. There are many shortcomings in the educational systems of CA states, but the lack of understanding of the role of ESD in greening the economy and lack of funds for development of skills, capacities and competences for ESD of educators as well as of modern multimedia educational and learning materials are the ones that CAREC helps to improve.
CAREC is involved into the education and training activities in Central Asia since being established. All thematic programmes provide capacity building opportunities to their target groups represented by governmental and non-governmental actors from education, environment, water, climate and energy sectors.
Since 2003 CAREC has the programme "Education for Sustainable Development" (ESD) that promotes sustainable development (SD) and ESD targets and principles in the formal, non-formal and informal learning in Central Asia.
CAREC is a members of the global networks for ESD such as: UNECE ESD network, the global "Higher Education Treaty for Rio + 20" network, the global "International Network of Teacher Education Institutions associated with the UNESCO Chair on Reorienting Teacher Education to Address Sustainability", and cooperates with the UNU/IAS network of RCEs for ESD.
OUR APPROACH
For effective promotion of ESD and SD targets, the ESD Programme builds cooperation with national and international relevant partners, such as: Central Asian ministries and agencies, universities, training institutions, schools and experts' networks, as well as international development actors, such as EC, UNESCO, UNECE, UNEP, UNDP, OSCE Centers, GEF SGP, GIZ, Goethe Institute-Almaty, Governments of Germany, Italy, Japan, the Netherlands, Norway, UK, international universities and private sector, such as Coca Cola, Samsung, Chevron, AGIP, BG Group and others.
ESD and SD principles, methodologies and key themes CAREC distributes in Central Asia via:
· developing and incorporating ESD into national formal and non-formal education, in all relevant subjects at all levels;
· equipping educators with the competence to include SD in their teaching;
· ensuring that adequate tools and materials for ESD are accessible;
· promoting research on and development of ESD; and
· strengthening cooperation on ESD at all levels within the Central Asian region.
FOCUS AREAS
The focus areas of the ESD programme are national formal education systems, as well as non-formal education in all relevant subjects, policy, regulatory and operational frameworks, competences of educators, educational tools and materials, and cooperation on ESD at all levels within the Central Asian region.
EXPERIENCE AND KEY RESULTS
CAREC is the experienced partner in the education field with the following skills and expertise:
Support and guide thematic networks
· Regional CA Working Group for ESD;
· ESD network in Central Asian, which combines decision makers from the ministries of education and environment, educators from NGOs, schools and universities, and trainers established and effectively functioning;
· CA Leadership Programme on Environment for SD network.
Develop and introduce the innovative education tools and curricula for ESD
· The educational multimedia resources "Green Pack for Central Asia", "Green Pack for Central Asia –Glaciers Edition", "Caspian Green Pack" with handbooks and supporting materials for teachers (REC-CAREC, 2009-2014);
· A mandatory discipline "Ecology & Sustainable Development" with all methodological materials is approved for bachelor-level students of all universities in Kazakhstan (2008-2010);
· A voluntary discipline "Energy Efficiency & Sustainable Development" with all methodological materials is introduced in the Kazakh National Technical University (2008-2010);
· Numerous training modules: on CA Leadership in different SD issues such as climate change, energy efficiency, ESD competences, etc.
Develop and conduct the capacity building opportunities
· Annual Central Asian Leadership Programme on Environment for Sustainable Development (CALPESD);
· The Course for Sustainability: strategies, methodologies, policies and actions for high level governmental officials from different ministries of Central Asian state;
· Regular sub-regional conferences, workshops, trainings and working groups meetings for governmental officials, teachers, experts and young leaders, etc.;
· Facilitation of self-evaluation of ESD status in Central Asia process;
Building thematic knowledge sources
· The regional web platform for EU-TEMPUS cooperation on integrated surface and groundwater management Master and PhD programme http://iwebtempus.kz;
· Covenant of Mayors-East web site on energy efficiency: http://www.soglasheniemerov.eu/index_ru.html
Now days CAREC initiates development of the "Aral Sea Green Pack for Central Asia" and Knowledge Portal for Central Asia in order to improve the knowledge management in Central Asia.
KEY SKILLS AND COMPETENCES
· Implementing researches on and development of ESD in CA states;
· raising awareness and practical experience on SD;
· facilitation sub-regional inter- government, -sector and -agency cooperation for SD;
· support sub-regional dialogue and networking for SD;
· capacity development on key themes of SD (climate change, energy efficiency, water, biodiversity, etc.), for different target groups;
· bringing to and adaptation of the best ESD education practices in Central Asia;
· development/adaptation of modern educational, learning and methodological materials for SD;
· international cooperation and participation in global and regional (European/Asian-Pacific) ESD processes.
For more information, please contact:
Valeriya Orlova
Acting Program manager
Вн. номер: 185
vorlova@carececo.org