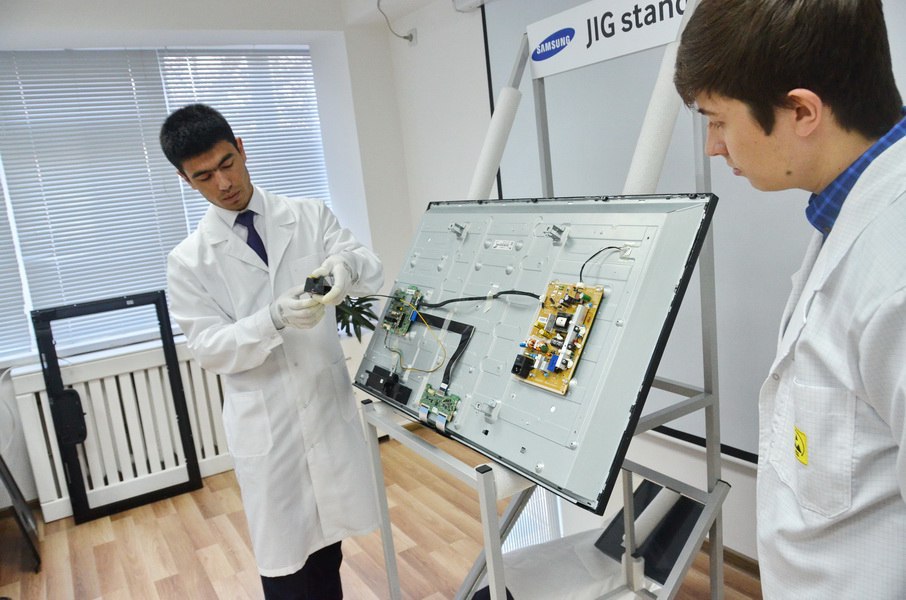 09.02.2018
On February 7-8, 2018, CAREC Branch in Uzbekistan held a round table and training "Innovative Solutions in Professional Education" in Tashkent, with the participation of the Tashkent Professional College of Information Technologies (TPСIT) and Samsung.
The event was organized with the support of the Ministry of Higher and Secondary Special Education of Uzbekistan and the Ecological Movement of Uzbekistan.
Organizers, teachers, students of TPCIT and other colleges of Tashkent, as well as ecologists and journalists discussed the experience of the Innovation Academy. The main feature of this project is that it's the first to train specialists in repair and maintenance of mobile devices and digital TV sets in Uzbekistan.
It's a strategic social project, aimed at providing additional education to college students, assistance in youth employment, as well as at promotion of new training standards of qualified personnel for the service sector in the country. CAREC and the Ecological Movement of Uzbekistan conduct the raising awareness activities within the project for teachers and students about "green" technologies, energy and resource efficiency, environmental approaches.
"It is symbolic that this unique educational project is summed up in 2018 – 'A year of support to innovative ideas, technologies and active entrepreneurship' in Uzbekistan," Ms. Shakhnoza Umarova, Director of CAREC Branch in Uzbekistan, commented.
The Innovation Academy was opened in 2015. Today, this is an equipped complex with a training room and two laboratories for students, the II phase of the project is carried out in the period 2017-2018. "The program of Phase II also includes the development of software for mobile devices" Mr. Dmitriy Lee, TPCIT Director a.i. of teaching process, told the audience.
As CAREC Project Manager Ms. Tatyana Shakirova noted, the course on "Ecology and Environmental Protection" has existed in TPCIT before the initiative in 2015, and, within the Academy, CAREC strengthened the course with "Sustainable Development" chapter, increasing the number of academic hours from 40 to 60 due to practical exercises. Emphasizing the relevance of "green" theme and the contribution of the project to development of regional cooperation"
An important part of the event was also the training for in-depth courses for professors of colleges: smartphone repair, TV repair, "Environmental protection and sustainable development".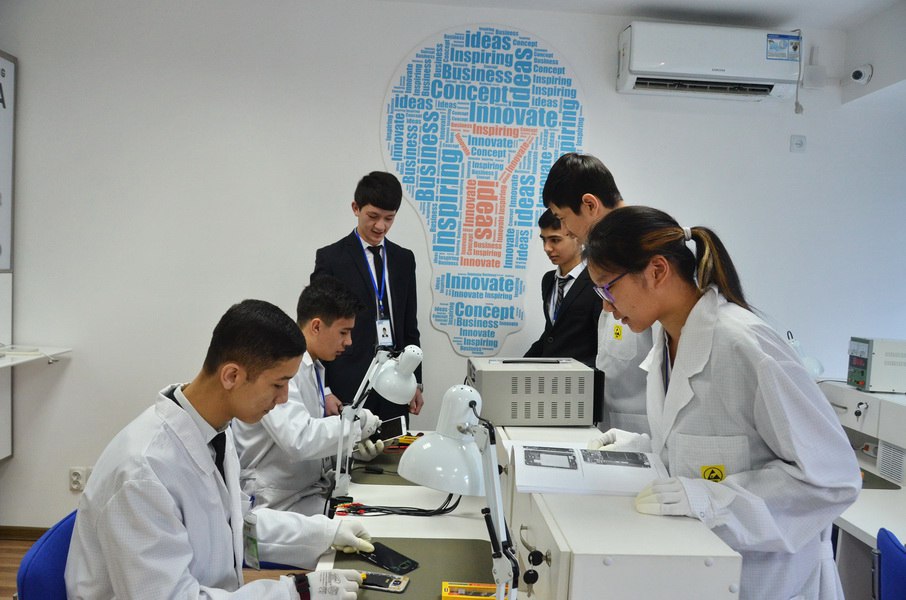 The project is implemented in Uzbekistan and Kazakhstan, that gives opportunities for sharing experience, effective solutions in secondary special and professional education, including best practices in IT.
Additional material from director of the non-governmental non-profit organization "EKOMAKTAB" Natalia Shivaldova is used in this article

Photographers Maksad Jangirov and Askar Yakubov