Publication date: 05 June 2020
The Regional Environmental Center for Central Asia (CAREC), together with the Ministry of Foreign Affairs of Turkmenistan, the Ministry of Agriculture and Environmental Protection of Turkmenistan, the Ministry of Culture of Turkmenistan, with the support of the UN Convention to Combat Desertification, held a children's drawing competition on June 5, 2020 at the Academy of Arts of Turkmenistan, dedicated to the 50th anniversary of Earth Day, the Nature Conservation Day in the year of the 25th anniversary of Independence of Turkmenistan, and the Day to Combat Desertification and Drought.
All these celebrations are designed to form a sense of responsibility for the environment among the population, especially among the younger generation.
Every year, June 17, is celebrated as "World Day to Combat Desertification and Drought" - on that day in 1994 the UN Convention to Combat Desertification (UNCCD) was formally adopted.
During its existence, the UNCCD secretariat has developed mechanisms to promote policies to combat drought and sand and dust storms (SDS), and provided support to states in developing national plans to increase their preparedness and resistance to drought and SDSs.
Every producer and consumer is responsible for land degradation to some extent, and leaves its mark on the lives of future generations. The regional pilot project "Regional Approaches to Combating Sand and Dust Storms (SDS) and Drought in Central Asia", implemented in Central Asia with the support of the UNCCD Secretariat and coordinated by CAREC, also notes anthropogenic factors of land degradation, and takes into account the interconnection of natural resources, producers and consumers, helping to reduce the risks associated with drought and SDS on socio-economic stability.
The children's drawing competition on the celebration of Mother Earth Day, Nature Conservation Day, Day to Combat Desertification and Drought, is designed to reflect the view and vision of children on the world around them, their perception and assessment of our reality, as well as to develop personal responsibility and respect for children to the environment.
Pupils of art schools from all over Turkmenistan attended this event.
As a result of the competitive selection of the 6 best works reflecting the subject matter of the event, the way of work and presentation of their vision were recognized as winners. Special attention and sympathies were given to the authors of 19 more creative works, which were awarded with incentive prizes.
At the solemn awarding ceremony, the contestants, who gathered from all velayats of Turkmenistan, received diplomas and memorable gifts for their beautifully done work and creative and active approach.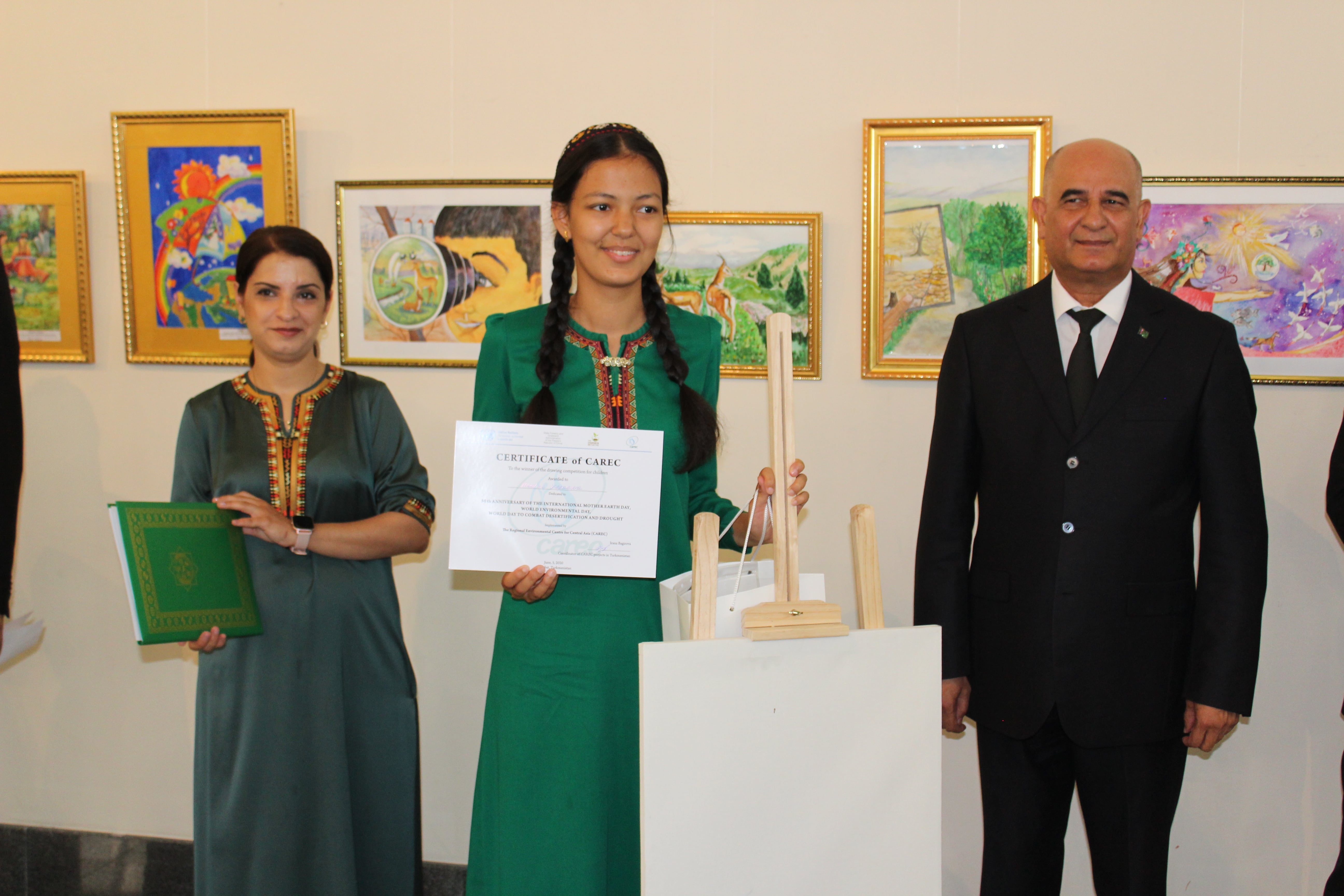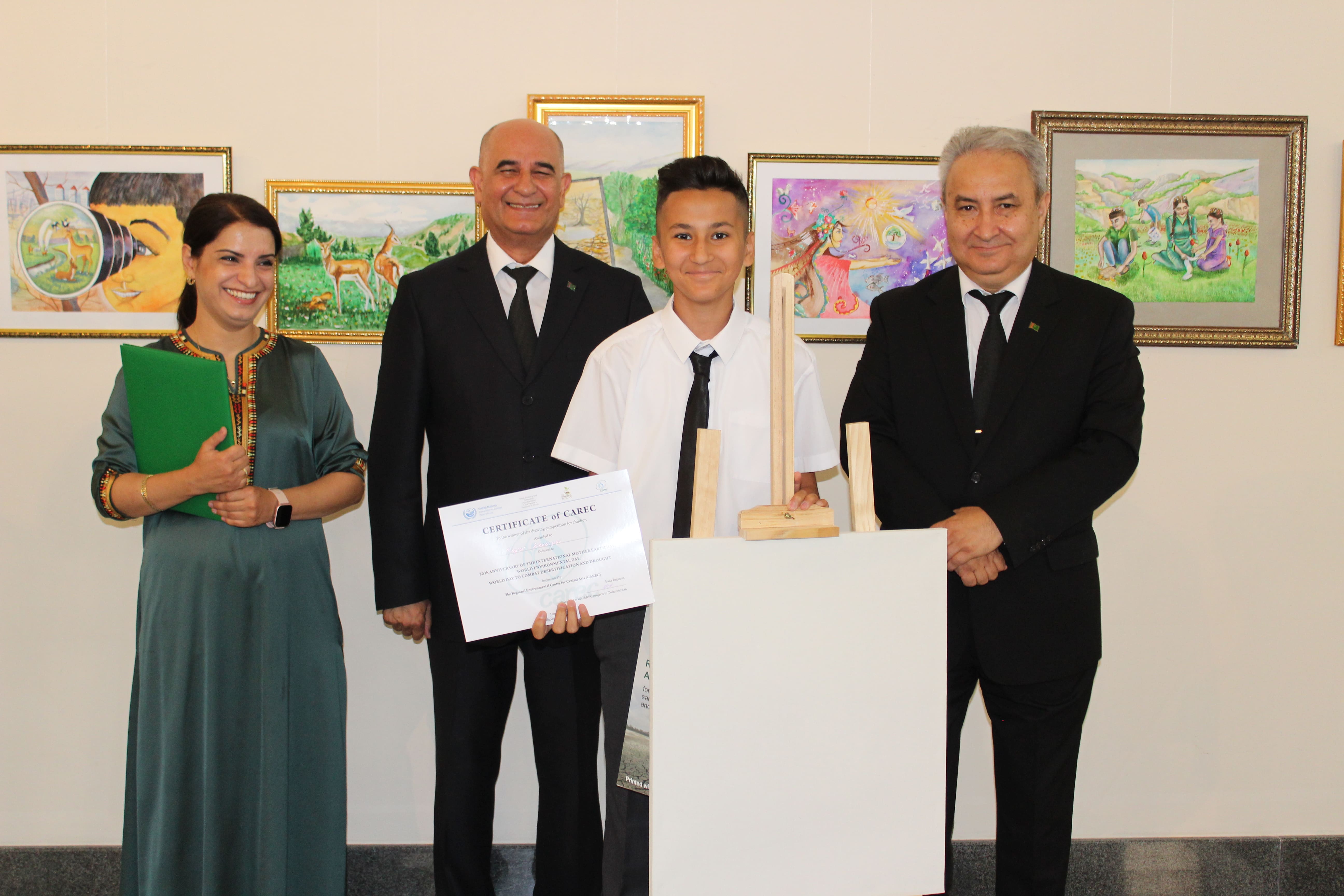 The wonderful children's competition provided us with a unique opportunity to remember the personal responsibility of each person and respect for the Earth and its resources.