Publication date: 17 June 2020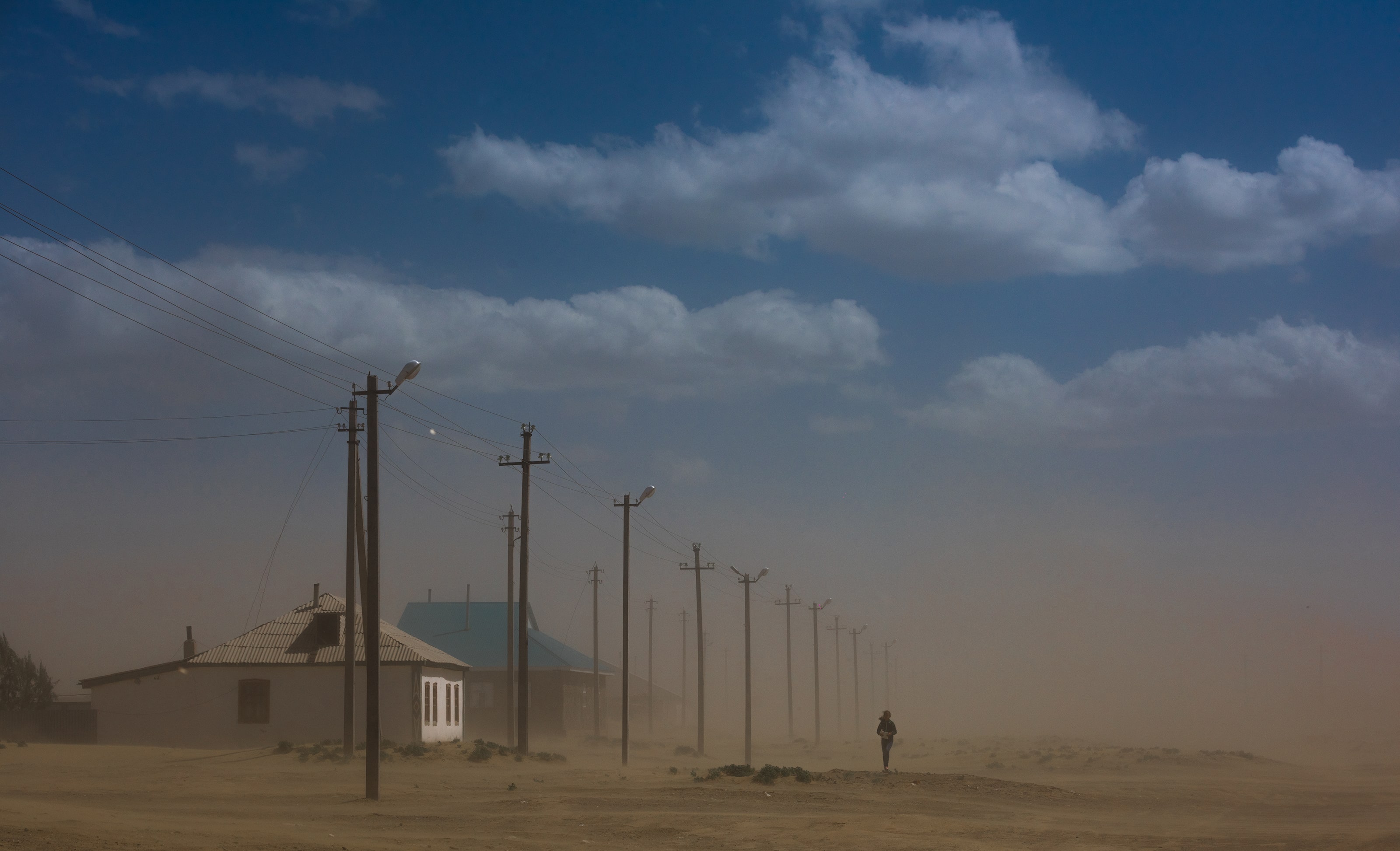 Land degradation, sand and dust storms (SDS), loss of biological or economic productivity of land - all these are consequences of climate change around the world. The United Nations Convention to Combat Desertification (UNCCD) was established in 1994 to combat such effects as well as to preserve ecological biodiversity.
This year, on 17 June 2020, the Convention celebrates «Day to Combat Desertification and Drought». The holiday is dedicated to the problem of increasing unsustainable consumption of natural resources to meet growing consumer demand around the world. This problem is a «stumbling block» to social and economic growth worldwide, and thus an excellent occasion to celebrate the progress of work that affects one third of the world's population, including Central Asia (CA). Since its establishment, the UNCCD secretariat has developed mechanisms to promote policies on drought and FDP, and supported States in developing national plans to increase their preparedness and resilience to droughts and SDS.
In order to assist the participating countries in improving their preparedness and resilience to drought and SDS, in cooperation with the Regional Environmental Center for Central Asia (CAREC) and a number of national institutions and expert community of Central Asia, a regional pilot project "Regional approaches to sandstorms, dust storms and drought management in Central Asia" was launched in January this year. By the end of the project, two regional documents are planned to be released in 2021: «Regional Drought Risk Management Strategy for Central Asia» and « Regional Framework and Strategy to Combat Sand and Dust Storms», as well as five National SDS plans. The outcomes and main results of the project will be announced in the framework of a special session for CA at the Conference of the Parties to the UNCCD in 2021, where further actions and regional vision of the participating countries on drought and SDS will be considered.
Taking into account that the major part of the GDP of the countries of Central Asia is accounted for by agriculture, which directly depends on the stability of the region's ecosystems, changing the patterns of consumer and producer behavior, introducing more effective land use planning methods, as well as more sustainable practices of natural resources management, is one of the few options for social and economic development that can meet the demand for basic necessities, in turn maintaining an ecosystem balance.
Every producer and consumer are responsible for land degradation to some extent and leaves its mark on the lives of future generations. The regional pilot project «Regional approaches for combating sand and dust storms and drought» also notes the anthropogenic factors of land degradation and takes into account the relationship between natural resources, producers and consumers, contributing to the reduction of risks associated with drought and SDS to socio-economic stability.
«If we continue to produce and consume as we used to, we will waste our planet's capacity to sustain life and this will continue until there is nothing left but waste», said Ibrahim Tiau, Executive Secretary of the UN Convention to Combat Desertification (UNCCD). – «To help protect and restore land, we all need to make the right choices about what we eat and wear».
To have enough productive land resources to meet the needs of ten billion people by 2050, lifestyle changes are needed. A day of desertification and drought with the slogan «Food. Feed. Fibre» aims to teach people how to reduce the impact on land resources at the individual level.
#UNCCDinCA
#DesertificationAndDroughtDay
#FoodFeedFibre