Publication date: 23 June 2022
"Idea to create the Central Asia Climate Information Platform (CACIP) was discussed by the national and the regional partners, civil society and the academia," said the CACIP Specialist Malika Tazhmuratova at the Aral Sea GRIP Technical Advisory Consultation.
According to her, CACIP collects data and information on climate change, sustainable development and the environment across Central Asia.
CACIP comprises three main components: Geoportal, Knowledge Repository and E-Learning Platform.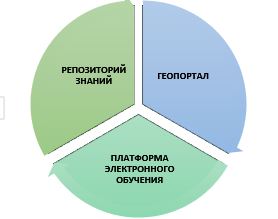 Knowledge Repository provides access to the various thematic knowledge products, analysis, reports, publications, Environment Data Base and Environment Calendar.
Geoportal is an interactive tool enabling to work with geospatial data (maps, layers) that can be analyzed and visualized via GIS tools. Users can get spatial data and information about the region from the satellite images, including vegetation indices and surface temperature. This high-quality data is checked by NASA and is available from 2000 until today in near real-time.
E-Learning Platform provides free online various courses on climate change.
The Platform contains a big data on climate changes, soil types, land degradation and weather conditions across the region.
Malika Tazhmuratova noted that it is planned to form a CACIP Community of Practice to create and disseminate knowledge on climate change and the environment across Central Asia.
The CACIP was developed by the International Center for Agricultural Research in the Dry Areas (ICARDA), one of the leading research organizations, and commissioned by CAREC as part of the currently implemented regional project under the auspices of EC IFAS "Climate Adaptation and Mitigation Program for Aral Sea Basin" (CAMP4ASB) financed by the World Bank.
The CACIP was presented at ARAL SEA GRIP Technical Advisory Consultation in Tashkent, Uzbekistan, on June 22.