Outlook to the future - ecological tourism: CAREC participates at the International Conference on Ecotourism
On 5-6 October 2016, Tashkent hosted the international conference «Ecotourism is an important aspect of sustainable development and environmental protection: the experience of Uzbekistan and foreign practice», which gathered more than 200 participants, including representatives of the UNWTO, UNEP, UNECE, the International Ecotourism Society, international financial institutions, diplomatic corps and representatives of Oliy Majlis – parliament of the Republic of Uzbekistan.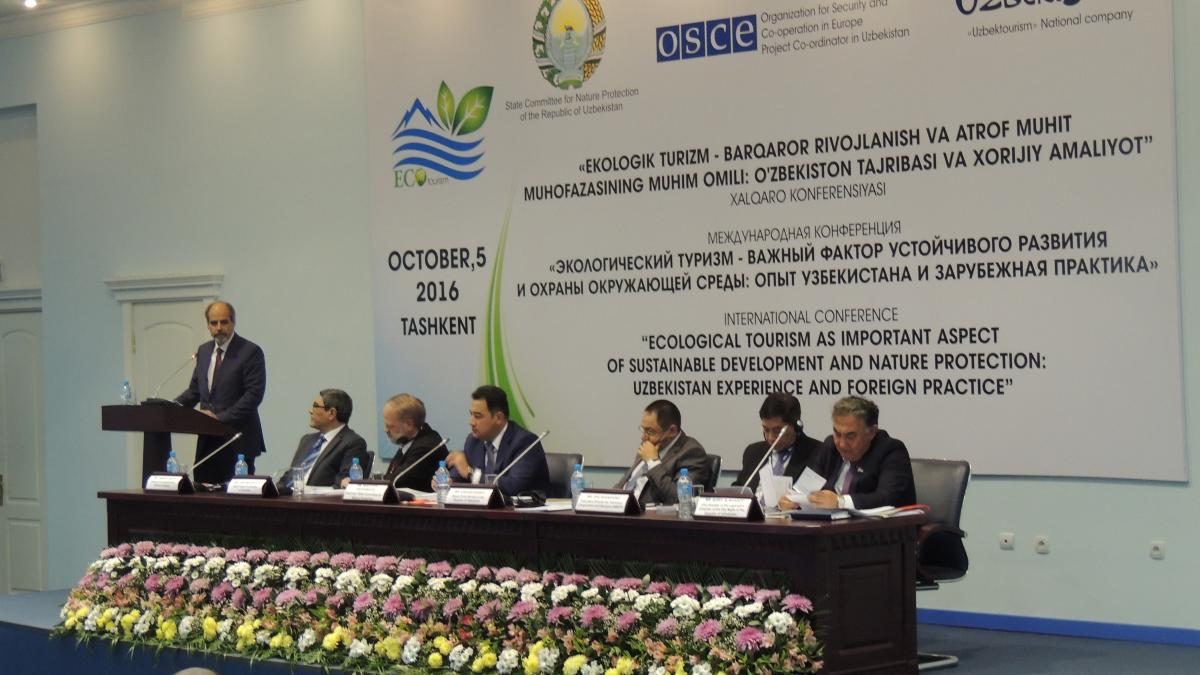 The event was organized by the State Committee of Uzbekistan for Nature Protection and the Uzbektourism National Company with the participation of the OSCE Project Coordinator in Uzbekistan. The conference was attended by the guest of honor – Mr Zhu Shanzhong, Executive Director of Technical Cooperation and Services at the World Tourism Organization (UNWTO).
The participants discussed promising areas of ecotourism, the implementation of mechanisms and instruments for the development of this sector in Uzbekistan in accordance with national legislative, scientific, methodological and institutional frameworks, public-private partnership in the field of ecotourism and best international experiences.
During the «Ecotourism prospects of natural objects» session, CAREC Executive Director, Dr Iskandar Abdullaev made a presentation on the theme «Ecological tourism- ecosystem services: experience and approaches of CAREC».
Dr Abdullaev announced the global statistics on ecotourism and spoke about CAREC projects and activities in Central Asia in this sphere. In particular, such projects as «Evaluation of ecosystem services to improve the efficiency of irrigation water management in Kazakhstan», «Promotion of ecosystem services into sectoral and macroeconomic policies and programs of the Republic of Kazakhstan» and a joint project of CAREC, the Desert Research Institute of the State Committee for Environmental Protection and Land Resources of Turkmenistan and «Karakum» farmers association, which built knowledge of the local population about the possibilities and benefits from the development of ecotourism and increasing the interest of farmers in preserving ecosystems. In conclusion, Dr Abdullaev spoke about the opportunities for regional cooperation in ecotourism: an assessment and mapping of ecosystem services, creation of an interactive map of ecotourism potential in the Central Asian region.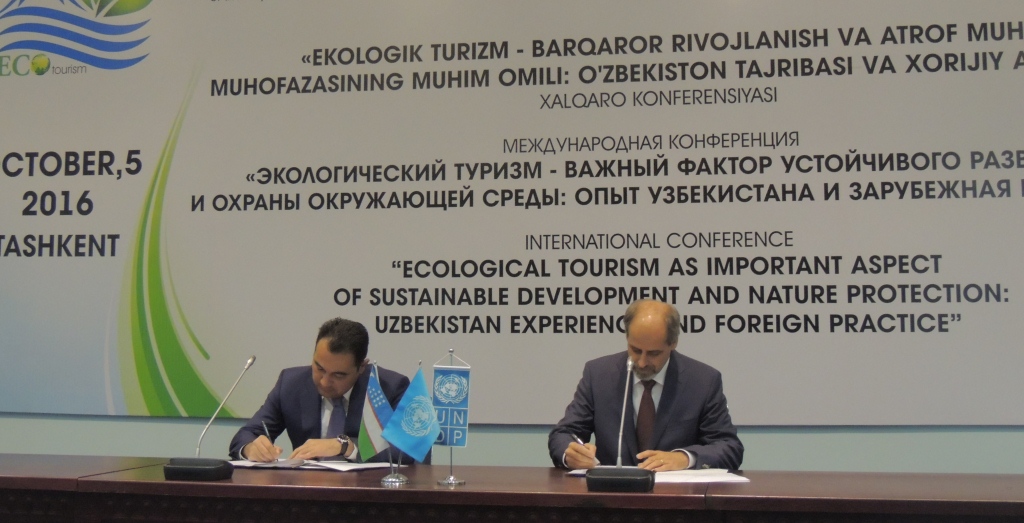 ______________________________________

All in all, the voiced statements at the event were pragmatic and in line with the main goal of the conference – to propose promising areas and tools of development of ecological tourism in the Republic of Uzbekistan, considering best foreign experience and further expansion of international cooperation on ecotourism.
Photo: Information service of the State Committee of Uzbekistan for Nature Protection http://www.uznature.uz/