The meeting with the master students – recipients of the Smart Waters grant
On November 29, 2016 CAREC organized the second meeting with the first-year master students of the Kazakh-German University (DKU), who are grant recipients within the USAID-CAREC project Smart Waters grant recipients and studying Integrated Water Resources Management (IWRM).
__________________________________________________________
The purpose of the meeting was to identify research interests of the students to prepare their master's theses topic, linking between theory and practice, based on existing capacity of the Smart Waters project and other water related projects of CAREC.
Eight students, who have already started their master study on IWRM in DKU in 2016, attended this meeting, representing four target countries of the project – Afghanistan, Kazakhstan, Kyrgyzstan and Tajikistan.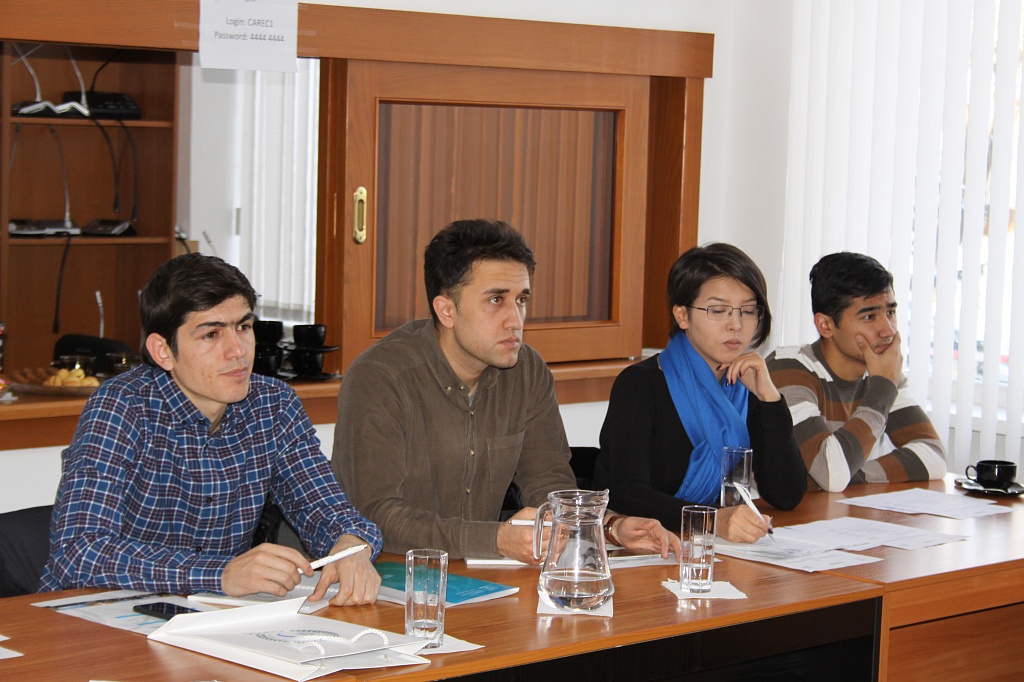 As a basis for discussion and identification of the research interests of the students, CAREC has made an introductory presentation on the pilot areas of water projects, including basins of small transboundary rivers, projects on water quality, ecosystem services, IWRM, basin planning and other thematic areas of the Water Initiatives Support program.
After the presentation, participants discussed topics for the research that identified their interests and promotion of CAREC approaches to IWRM at the local level, basin planning, work in the pilot small transboundary rivers and ecosystem services.
In addition, during the meeting, the students and staff of CAREC watched a
film
about the 7
th
Central Asian Leadership Programme (CALP) recently held and expressed their interest to take part in the next CALP as volunteers and participants.
______________________________________

CAREC organizes meetings with master students on a quarterly basis, representing an effective mechanism for cooperation and mentoring as a part of the USAID-CAREC Smart Waters project.
Learn more about it here.