Publication date: 07 July 2017
_____________
On July 7, 2017, the Minister of Foreign Affairs of the Republic of Uzbekistan, Abdulaziz Kamilov, met with Iskandar Abdullaev, Executive Director of the Regional Environmental Centre for Central Asia (CAREC).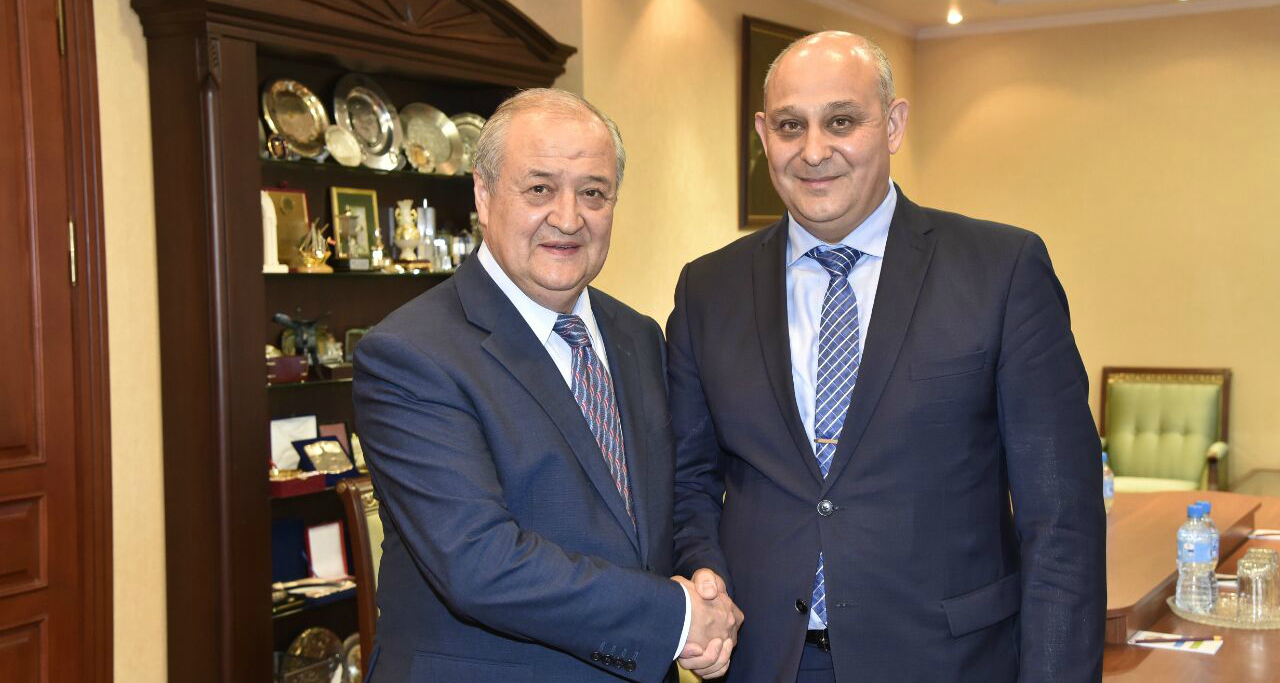 During the meeting, parties discussed the state and prospects of the regional partnership on environmental issues, possibilities for interaction between Uzbekistan and CAREC.
Speaking about the rational use of transboundary water and other natural resources, it was highlighted that the countries of Central Asia should come to a region-wide agreement on these issues. For the solution, international mechanisms for the regulation and compensation for damage can be used. For example, the UN Regional Center for Preventive Diplomacy in Central Asia recently circulated two conventions on the Syr Darya and the Amudarya to all states of the region.

At the same time, regional platforms on environmental issues and sustainable development also contribute to coordinated decisions. By the way, at the meeting of the international press club in Tashkent, the Minister noted that the formation of strong and friendly relations with neighboring states is the most important priority of Uzbekistan's foreign policy:
"It's about forming a kind of "prosperity belt" around Uzbekistan. On the basis of this approach this priority was formed - strong friendly relations with our neighbors "[1]," said Abdulaziz Kamilov.
The meeting in the Ministry of Foreign Affairs highlighted the contribution of the Central Asian Environmental Forum as a large-scale dialogue platform with participation of representatives of state and non-governmental organizations of the region. The next forum will be held in Tashkent in 2018.
In conclusion, the Minister invited representatives of CAREC to participate in the International Conference on Security and Sustainable Development in Central Asia under the auspices of the UN, which will be held this autumn in Samarkand.
---
[1] https://www.gazeta.uz/ru/2017/04/17/water/
Photo: Anvar Ilyasov
Reference: Press Service of the Ministry of Foreign Affairs of the Republic of Uzbekistan