Paris Agreement to take effect: time for action
The Paris Agreement enters into force on 4 November 2016, thirty days after the date on which at least 55 Parties to the Convention accounting in total for an estimated 55 % of the total global greenhouse gas emissions have deposited their instruments of ratification, acceptance, approval or accession with the Depository. This condition has become realistic, when on October 4, 2015 the Parliament of the European Commission ratified the Agreement.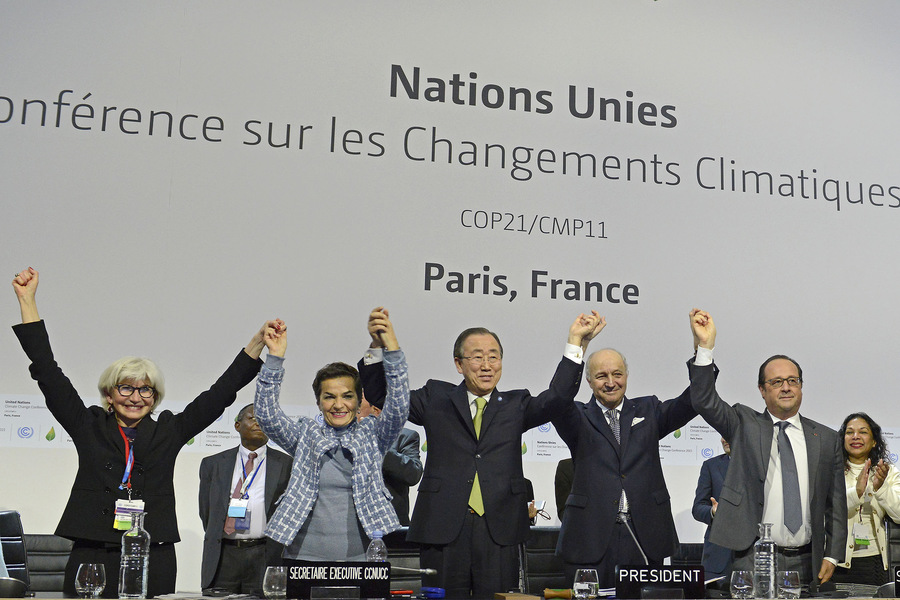 This is to remind us all that the Paris Agreement is the treaty, which will regulate stabilization of the greenhouse gas emissions and set the goal of keeping the temperature «well below 2°C above preindustrial levels and pursuing efforts to limit the temperature increase to 1.5°C by 2050». The Agreement was adopted by most of the parties of the UNFCCC during the 21st meeting of the Conference of the Parties on 12 December 2015, in Paris.
Such an ambitious and comprehensive approach towards climate actions is an important turnover in the climate negotiations history. In the framework of this Agreement, developing countries will have an opportunity to get additional funding to switch from fossil fuel to greener sources of energy and adapt to climate change effects, while the developed world is expected to provide $100 billion a year.
The Central Asian countries are also actively promoting the global climate processes. As of today, the Governments of Kazakhstan, Kyrgyz Republic, Tajikistan and Turkmenistan signed the Paris Agreement. They are undertaking proactive measures towards low-carbon development and climate resilience.
The Regional Environmental Centre for Central Asia supports the countries of Central Asia in the global climate processes. The goal is to maintain a sub-regional dialogue platform to explore opportunities and formulate a joint vision of the countries of Central Asia towards implementation of the global climate policy. In the context of its new programs, CAREC intends to expand its support for the countries of Central Asia to access to modern tools on data and knowledge management, methodologies, capacity building and information exchange on climate change. Such an approach will certainly assist the countries of the region to meet their national priorities and needs on climate resilience as well as fulfill obligations under the Paris Agreement.
Read more:
- CAREC's Climate Change and Sustainable Energy profile. Regional cooperation in the context of global climate processes – . here.
- Climate Adaptation and Mitigation Program for Aral Sea Basin (CAMP4ASB) – here.