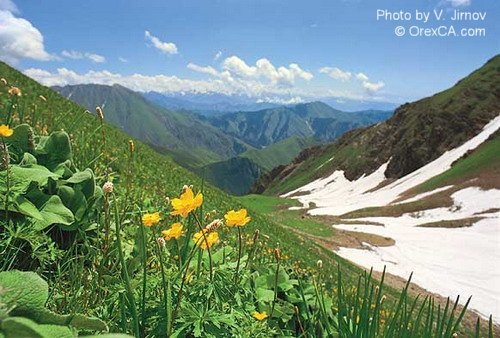 There were two working meetings held in February in Dushanbe, Tajikistan, on the CAREC project "Towards sustainability in semi-arid regions: the initiative on adaptation in Africa and Asia" and a component MONECA of the FLERMONECA project on forest management and biodiversity.
The purpose of the five-year multi-country research project "Towards sustainability in arid regions» (PRISE) is acquiring new knowledge about the economic development of semi-arid countries, that helps to build resilience to climate change. The project focuses on six countries in Africa and Asia, including Tajikistan.
During the meeting on February 20th, the participants - representatives of the national ministries and departments, as well as civil society, discussed possible research projects in the framework of the project. There were difficulties noted in the way of adaptation policies in Tajikistan, such as poor integration of climate change issues into policies and programs for the development, the absence of the target document on adaptation policy, and the state budget deficit, aimed at climate change programs.
Earlier, on February 16th, a meeting was held of a joint project of CAREC and the Austrian Agency for Environmental Protection (UBA), MONECA. "MONECA - one of the three components of the project on forest management and biodiversity, including the environmental monitoring in Central Asia," said Abdulhamid Kayumov, the director of the Tajik Mission of CAREC.
Regional Environmental Programme for Central Asia (EURECA 2009) is the central element of cooperation between the European Union and Central Asia. The global objective of the program is to promote stability and security in Central Asia, in their pursuit for sustainable economic development and poverty reduction.