Publication date: 24 May 2016
ICSD meeting in Ashgabat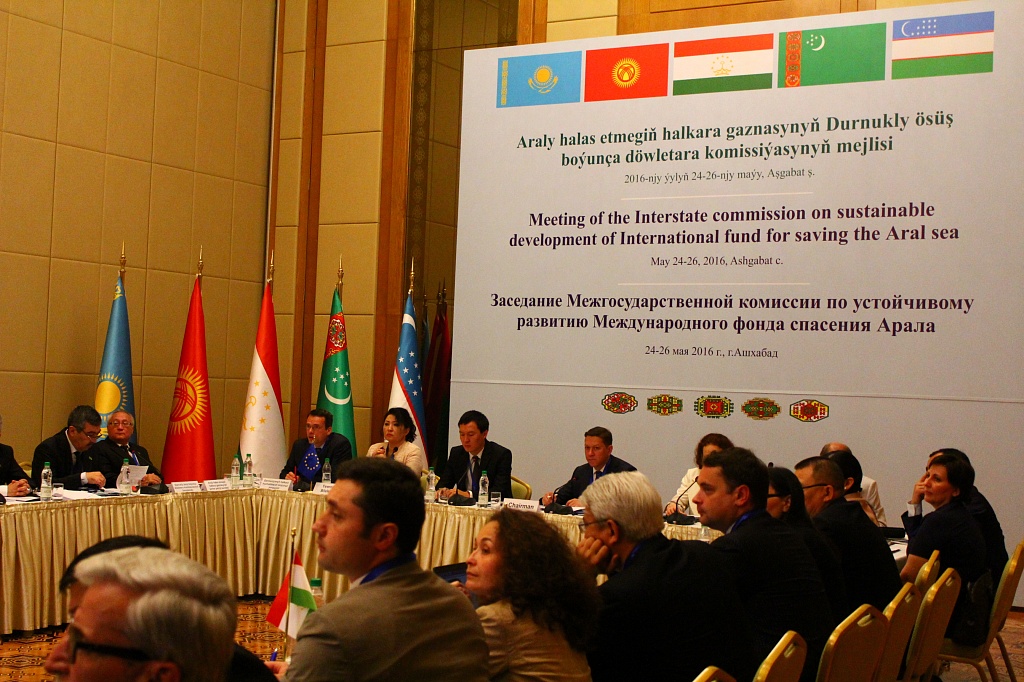 24 May 2016, Ashgabat - Delegations of 4 Central Asian countries, namely Kazakhstan, Tajikistan, Turkmenistan and Uzbekistan have met today for the next sitting of Interstate Sustainable Development Commission (ISDC). ISDC was founded by the 5 Central Asian states within the Executive Committee of International Fund for Saving Aral Sea (IFAS). The Chairmanship of ISDC changes on a rotating basis every two years. During 2015 – 2016 Chairmanship is held by Turkmenistan.
In the ongoing meeting in Ashgabat, in addition to 4 Central Asian, representatives of international organisations such as CAREC, UNECE, UNEP, the EU, GIZ GmbH, UN FAO and the Secretariat of Ramsar Convention are also taking part.
On behalf of CAREC, Dr Iskandar Abdullaev made statement on the theme "Regional Cooperation on environmental protection and sustainable development: 15 Years of Expertise of CAREC". The presentation was also featured by CAREC's strategy, mission and goals highlighting its achievements over the past 15 years. The presentation about CAREC has opened up a interactive discussion as to its activities and the ways to enhance cooperation in the field.
Furthermore, Ms Ludmila Kiktenko, Manager of Environmental Management Programme of CAREC, has also delivered a speech highlighting CAREC's regional activities and preparatory activities for the upcoming Eighth Environment for Europe Ministerial Conference to be held on 8-10 June 2016, in Batumi, Georgia which has raised great interest by all stakeholders.
CAREC publications including flyers, info sheets and booklets have been available for all participants during the whole meeting.
This ISDC meeting continues until 26 May 2016.