Publication date: 29 November 2016
Almaty hosted the Third Water Forum of Kazakhstan
November 28, 2016, Almaty hosted the Third Water Forum "Government-Education-Science-Industry", organized by the Kazakh-German University with the support of the OSCE Office in Astana and Konrad Adenauer Foundation in Kazakhstan. The forum marked the official opening of the UNESCO Chair in Kazakhstan for water management based at the Kazakh-German University. The theme of the Forum was "Water resources management in Kazakhstan based on knowledge".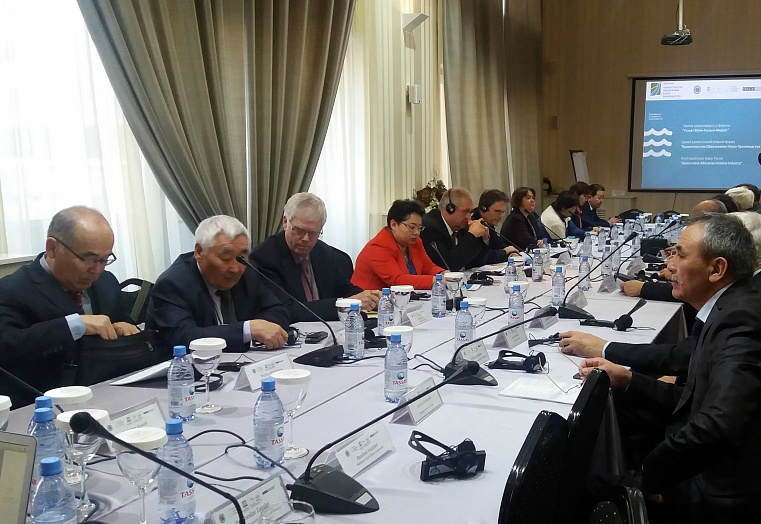 The representatives of the ministries of Kazakhstan, the German parliament, local and international universities, representatives of the water sector of Kazakhstan industry, as well as international organizations visited this event. Participants discussed issues of education in the water sector, as well as the possibility of closer cooperation between all stakeholders of the water sector of Kazakhstan.
The representatives of the government, major universities and research centers of Kazakhstan, as well as the World Bank, the Asian Development Bank, International Fund for Saving the Aral Sea gave their speeches at the Forum. During the event, Ms. Ekaterina Strikeleva, USAID-CAREC Smart Waters Project Manager moderated the discussion of the Group 1 on the current situation in water education in Kazakhstan. Ms. Strikeleva informed participants about CAREC activities in this direction, inter alia on the needs assessment of education sector in Kazakhstan, which is conducting jointly with the Executive Board of the IFAS in Kazakhstan. In addition, Ms. Anna Inozemtseva, Manager of Water Initiatives Support Programme in CAREC, participated in the discussion of Group 2 on cooperation between academia, government and industry in water sector based on profound scientific research. Ms Inozemtseva presented CAREC initiative in organization of the Competition of MA students on their research works, which is conducting for already 3 years with support of the World Bank and USAID, as an instrument of linking the science with practice on local level.

________________________________________________________________________________________________________________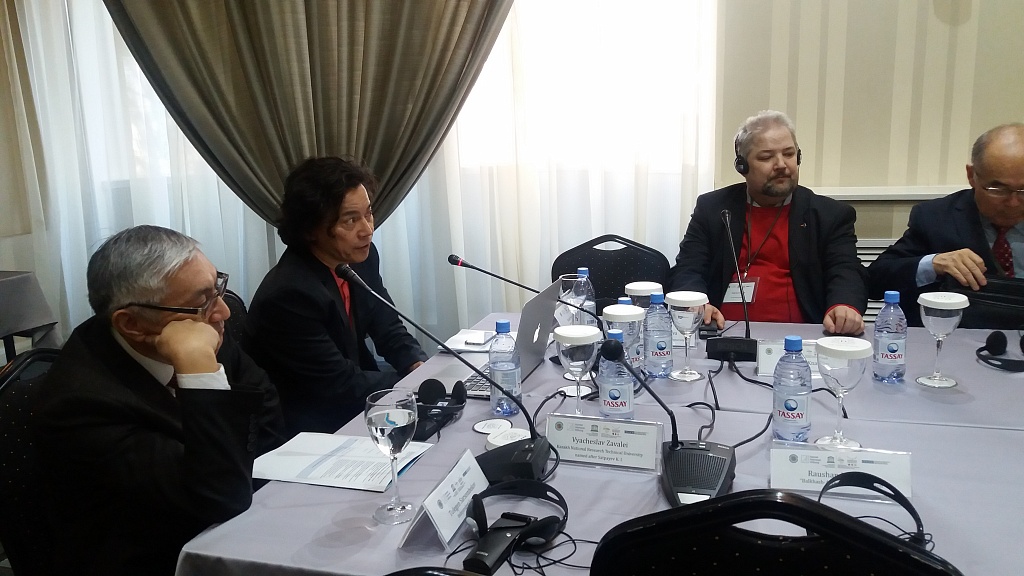 In October 2016, the first UNESCO Chair on water resources management in Central Asia was established at the German-Kazakh University in Almaty. This is a valuable opportunity to gain larger political support and speak about these important issues.
The Water Forum of Kazakhstan was established in 2014 with the support the Committee of Water Resources of the Agriculture Ministry, the OSCE Programme Office in Astana, the German-Kazakh University, the UNESCO and the Konrad Adenauer Foundation. This initiative aims to connect the three areas: government, education and science.