Publication date: 03 August 2017
CAREC participated at the briefing of the International Press Club
August 2, 2017, CAREC country office in Uzbekistan participated in a press briefing on environmental issues of the country, including data analysis of current approaches and practices. This briefing was held by the International Press Club (IPC) in Tashkent and brought together the deputies of Legislative Chamber of Oliy Majlis of the Republic of Uzbekistan, OSCE Project Coordinator in Uzbekistan, the representatives of the Ecological movement and Global Water Partnership, environmental and medical NGOs, as well as local and international media. The event was devoted to the ninth anniversary of the foundation of Ecological movement and live broadcasted on the TV Channel Uzbekistan 24.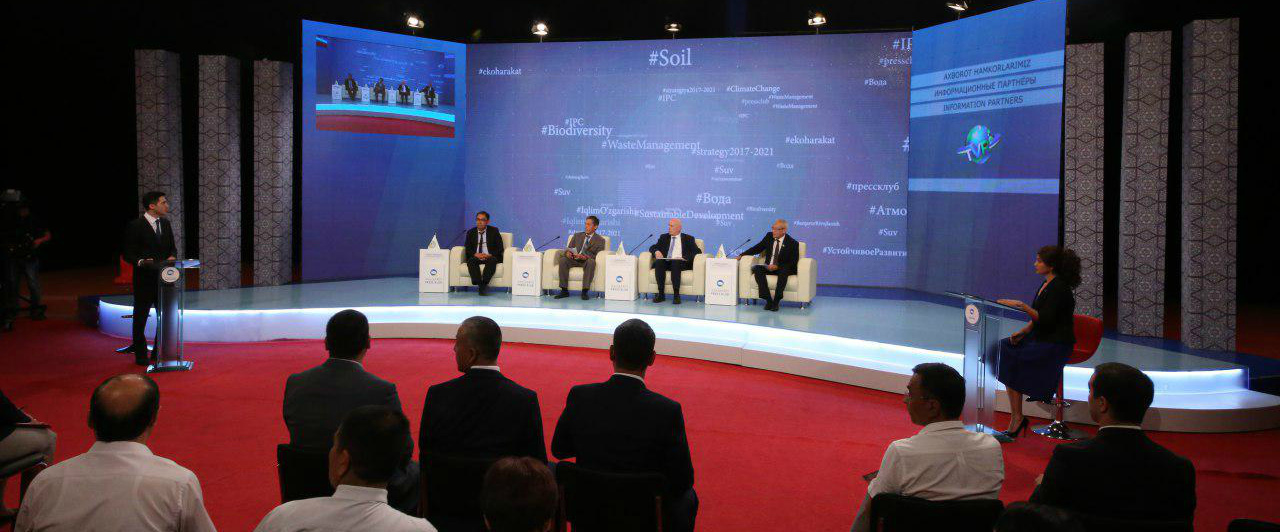 During the Q&A session, Mr. Jusipbek Kazbekov, the Manager of the project "Raising awareness and partnership for sustainable water and environmental development in Uzbekistan", told about the activities of CAREC, highlighting that the organization has already implemented more than 230 projects in the region during more than 16 years.
He also shared some information about four main projects, which are being currently implemented by CAREC country office in Uzbekistan with the support of such international organizations as the European Union and the United States Agency for International Development (USAID). As key objectives, the strengthening of water partnership in Central Asia was emphasized along with promotion of best practices, improvement of training system for specialists of the water sector, and raising public awareness of the importance of water management and environmental protection in terms of climate change.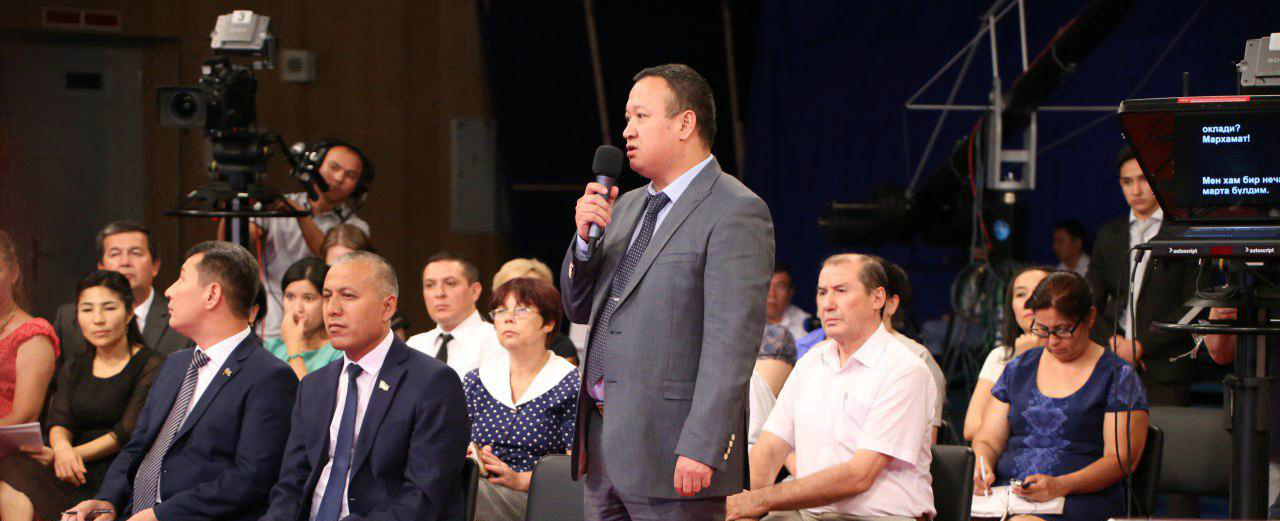 CAREC representative noted the importance of the support by the Ministry of Agriculture and Water Resources, which is a national partner of the organization in the country, as well as the long-term close cooperation with the State Committee on ecology and environmental protection, the Centre of hydro meteorological service, the Executive Committee of the International Fund for saving the Aral Sea, and also the Ecological movement of Uzbekistan, which signed the Memorandum of Cooperation with CAREC last year.
CAREC projects in Uzbekistan aim to sustain strengthened cooperation among various organizations and sectors whose activities contribute to sustainable water and environmental development, and provide technical support by piloting basin planning approach in areas, supporting installment of laboratory and organizing various capacity building trainings. CAREC plans include a wide range of work with the population in all regions of Uzbekistan as the solution of environmental problems cannot be provided without their participation or only by technical measures.