Publication date: 24 May 2016
CAREC participates at the annual learning review meeting on climate change
May 13-16, 2016. Wageningen, the Netherlands. The Regional Environmental Centre for Central Asia (CAREC) participated in the Second Annual Learning Review, which was organized within the framework of «Collaborative Adaptation Research Initiative in Africa and Asia» (CARIAA), supported by International Development Research Centre (IDRC) and UK's Department for International Development (DfID).
CARIAA aims to build the resilience of vulnerable populations and their livelihoods in three climate change hot spots in Africa and Asia. More than 80 representatives from international organizations, NGOs and academia attended the event. All of them are conducting their research projects on climate-related topic within one of four CARIAA's programs:
· Adaptation at Scale in Semi-Arid Regions (ASSAR)
· Deltas, Vulnerability and Climate Change: Migration and Adaptation (DECCMA)
· Himalayan Adaptation, Water and Resilience (HI-AWARE)
· Pathways to Resilience in Semi-Arid Economies (PRISE)
The aim of the meeting was to identify common topics for future research projects and therefore enhance collaboration between CARIAA programs, exchange of best practices and innovative approaches as well as track record of reporting, monitoring and evaluation.
On May 15, participants broke up into several working groups to identify joint inter-program research proposals on existing or new projects and explore opportunities for additional funding from "Opportunities & Synergies Fund" (OSF), operated by IDRC.
CAREC implements one of the research projects within the PRISE programme in Tajikistan. The project examines how migrants' remittances can be used to support a long-term climate-resilient future of the country. By the end of May, CAREC is going to present a draft working paper on the status of migration, remittances, adaptation and resilience in Tajikistan.
PHOTO REPORT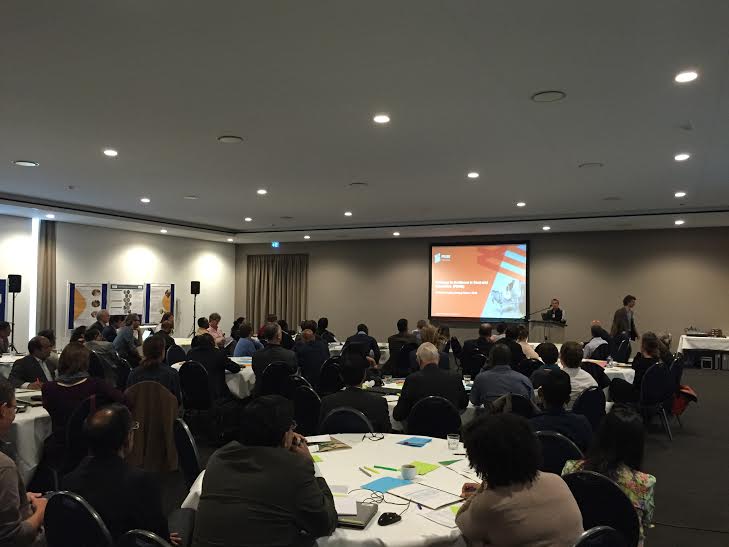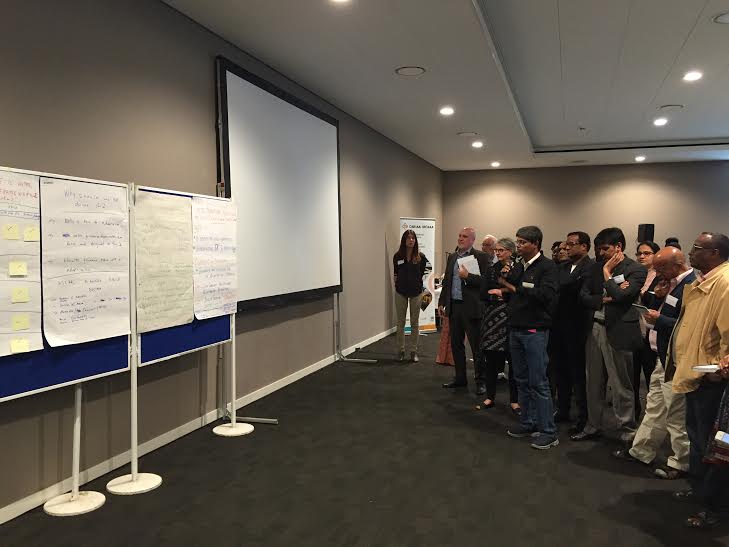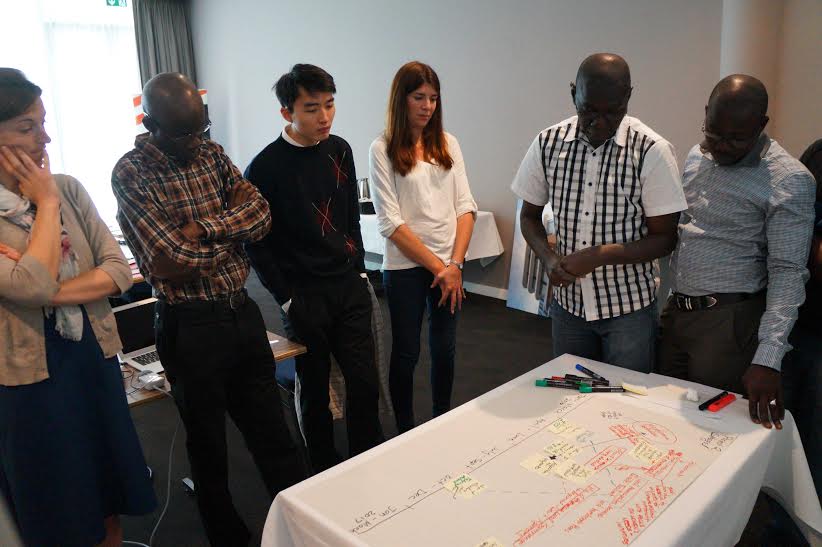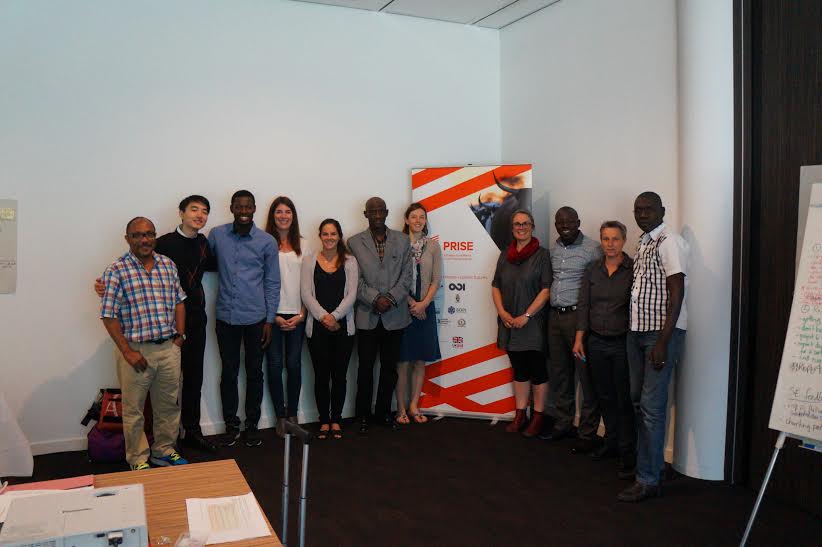 _______________________________________________________________
Note:
The 1st CARIAA Learning Review took place on April 30 – May 1, 2015 in Nairobi, Kenya. During this meeting, participants agreed on conception of CARIAA Learning Framework that will include 1) a face-to-face Annual Learning Review, and 2) a mid-year Learning Webinar. The topic of the learning review meeting was dedicated to a "Research into Use" (RiU) principle and included the following aspects: stakeholder engagement, knowledge dissemination and advocacy on a climate-resilient development.