Publication date: 07 June 2016
CAREC launches co-operation with Afghanistan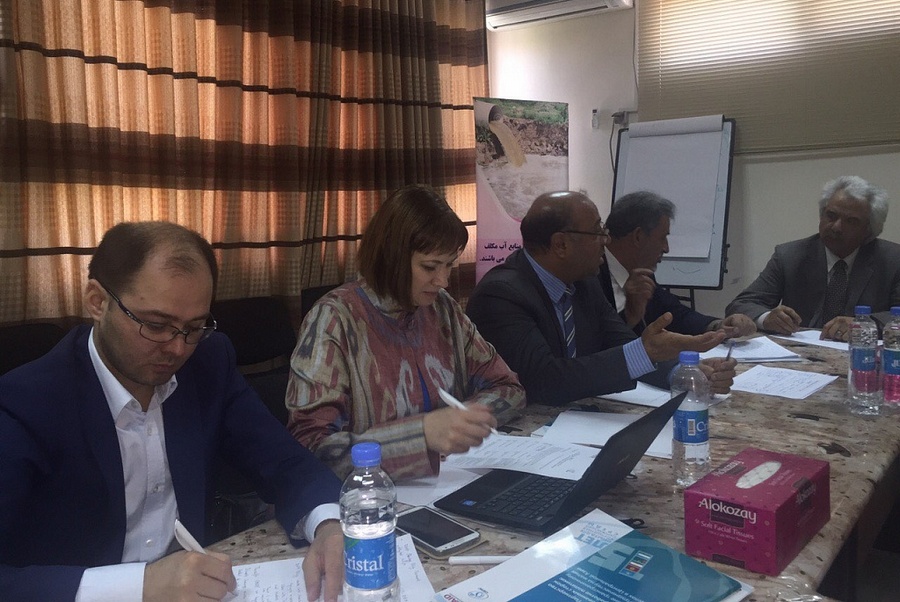 KABUL, 5 June 2016 – The Regional Environmental Centre for Central Asia launched a national start-up meeting on "Smart Waters" project in Kabul in the Ministry of Energy and Water of Afghanistan.
"Project aims to enhance the water sector cadre potential in CAR and Afghanistan. Its concept based on education of the new generation of water professionals capable for applying IWRM principles in their everyday work, and further strengthening networking and co-operations among water organizations, water professionals and academic communities in CA and Afghanistan," said Yekaterina Strikeleva, Chief Technical Advisor to CAREC's Executive Director on mega projects.
"Illustrative thematic activities of the Project includes scholarships for academic research on IWRM, introduction of the successful, small transboundary basin sites, development of training modules for basin organizations, collaboration in the field, and interaction at international and regional platforms. As a result, the Smart Waters fosters IWRM and as a platform for linking wider water resource management in Central Asian countries and Afghanistan" – she added.
Sulton Mahmud Mahmudi, Deputy Director General of the Ministry of Energy and Water of the Islamic Republic of Afghanistan, said: "Co-operation of CA countries with Afghanistan is a key factor to address the environmental challenges, management of joint water resources and respond to the climate change. The project will bring feasible inputs to foster dialogue in Central Asia, whereas Afghanistan is geographical part."
"Today's event contributes to the dialogue between neighboring countries aimed at sharing practices, as well as increase the knowledge to strengthening co-operation. Kabul might survive without gold but not without water" – said Mr. Mahmudi.
More than 20 participants from Afghanistan representing relevant ministries and agencies, as well as academic society and International Organizations took part in the event. The meeting was organized in the frames of "Smart Waters" project in cooperation with the Ministry of Energy and Water and Mercy Corps of Afghanistan. For additional information, please visit www.carececo.org.