Publication date: 20 July 2017
CAREC met with IED Afrique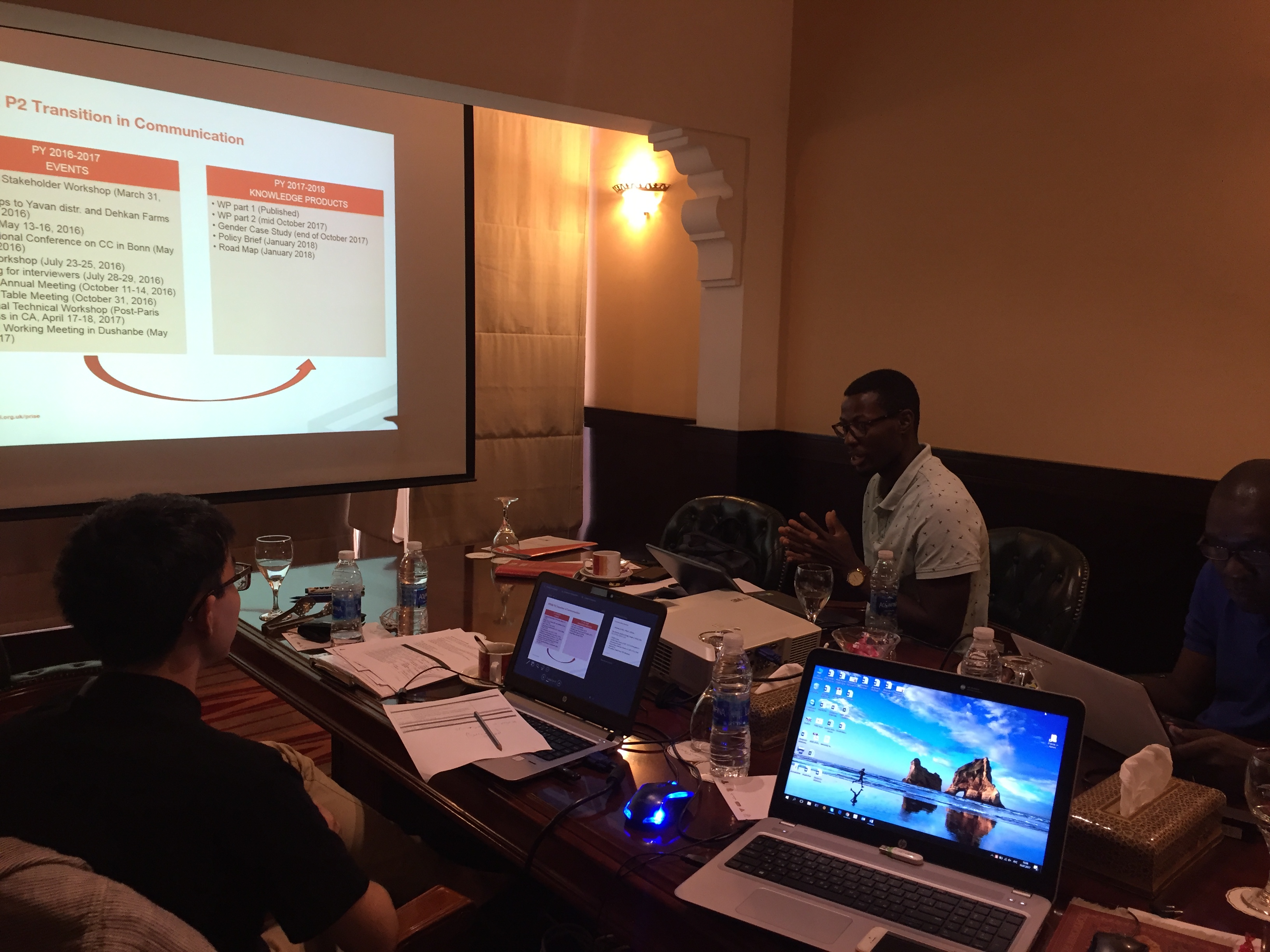 July 15-16, 2017 in Dubai, United Arab Emirates, CAREC together with IED Afrique held a methodological meeting to develop a comparative analysis document on the results of the research conducted in the framework of the project "Migration, Remittances, and Resilience to Climate Change in Tajikistan and Senegal", under the PRISE initiative ("Towards sustainable development of arid and semi-arid economies").
On the first day, representatives of both countries presented key results of the field survey conducted in Senegal and Tajikistan. Based on a comparative analysis, the team identified common key findings, as well as recommendations to decision-makers applicable in both countries.
On the second day, the countries presented the results of a gender-related study, as well as a communication strategy for involving stakeholders. In the course of the work, the representatives of CAREC, which are responsible for the implementation of the project in Tajikistan, and IED Afrique, which lead the project in Senegal, jointly developed a plan for the further final stage of the project - a comparative analysis of the results of the survey.
Project reference:
The project "Migration, remittances, adaptation and resilience to climate change in arid and semi-arid regions of Senegal and Tajikistan" is one of the research packages of PRISE project. PRISE ("Pathways to Resilience in Semi-Arid Economies") is a multi-country initiative, which will generate new knowledge during five years about how to make economic development in semi-arid regions more equitable and resilient to climate change.
PRISE is carried out under the Collaborative Adaptation Research Initiative in Africa and Asia (CARIAA), with financial support from the UK Government's Department (DfID) and the International Development Research Centre (IDRC), Canada.