Publication date: 17 February 2017
CAREC at the conference 'The EU – Central Asia relations, Quo vadis?'
For 26 years the relations between the EU and Central Asia have sustained through different phases of development. As a key document, the adopted strategy towards Central Asia of the EU in 2007 featured several number of cooperation areas of mutual priority. Marking its 10 anniversary this year, the strategy gets reviewed in 2017 along with the review of overall EU development assistance for the region. In this context, the conference 'The EU-Central Asia relations, Quo vadis?' held on 16-17 February 2017 aimed to take stock of current EU relations with the region and to draft recommendations for future engagement.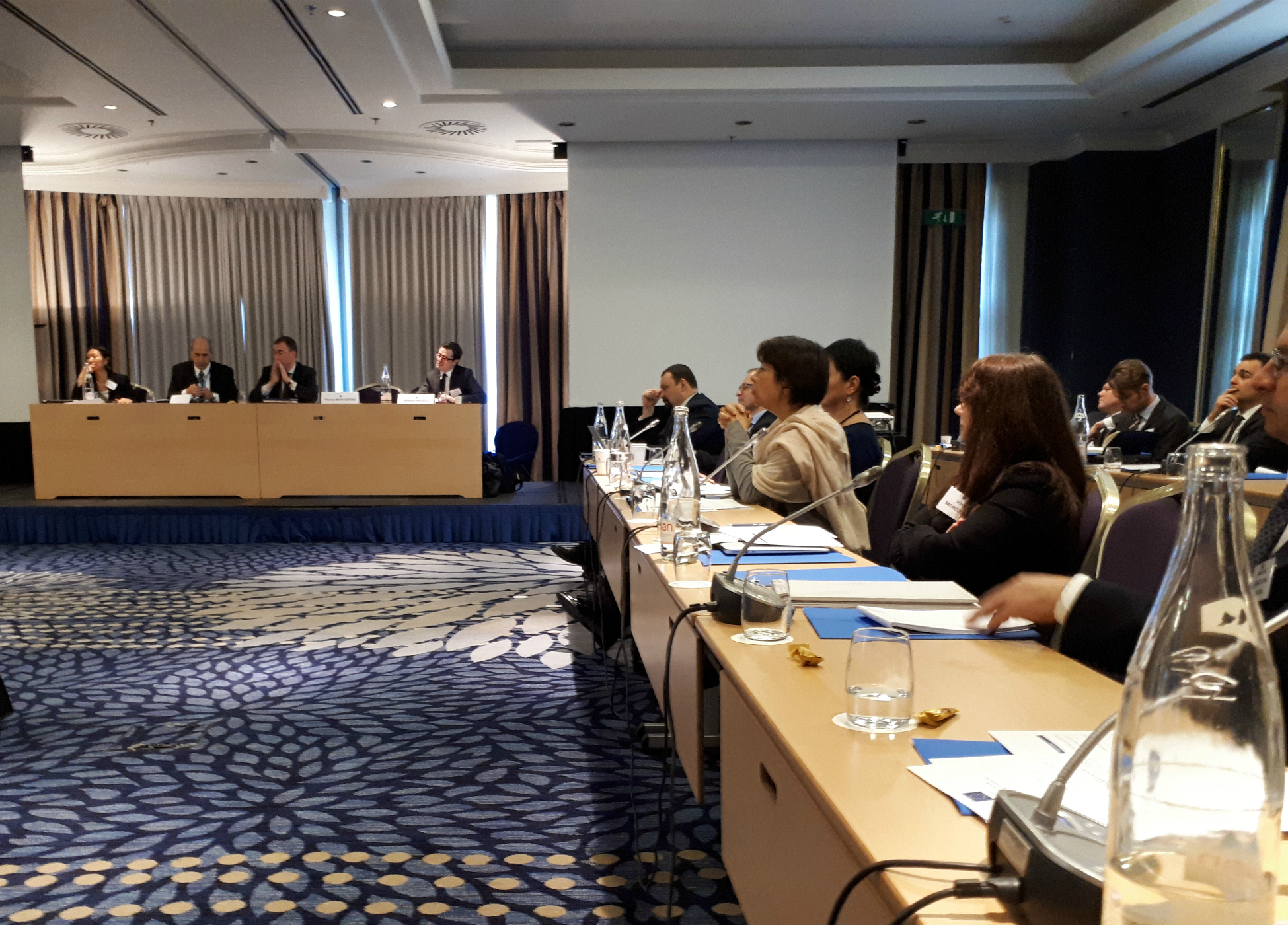 _____________________________
Organised by the EU Special Representative (EUSR), the event brought together experts from Central Asia and Europe, practitioners from the various EU institutions, and CAREC also took part in the conference.
The participants reviewed, amongst others, the existing cooperation and opportunities in political, security and cooperation on economy, trade, investment and connectivity. Providing new avenues for collaboration on issues of connectivity, economic engagement, modernization and education, the EU plays a balancing power in the region. The latest economic and political dynamics in Central Asia provide for opportunity to recalibrate the EU-Central Asia relations.
In order to facilitate the discussion on these focus areas the respective discussion papers were prepared by renowned scholars on Central Asia that were shared with participants prior to the event. For example, one discussion paper called European Union–Central Asia political and security cooperation is written by Jos Boonstra, EUCAM initiative and Tika Tsertsvadze, IPHR.
The results of the discussion complemented the process of the review of the current Strategy.
Background
Relations between the European Union and the countries of Central Asia has been gradually developed even before collapse of the USSR. Central Asia, located at the crossroads of two continents, is a historic bridge between Europe and Asia.
The routes of the Silk Road from China and India to Europe passed through this region, In the context of increasing interdependence of the economies of the world system, the European Union has been actively carry out regional policy and outside Europe, including in Central Asia.
*Quo vadis? is a Latin phrase meaning «Where are you going?»