Publication date: 22 May 2017
Practical study of adaptation measures on the example of one farm
On May 16, 2017 CAREC team jointly with the representatives from the Ministry of Labor, Migration and Employment of Population of the Republic of Tajikistan and the representatives from the pilot areas, where the household surveys were conducted under PRISE P2 project, visited Jamoat Rahati, Rudaki district in Tajikistan. The main objective of this visit was an acquaintance with the complex of adaptation measures, which are practically integrated in the territory of the National Association of Dehkan Farms of the Republic of Tajikistan (NADFRT).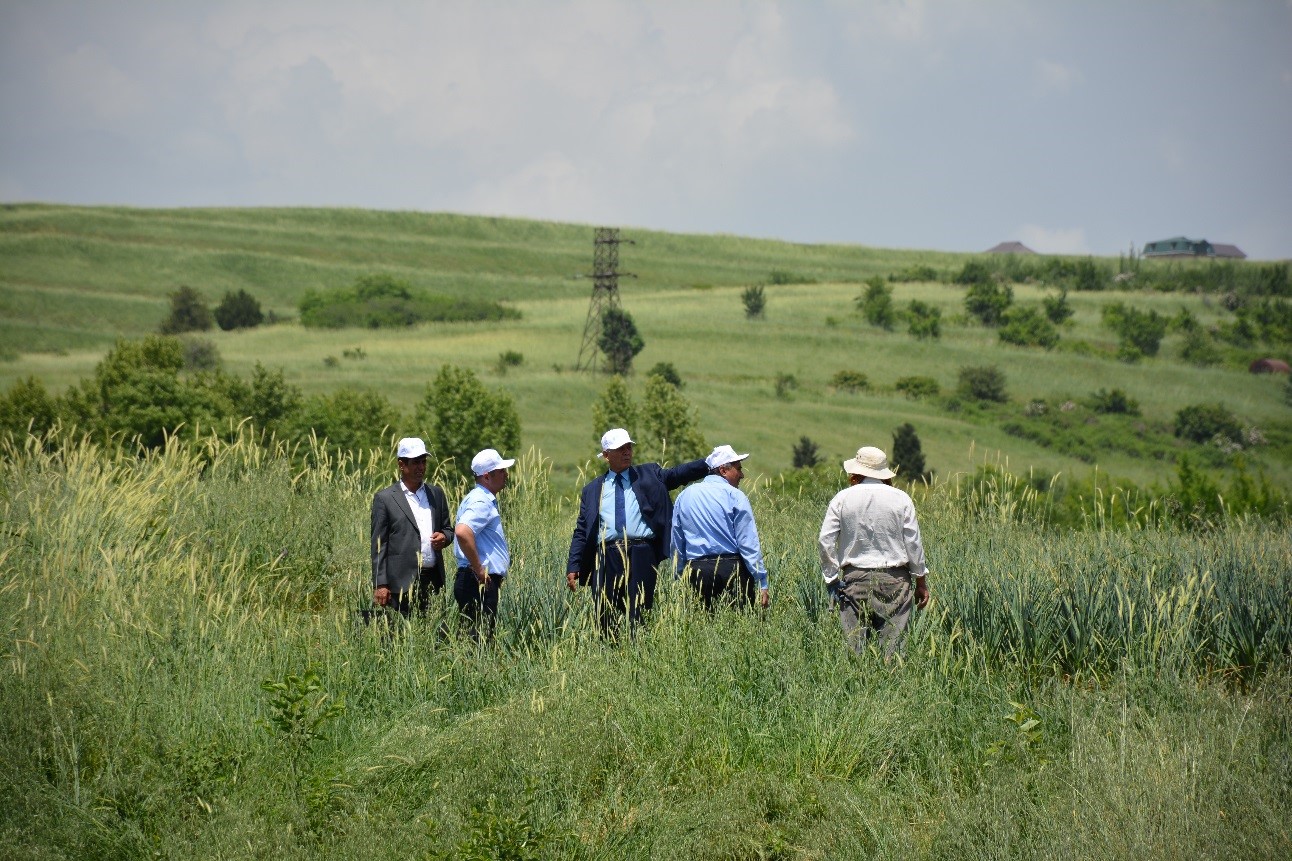 There is a Training Center on the territory of NADFRT, where a representative from the Ministry of Labor, Migration and Employment of Population of the Republic of Tajikistan made a presentation on the current socio-economic situation, trends of labor migration, and the consequences of climate change in the country.
Later the director of the association made a presentation about a set of applied adaptation measures, adapted in fertile and depressed, non-agricultural lands with the aim of strengthening the potential of farmers. He also conducted a study tour on the plots of land with climate-resistant wheat varieties, as well as sites with vegetable crops, which are the most resistant to climatic changes.
_____________
During the study tour, participants also visited the fish farm and mini-hydroelectric power plant with a capacity of 20 kW/h, which was installed on the discharge of watercourses that earlier had a destructive effect on fertile lands. Moreover, there is also a factory for keeping birds of the Haysex-Brown breed, which is the most resistant to climatic risks.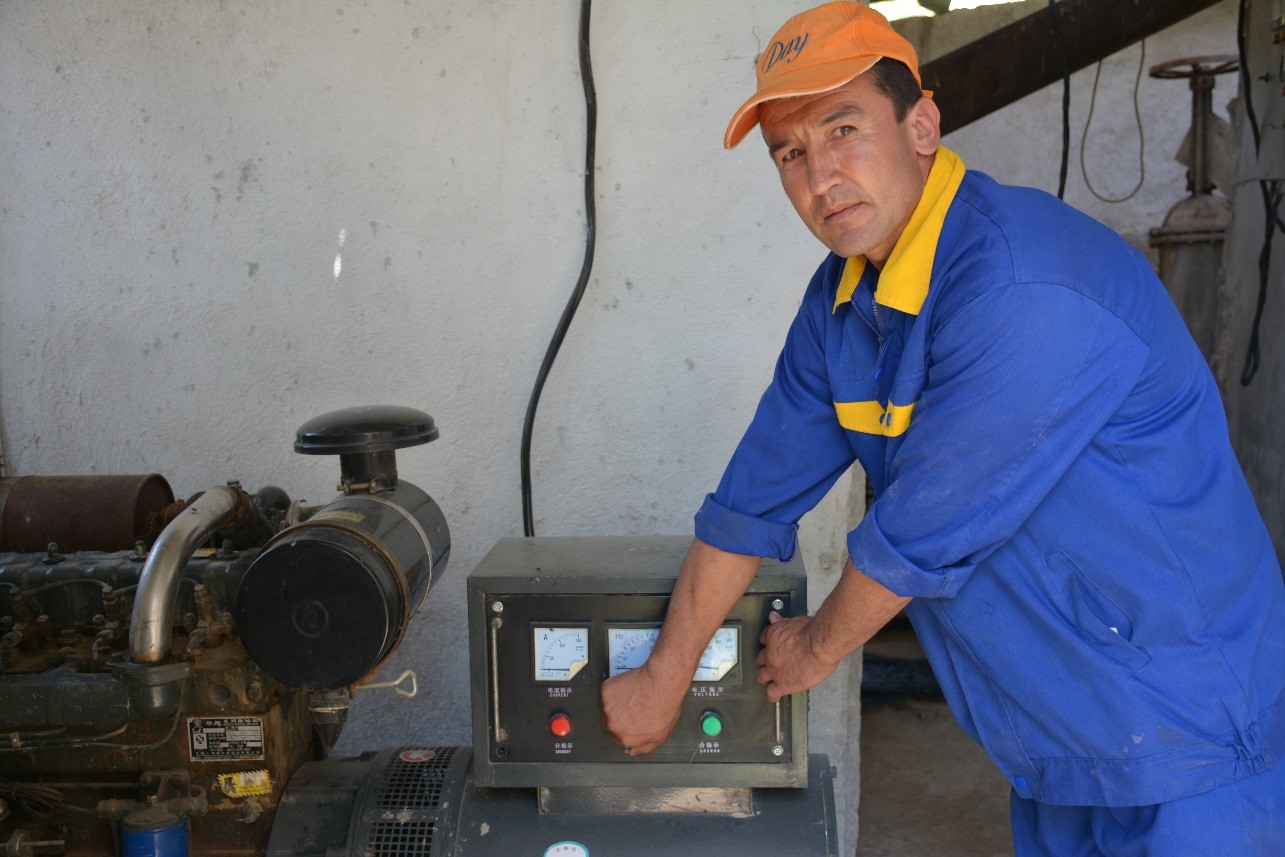 Thereby, this study tour to the farm of NADFRT made possible to get acquainted with various measures of adaptation to climate change in practice, and in turn, raise awareness of the representatives from the pilot sites of the research conducted within the PRISE project.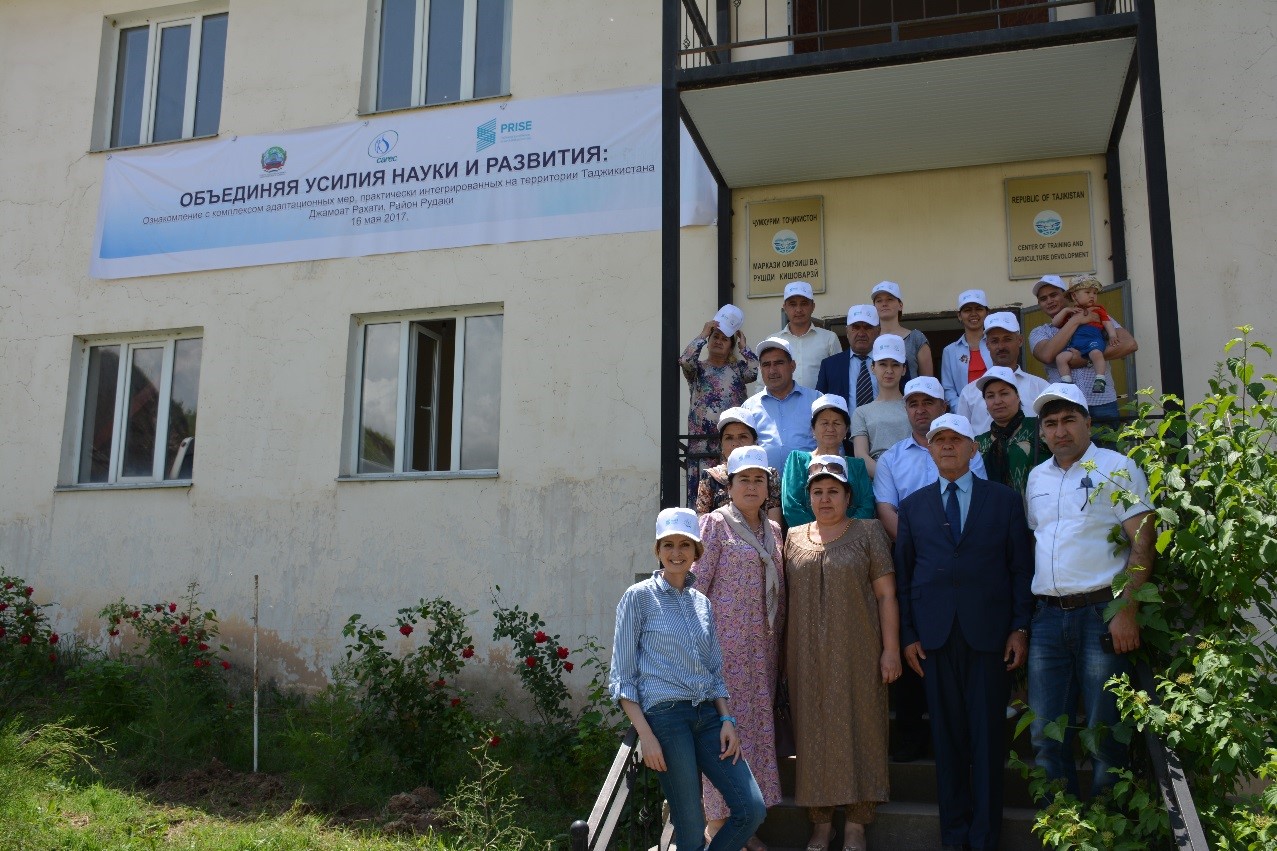 Project reference:
The project "Migration, remittances, adaptation and resilience to climate change in arid and semi-arid regions of Senegal and Tajikistan" is one of the research packages of PRISE project. PRISE ("Pathways to Resilience in Semi-Arid Economies") is a multi-country initiative, which will generate new knowledge during five years about how to make economic development in semi-arid regions more equitable and resilient to climate change.
PRISE is carried out under the Collaborative Adaptation Research Initiative in Africa and Asia (CARIAA), with financial support from the UK Government's Department (DfID) and the International Development Research Centre (IDRC), Canada.