Publication date: 24 October 2016
Talks with Jasil of Mongolia - new perspectives for cooperation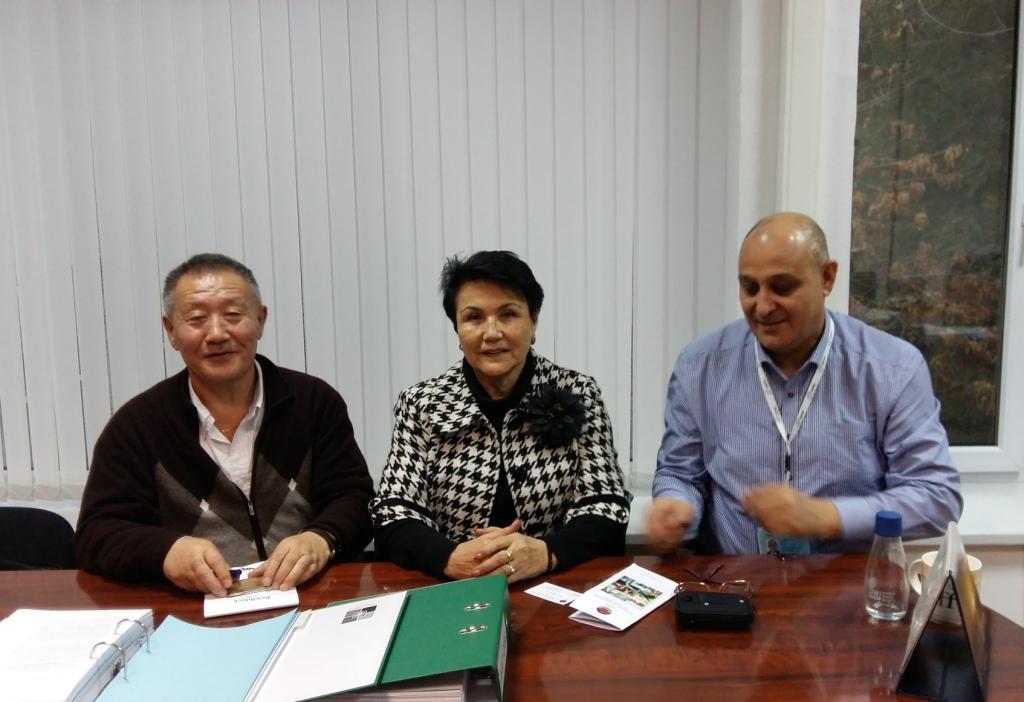 On 24th of October 2016, Executive Director of CAREC, Dr Iskandar Abdullaev, together with CAREC Board member Mrs Kuralai Karibayeva, held a meeting with Mr Hijaba Ykhanbai, Director of Environment and Development Association - Jasil. During the talk, the parties have discussed the opportunities for cooperation in Central Asia and Mongolia.
Jasil is an environmental organization based in Ulaanbaatar (Mongolia) with the mission to promote sustainable management of natural resources and land use in Mongolia advocating study, networking and training for economic development and environmental protection by equitable and participatory approaches. Its aim is to support for community based pro-poor policies and facilitate the empowerment of communities and its associations.
Activities and projects carried out by Jasil have alignment with those of CAREC that could possibly open an avenue for future collaborative efforts in tackling environmental challenges of the Central Asian region and Mongolia. The sides have agreed indeed to start cooperation with the view to join forces and create a knowledge transfer channels on cross-cutting issues of both sides. In the context of CAREC expanding environmental activities across Central Asia and Afghanistan, Mongolia could be the next neighbor, which would benefit from the organisation's experience while CAREC, in its turn, would draw best practices from Mongolian counterpart on environmental and sustainable development matters for the Central Asian region.