Publication date: 09 January 2018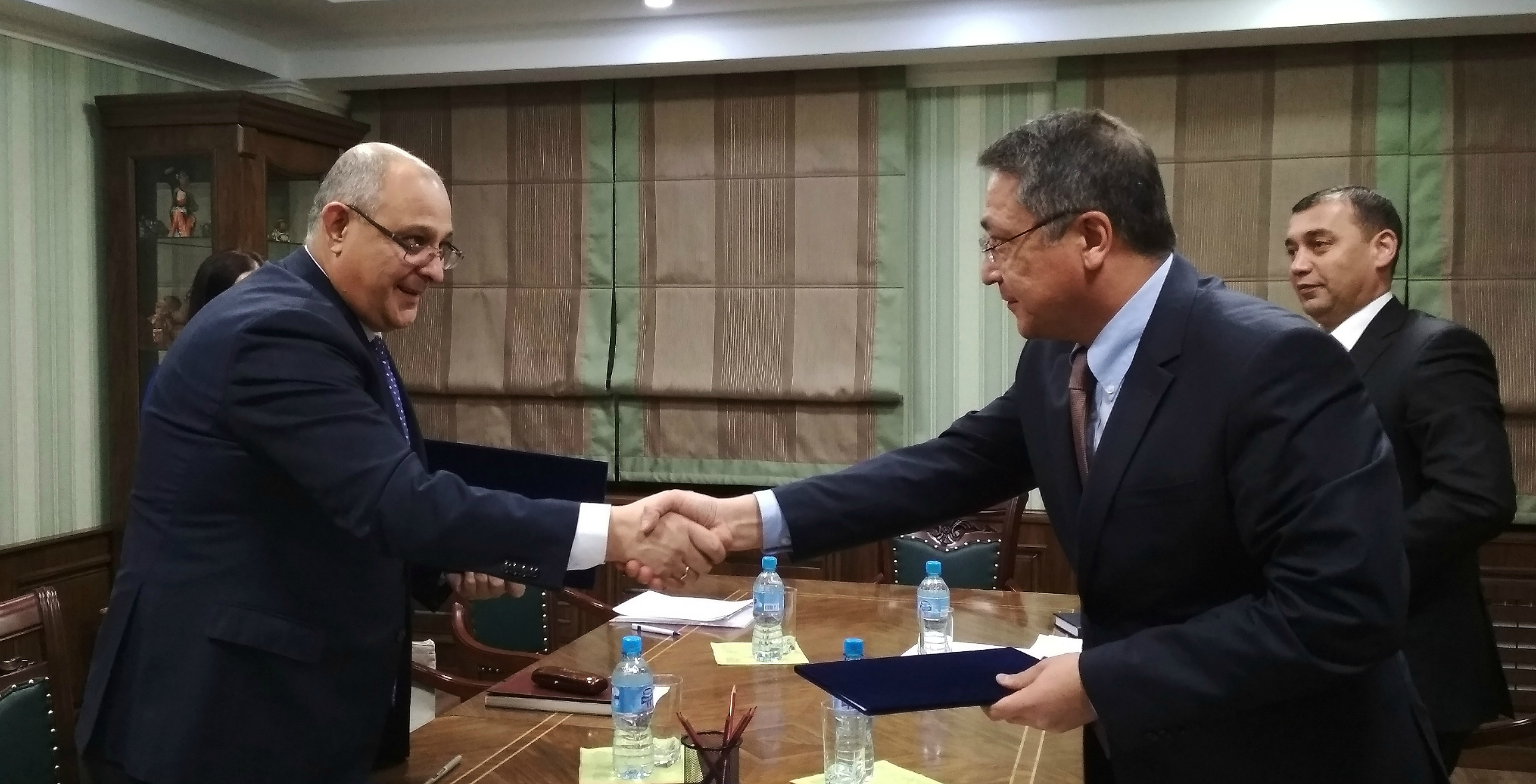 On December 27, 2017, CAREC met with the representatives of the State Committee of the Republic of Uzbekistan on Ecology and Environmental Protection to discuss further cooperation.
They discussed the implementation of joint projects in the field of mitigating the consequences of the environmental catastrophe in the Aral Sea basin region, the organization of the second Central Asian International Environmental Forum, issues of attracting new international partners, the involvement of foreign experts, creating and developing laboratories, training and retraining of local specialists. Special attention was paid to the development of ecotourism in Uzbekistan with an emphasis on the Aral Sea zone.
Another important point of discussions was the preparations for the Central Asian International Environmental Forum to be held in Tashkent in 2018, the formation of a working group and preliminary events. This forum will become a key element of the implementation of the Agreement between CAREC and the State Committee.
"CAREC has long been cooperating with partners in Uzbekistan. It should be noted that now there is a more systematic approach to environmental issues," said Dr Abdullaev. "Today, we discussed very important aspects of our further cooperation. For example, the work should be carried out not only with government agencies but also with the involvement of private sector, which has not been previously the case. It is very important that the State Committee on Ecology and Environmental Protection is CAREC partner, and this provides an opportunity to work efficiently with international and regional partners."
As a result of the meeting, Dr Abdullaev and Mr Kuchkarov signed the framework agreement between CAREC and the State Committee of Uzbekistan on Ecology and Environmental Protection.
The Agreement creates conditions for effective cooperation and mutual support of the parties in the implementation of joint actions, including specific projects, initiatives and activities aimed at improving the environmental situation and supporting sustainable development in Uzbekistan. The document will also help coordinate the joint participation of organizations in regional and international processes.