Publication date: 24 May 2021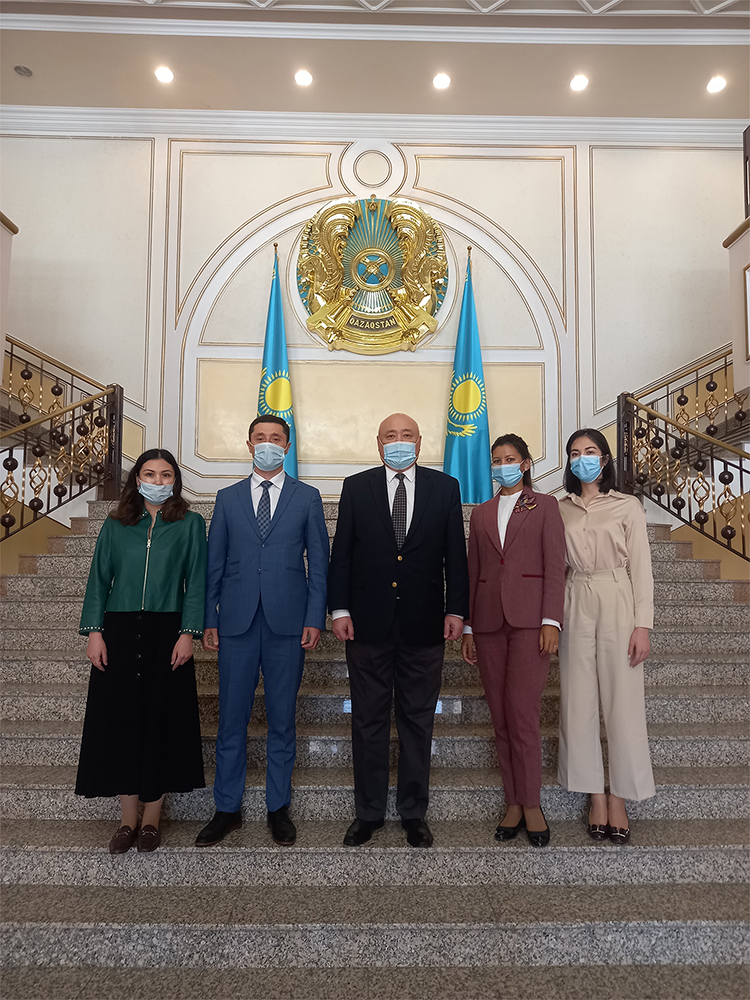 Meeting of the executive Director of CAREC with international and national partners in the Republic of Kazakhstan
On May 13-14, in the city of Nur-Sultan, meetings of the Management of the Regional Environmental Center for Central Asia (CAREC) with international and national partners in the Republic of Kazakhstan took place. Executive Director of CAREC Zafar Makhmudov, Director of the CAREC branch in Kazakhstan Shynar Toylybayeva met with the Embassy of the Netherlands, the EU, the Minister and Vice-Minister of Ecology, Geology and Natural Resources of the Republic of Kazakhstan, Chairman of the KazAid Board, Zhasyl Damu and Kazhydromet.
During the meeting, Mr. Makhmudov with international partners touched upon a wide range of issues of bilateral and multilateral cooperation with the countries of Central Asia. The main purpose of the planned meetings was to invite partners to the annual fourth Central Asian Conference on Climate Change (CACCC-2021), July 26-27, 2021, in Dushanbe, Republic of Tajikistan. The goal of the Conference is to strengthen regional dialogue on climate change and sustainable development through the exchange of information and knowledge, and by attracting climate resources to the Central Asian region. Discussion of issues of further cooperation on the Central Asian Climate Information Platform (CACIP) - an online platform for providing up-to-date data and information on climate change obtained from global, regional and local sources
The following issues were discussed with the Minister of Ecology, Geology, Natural Resources of the Republic of Kazakhstan Magzum Mirzagaliyev: invitation of the Minister to the high-level segment of the heads of environmental departments of Central Asia within the framework of CACCC-2021; cooperation within the framework of the Regional hub on climate change and on the further strengthening of transboundary cooperation in the field of environmental protection with the countries of Central Asia. The high-level segment, timed to coincide with the 20th anniversary of CAREC, will take place on July 27, 2021, at which the personal participation of Ministers will contribute to the further development of joint work of ministries and departments of the region to address environmental and climate issues.
_____________________________________________________________________________
CACCC-2021 is planned to be held on the eve of the Meeting of the heads of ministries and departments of the Shanghai Cooperation Organization (SCO) member states responsible for environmental protection, July 28-29, 2021.