Publication date: 20 October 2021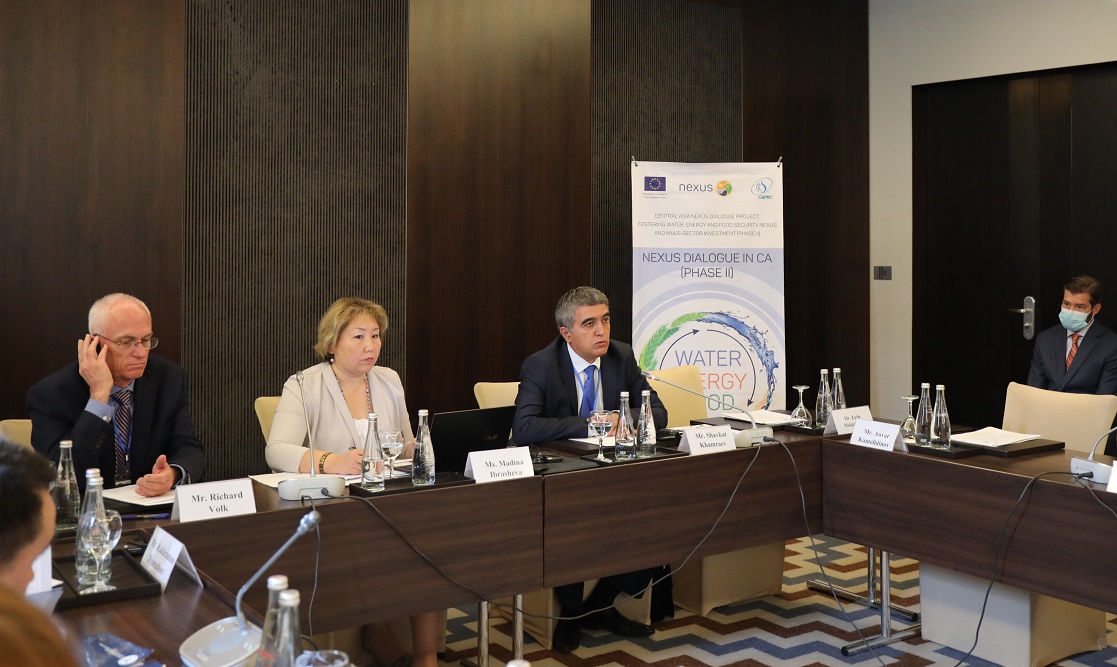 DUSHANBE, TAJIKISTAN – Today, the need for cross-sectoral planning and decision-making and opportunities to institutionalize the water-energy-food-environment (WEFE) Nexus approach at the national level were discussed on the sidelines of the Central Asian Subregional Preparatory Conference for the 9th World Water Forum "Water Security for Peace and Development". The open discussion was organized jointly by the EU-funded project "Nexus Dialogue in Central Asia", USAID Regional Water and Vulnerable Environment Activity, and the International Water Management Institute.
The event brought together high-level officials from the WEFE ministries of Central Asian countries who acknowledged the importance of the Nexus approach institutionalisation to enable relevant line agencies to assess trade-offs between various sectors, align their positions, and develop optimal solutions for using vital resources in the most efficient way to the benefit of people and the environment.
Mr Shavkat Khamraev, Minister of Water Resources of the Republic of Uzbekistan, highlighted that the region's high vulnerability to climate change, growing population and increasing needs for investments, innovation and human capacity exacerbate demands on water, energy and food resources and related ecosystem services.
"The region needs a radical transformation of its water and energy sectors. Investments should be redirected to the uptake of new water-saving and energy efficiency practices and to renewable sources of energy, thus shifting away from fossil fuels. The institutionalisation of the Nexus approach has a great potential to open more doors to "impactful investing", which will ensure WEF security in the region", – noted Mr Johannes Stenbaek Madsen, Head of Cooperation, Delegation of the European Union to Kazakhstan.
"Water and energy planners have historically worked in separate spheres, with insufficient consideration of their interlinkages. With efforts now gaining momentum to address climate change and water scarcity, there is growing awareness of these linkages and of the need to integrate water and energy planning and decision-making, with the long-term view in mind", – stated Mr Richard Volk, Chief of Party, USAID Regional Water and Vulnerable Environment Activity.
"Having ongoing reforms in water, energy and food sectors, and support from the donor community, Central Asian countries have a unique opportunity to consider the WEFE Nexus approach as a way to optimize the resources used in different sectors and maximize their mutual benefit", – highlighted Mr Zafar Makhmudov, Executive Director, Regional Environmental Centre for Central Asia.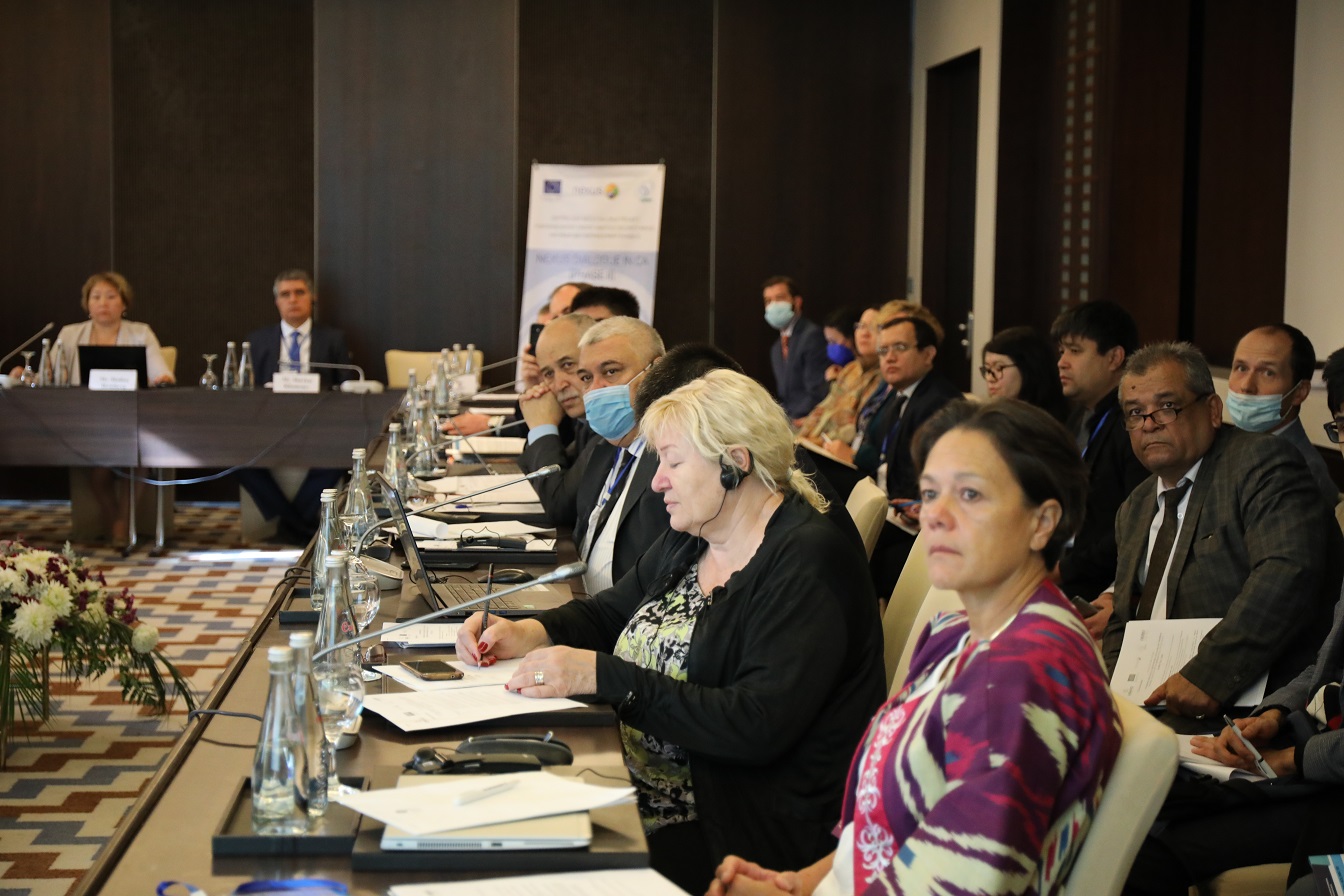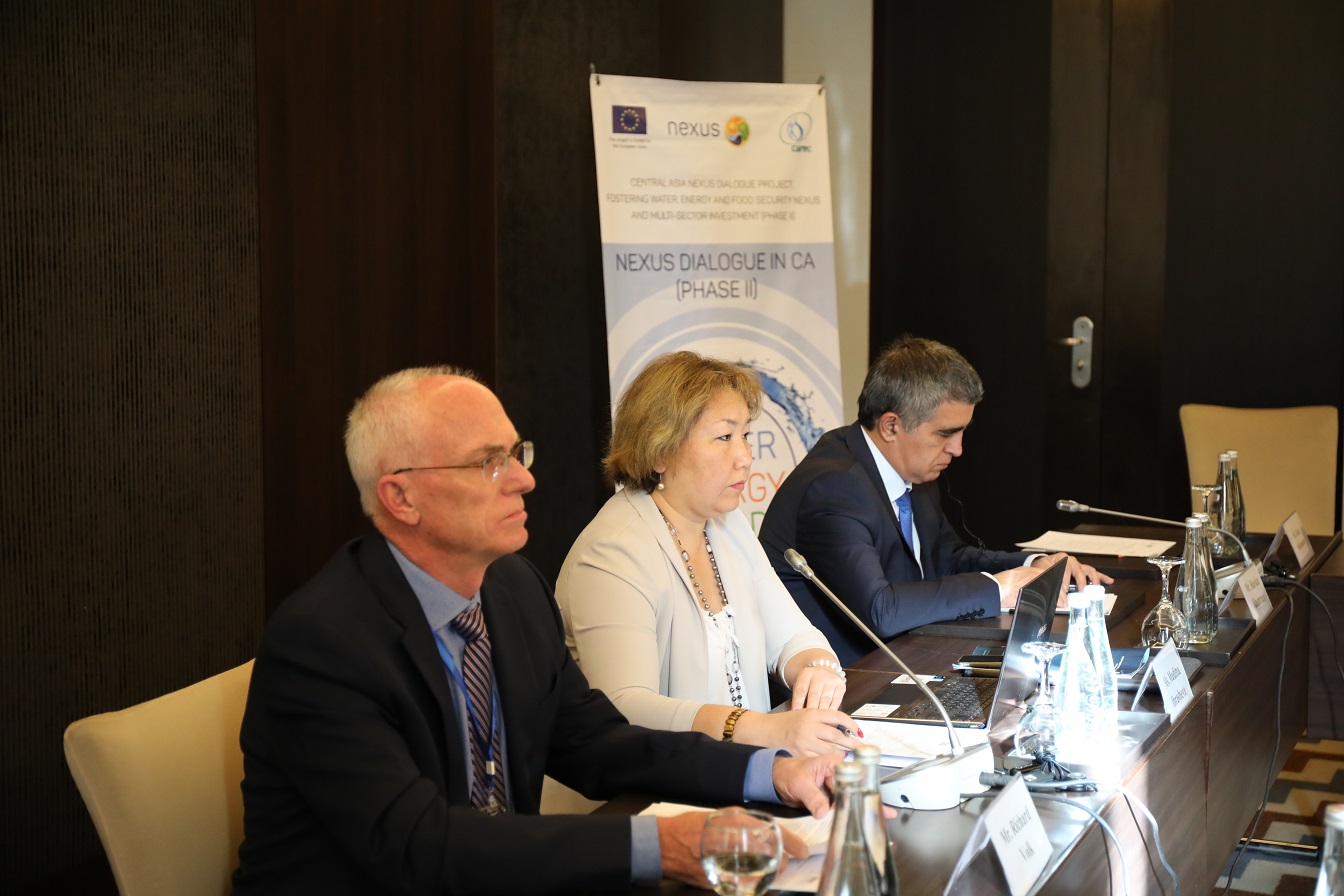 ---
The second phase (2020-2023) of the European Union project "Central Asian Dialogue to Promote Sectoral Financing through the Water-Energy-Food Nexus" is a continuation of the first phase (2016-2019) and is being implemented by the Regional Environmental Centre for Central Asia (CAREC). The project is part of the global Nexus Dialogue Programme, which is supported by the European Union (EU) and the German Federal Ministry for Economic Cooperation and Development (BMZ) in five regions.