Publication date: 25 July 2018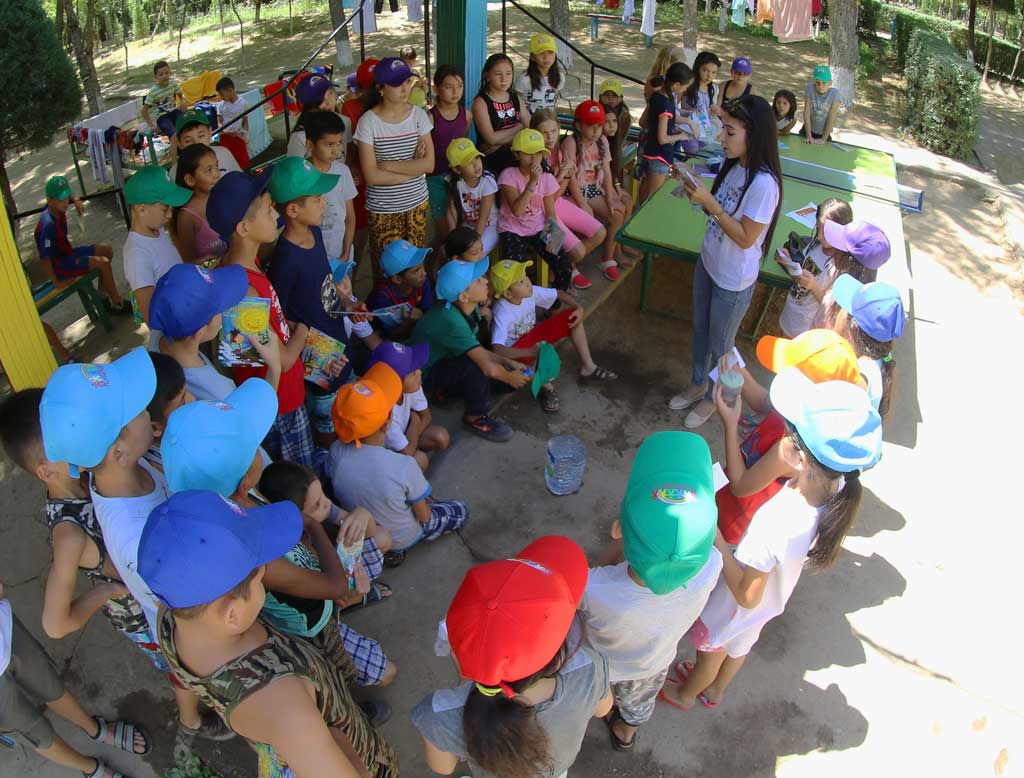 On July 21, 2018 nearly 500 of children at the summer camp "Raduga" (Rainbow) participated in the "Water Day", aimed at sharing knowledge about water and environment. Children from various regions of Uzbekistan learned in a game and interactive form who influences water resources and how important it is to take care of water and nature.
"Water Day" was organized by the Regional Environmental Centre for Central Asia (CAREC) with active support from ecological and resource centre EkoMaktab and volunteers within "Raising Awareness and Partnership for Sustainable Water and Environment Development in Uzbekistan. Component 3" project (UzWaterAware), funded by European Union. The project pays special attention to the formation of respectful and careful attitude to water and environment.
Special presentations and interactive programs for children on the efficient use of water resources, the importance of respect for the environment, the interrelationship of people and nature were prepared for the event.
Children in "Raduga" camp from Bukhara, Fergana, Tashkent and other regions of Uzbekistan were involved in practical task which helped them understand that everything on the Earth contains water. Also, the organizers held mini quiz game to check children's general knowledge about water and water resources in Uzbekistan and in the world.
"It is so nice to share knowledge with children, to see how their eyes light up when they learn something new. It is even more pleasing that the children answered questions about water very actively, showing their knowledge; they were genuinely surprised by the experiments and the results, making conclusions on their own about the influence of a human on water resources and the environment," one of the volunteers Ms. Svetlana Kreynichnaya shared her impressions.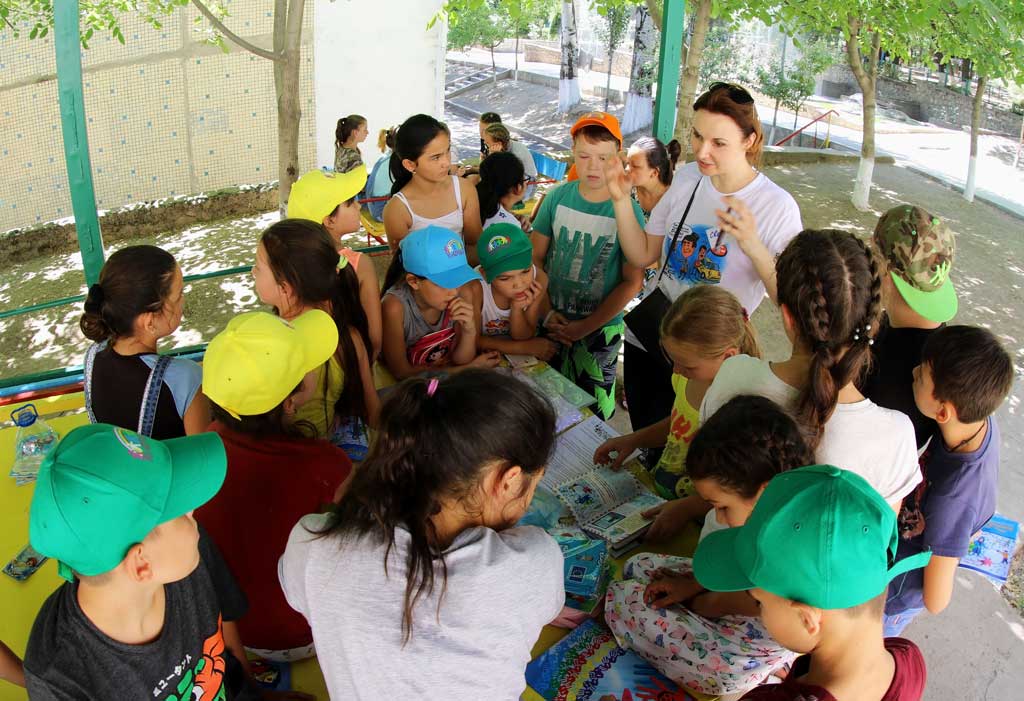 Game and interactive format allows not only telling children about importance of water resources in our lives but also showing them how our every activity can influence on water and environment, and as a consequence – on people's health, on flora and fauna.
"I was in 'Factory' team during the game 'The journey of a river'. I was catching those who were the 'river'. Our team caught almost all 'river' players and was glad to vin," Bekhzod from Galazkent city said. "But then, we were told that because of us there was little water left in the river, and it became dirty. This is not good for people, fish and trees, that is why we released 'water'. It was a very interesting game."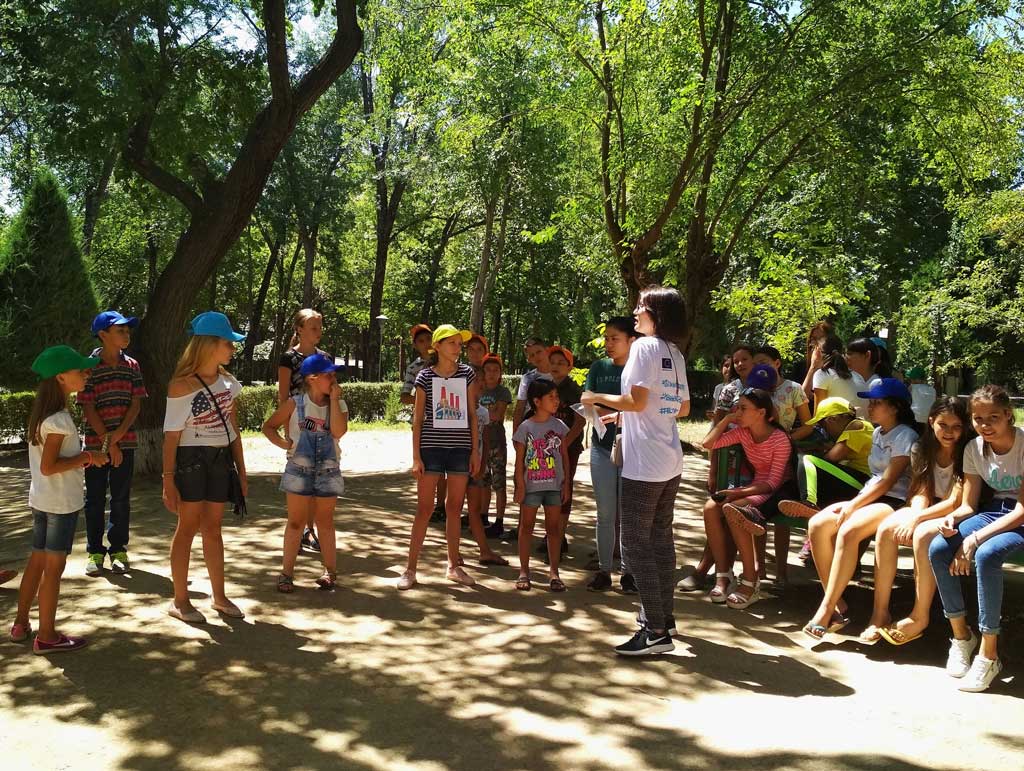 Children and teenagers were asking organizers and volunteers a lot of different questions, were interested in additional information, as well as showed their knowledge gained at school. The camp educators noted that the program was very rich and interesting, and they would hold with pleasure such games and experiments with other children from new shifts. Following the event, all children were asked a question "How to treat water?" and they gave the good answer "With care and respect!". The most active participants in each group were given presents and children's environmental magazine "Rodnichok" / "Buloqcha".
"We are glad to have such 'Water Day' held in our camp. Parents, educators, administration – all are happy, and this day will be memorable for a long time. The children are full of emotions. Each of them asked UzWaterAware project to come again! We are grateful to CAREC, EU and EkoMaktab for great program," Ms. Tatyana Kryukova, the senior educator of "Raduga" camp, noted.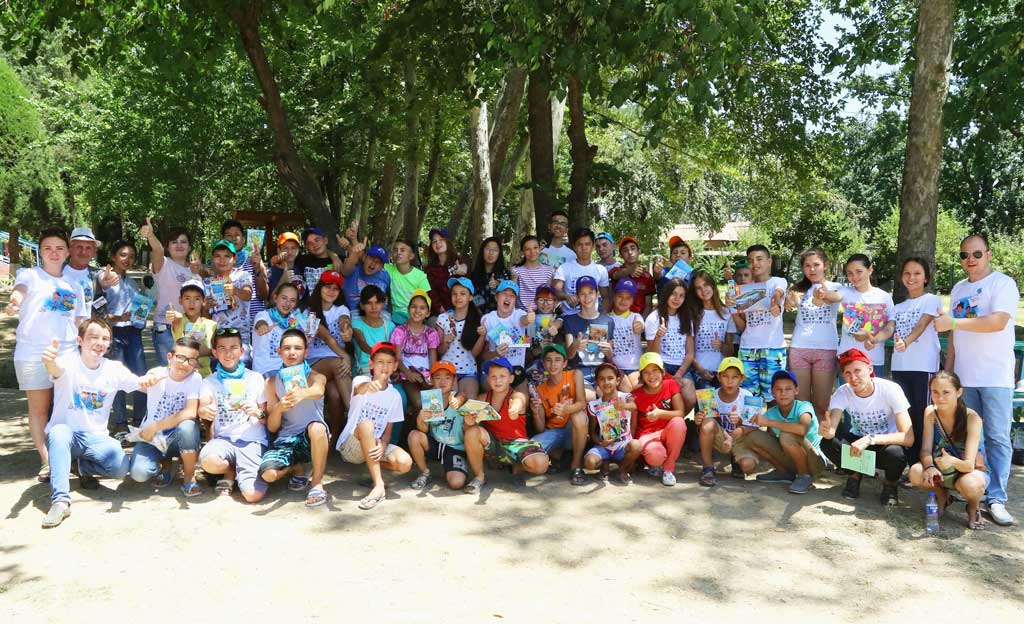 At the same time during holidays, the partner of UzWaterAware project – NGO "Suchi" also holds interesting and informative "water presentations" for children at the regional summer camps. To date, children in Syrdarya and Samarkand districts learned about water structure and valuable properties, its role in human life, the scale of impact of people on water and environment, as well as were presented why it is important to respect and cherish water resources.
Photos by: Askar Yakubov