Publication date: 26 July 2021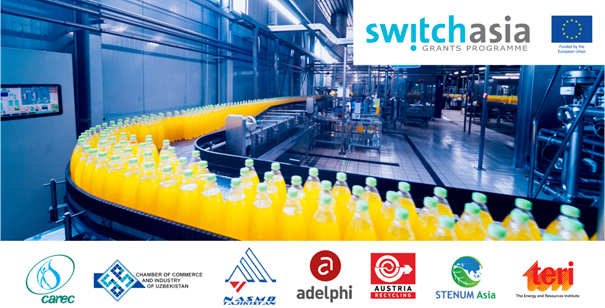 27/07/2021, Dushanbe, Tajikistan. The REAP (Resource Efficiency in Agri-food Production and Processing) project team is organizing the Stakeholders Dialogue on 'Implementation of Sustainable Consumption and Production (SCP) measures in MSMEs' on the second day (27th July 2021) of the 'The Fourth Central Asia Climate Change Conference (CACCC-2021)' at Dushanbe, Tajikistan. Due to current pandemic regulations, this event will be adapted to hybrid format, that means, participants who cannot attend in-person can also join via video conferencing (zoom). Event is planned for 3-4 hours.
This multi-stakeholder event aims to disseminate the scope and activities of the project; to present and discuss resource saving practices/measures for agri-food production and processing MSMEs and discuss challenges and opportunities for MSMEs in SCP in implementation of measures.
This half-day event will bring together key actors from Tajikistan's and Uzbekistan's agri-food production and processing micro, small and medium enterprises (MSMEs) sector, namely; Industry associations, Industry cluster representatives, Large food producing companies, relevant public and private institutions, financial institutions and MSMEs themselves. In first of the event, topic of discussion will be on how the REAP project can help agri-food production and processing MSMEs in implementation of resource saving measures through Sustainable Consumption and Production (SCP) methodology, and also, how the project will work with wider stakeholder in strengthening the ecosystem for MSMEs to adapt SCP technologies. The second half of the event is designed for result oriented roundtable discussions to understanding current challenges and opportunities foreseen in driving SCP implementations at MSMEs.
The stakeholder dialogue will be bilingual (English & Russian), the simultaneous language translation will be made available for in-person and also for participants joining via video conferencing (zoom).
About REAP: REAP is a 4-year project (2020-2024) supported by the European Union (EU) under the SWITCH Asia Programme. This programme emphasizes sustainable consumption and production in small and medium enterprises (SMEs). REAP is targeted specifically at the agri-food production and processing sector in Uzbekistan and Tajikistan. It aims to introduce resource efficiency practices and technologies that lead to improved environmental quality and combat pollution.