Publication date: 24 December 2020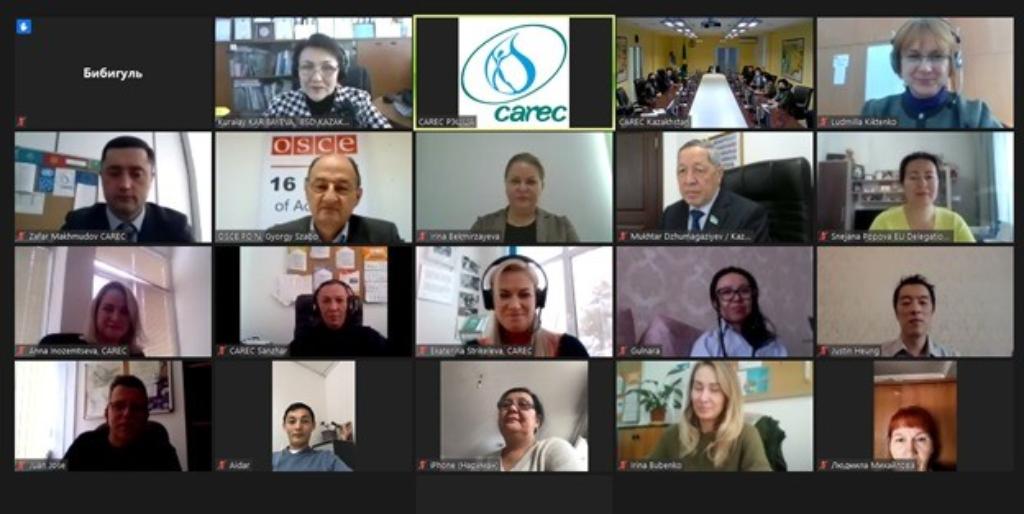 December 9, 2020, Nur-Sultan, CAREC Open Day in the Republic of Kazakhstan was organized within the framework of the development of cooperation and partnership with national partners, in the field of environmental protection and sustainable development in the region of Central Asia.
CAREC Open Day covered the results of CAREC's activities in the Republic of Kazakhstan for 2020 in terms of climate change, integrated water resources management and environmental protection to achieve the Sustainable Development Goals.
The meeting was attended by the representatives of the Government of the Republic of Kazakhstan - the Ministry of Ecology, Geology and Natural Resources, Foreign Affairs, Economic Development, Agriculture, Education and Science, Health, deputies of the Senate of the Parliament, leading universities, as well as representatives of civil society and representatives of international organizations EU, USAID, OSCE Center in Astana, UN agencies in Kazakhstan, financial institutions, embassies of donor countries in Kazakhstan, leading experts in environmental protection.
CAREC's strategic plan focuses on key areas of environmental protection, climate change and disaster risk, as well as the transition of Central Asian countries to a green economy and low-carbon development. CAREC supports Kazakhstan in integrating the SDGs into their national development plans and policies. This work is already under way as CAREC supports the countries of Central Asia and Afghanistan in accelerating the progress already made under the SDGs.
Achieving the SDGs requires partnerships between governments, the private sector, civil society and citizens, as well as the international community.