Publication date: 03 March 2017
Capacity building for cooperation on dam safety in Central Asia
March 1-2, 2017, the United Nations Economic Commission for Europe (UNECE) in cooperation with the Executive Directorate of the International Fund for saving the Aral Sea (ED IFAS), with financial support of the Government of the Russian Federation, organized the regional meeting on dam safety cooperation in Central Asia.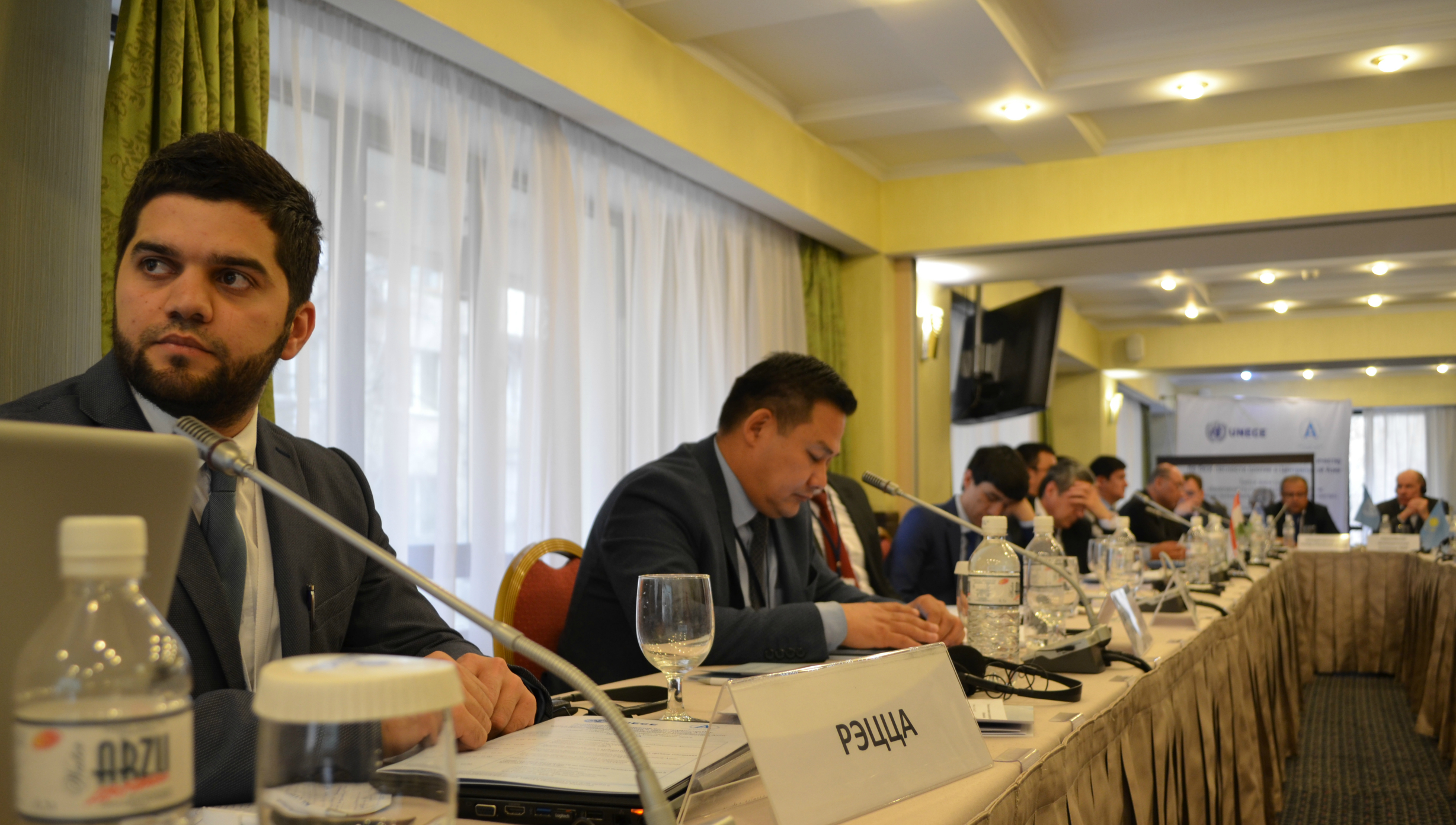 ______________________
The meeting was attended by representatives of state bodies of Kazakhstan, the Kyrgyz Republic, Tajikistan, Uzbekistan and Azerbaijan, responsible for the operation and safety of hydraulic structures, and representatives of the World Bank, GIZ, UNDP, OSCE, CAREC, Rostekhnadzor.
During the meeting members discussed the following issues:
- Activities on dam safety in CA
- Development of cooperation on dam safety in CA
- International experience and prospects of support for cooperation
- Security prospects on dam safety
In the framework of the meeting, on behalf of CAREC, Mr. Said Sharipov, Water Initiatives Support Programme Specialist made a presentation on environmental aspects of operation and maintenance of hydrotechnical infrastructure.
Mr. Sharipov shared data from analysis on current activities in the field of the Hydrotechnical Infrastructure, various environmental aspects, explained best world practices in sustainability and safety of hydraulic structures at all stages, various projects and programmes implemented in this area in CA. CAREC proposed a new vision, which aims to promote Central Asian countries to ensure the environmental safety of the hydraulic structures at all stages of planning and operation.
Following the meeting, the participants identified the urgent tasks for the Central Asian countries:
- The unification of the legal framework to ensure the safety of hydraulic structures;
- Strengthening and expansion of international cooperation in the field of dam safety.
The meeting was held in the framework of the third phase of the project "Dam Safety in Central Asia: Capacity Building and Regional Cooperation", which is executed by UNECE. The project aims to strengthen national capacities in the field of dam safety and strengthening regional cooperation in this area.
Reference:
Central Asian countries conduct significant works on legal maintenance of the reliability of hydraulic structures, also on state control of their security. However, it should be noted that there are different approaches to ensuring safety of hydraulic structures in CA.
Thus, specialized legislation in the field dam safety available only in Uzbekistan and Tajikistan. There is no established regional organizational platform for cooperation on a legal framework, which would offer to CA countries opportunities to determine the direction and procedure for cooperation, to undertake actions for the harmonization of legislation and technical norms, to implement joint measures, to improve technical condition and safety of interstate hydraulic structures.
This meeting contributed to the rapprochement of the positions of the Central Asian countries in addressing problems related to dam safety in transboundary watercourses.