Publication date: 12 June 2015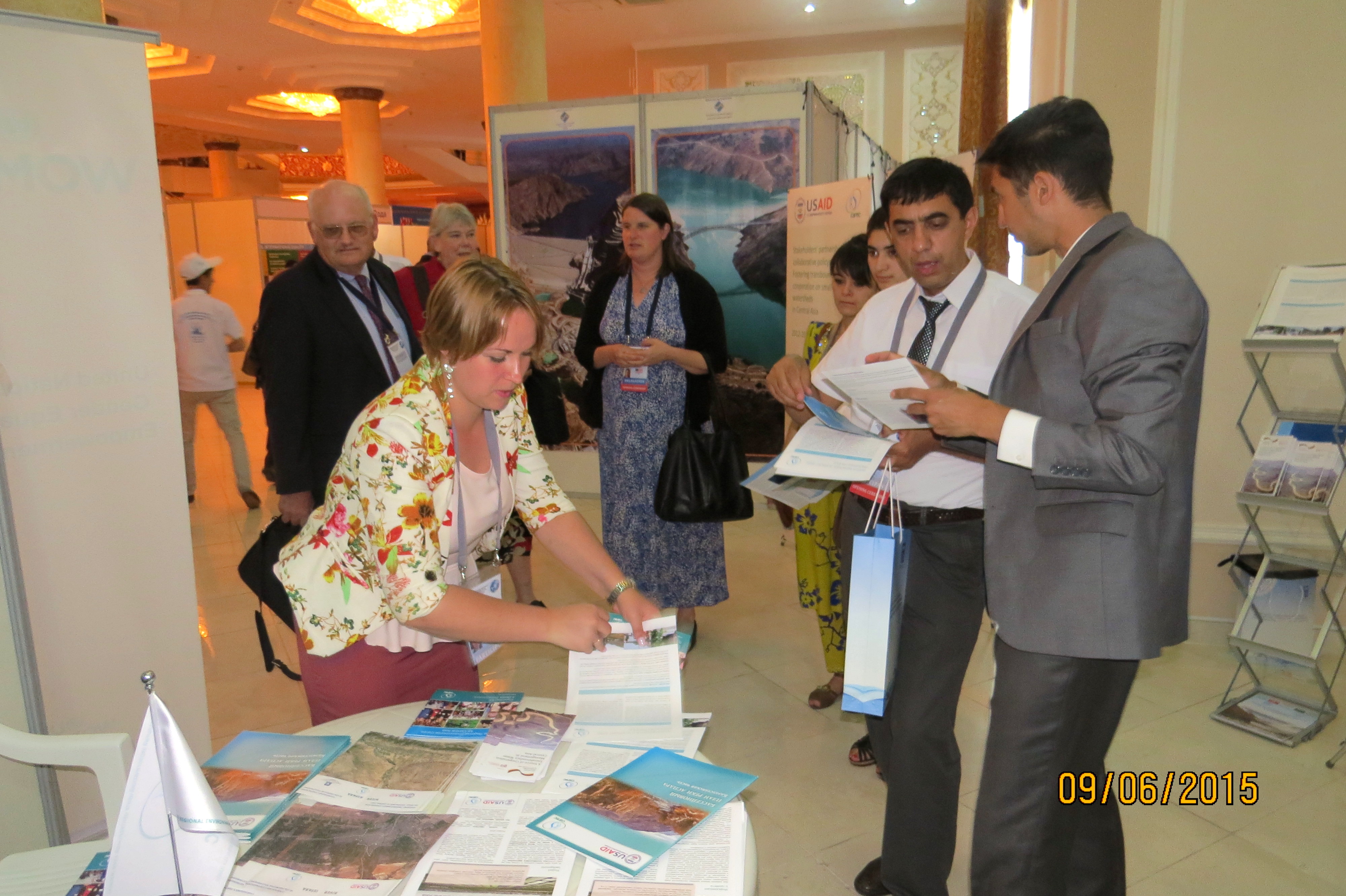 June 9-10, 2015. Dushanbe, Tajikistan - CAREC "Water Initiatives Support" Programme's projects are introduced
The International exhibition "Water for life" is organized in the days of the High Level International Conference on the implementation of the International Decade for Action "Water for Life", 2005-2015.
Regional Environmental Centre for Central Asia presented at the exhibition the WIS Programme's achievements in the implementation of mutual projects with USAID, the Norwegian Ministry of Climate and Environment, GIZ, EC and UNECE.
Among the large number of visitors to the CAREC pavilion, the partners and donors were presented by:
- Chairman of the Committee for Environmental Protection of the Republic of Tajikistan, Mr. Khairullo Ibodzoda;
- First Deputy Minister of Energy and Water Resources of the Republic of Tajikistan, Mr. Sulton Rahimzoda;
- Deputy Director of Irrigation and Land Reclamation Agency of the Government of the Republic of Tajikistan, Mr. Bahrom Gafarov;
- Director of the USAID Mission in Central Asia, Mr. Jonathan Eddlton;
- German Ambassador to Tajikistan, Mr. Gran;
- Director of the Department of German Foreign Ministries , Mr. Fischer,
as well as representatives of the Ministry of Energy and Water of Iran and representatives of Afghanistan.
Visitors to the exhibition gave positive feedback about the submissions and showed great interest in the activities of CAREC. They were keen in opportunities for further possible cooperation.
INTERNATIONAL EXHIBITION «WATER FOR LIFE»