Publication date: 28 February 2017
Meeting with volunteers in Ashgabat
On February 25, 2017, the country office of CAREC in Turkmenistan held a seminar with future volunteers of organization in Ashgabat. The event was attended by young people aged 16 to 25 years.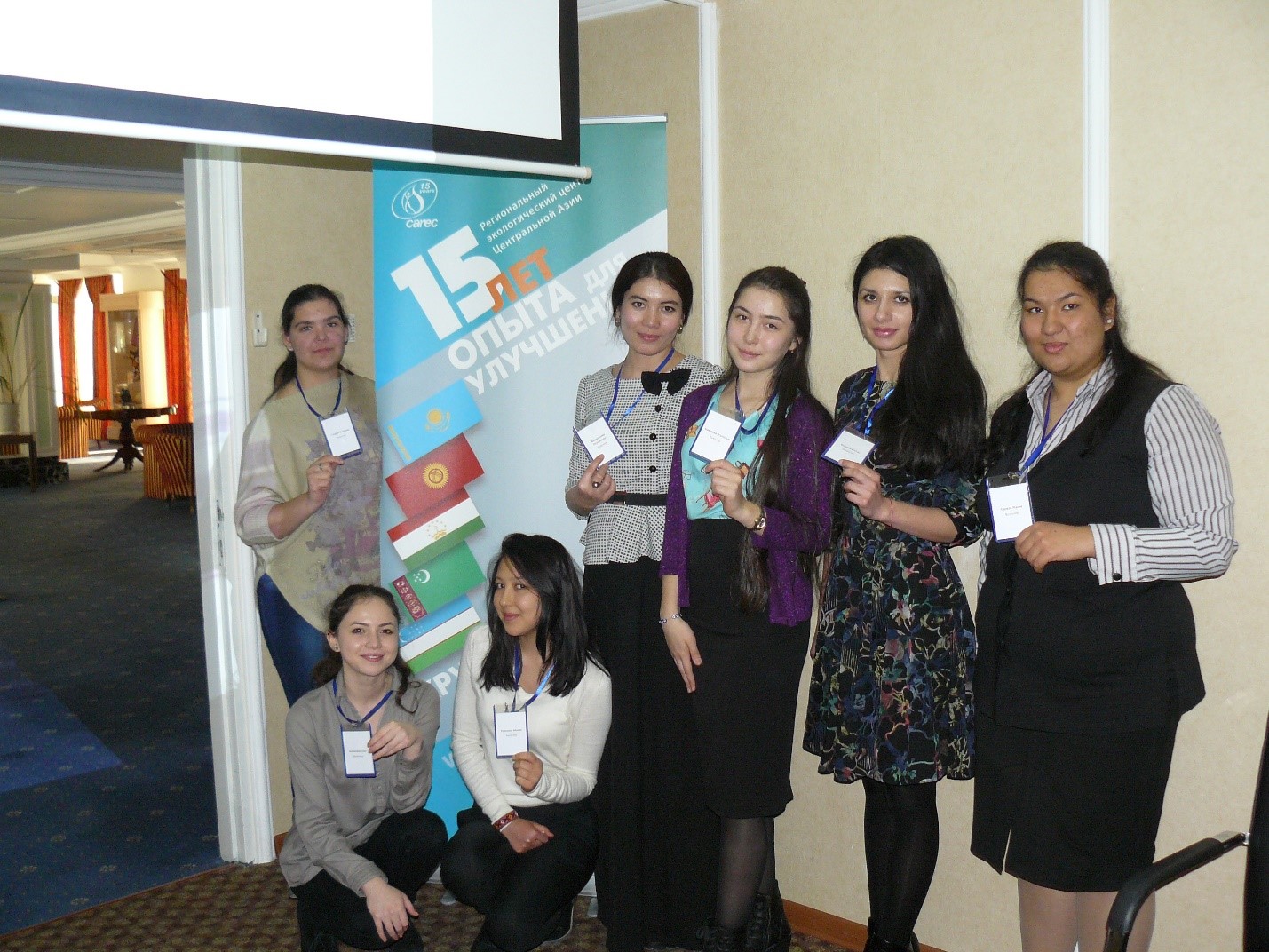 Director of the National Institute of deserts, flora and fauna of Turkmenistan under the State Committee of Turkmenistan for Environmental Protection and Land Resources Mr. Muhammet Durikov and project coordinator of CAREC in Turkmenistan Mr. Dovlet Jumaguliyev addressed to the participants with a welcoming speech. Speakers complimented the desire of young people to voluntarily and freely support environmental programmes and actions of CAREC, through their participation to promote the success of the Central Asian Environmental Forum (CAEF) in Ashgabat this year.
The participants learned about CAREC activities in the region and in Turkmenistan, about the history of the organization, its role in solving environmental problems and the establishment of inter-country cooperation in implementation of projects in Turkmenistan.
A member of CAREC Board of Governors, Mr. Ovliyaguly Gurbanov shared his experiences of volunteering and working on reforestation and donation of grown seedlings to the population for further landings.
During the seminar, CAREC experts highlighted the role of volunteers in the organization and carrying out high-level forum, dealing with reputable guests and conference participants.
_____________________________
In conclusion, representatives of CAREC offered future volunteers, upon request, to be noted in a special exhibition area of the volunteers on CAEF by means of artwork that demonstrate the value of unpaid efforts of human in environmental protection.