Publication date: 18 September 2023
The first of the national meetings took place on 15 September to discuss the content of the regional statement on behalf of civil society and youth of Central Asian countries to be voiced at the UNFCCC COP28.
The meeting convened representatives of the public and youth of Kazakhstan. Consultation meetings are also planned for Kyrgyzstan, Tajikistan, Turkmenistan and Uzbekistan.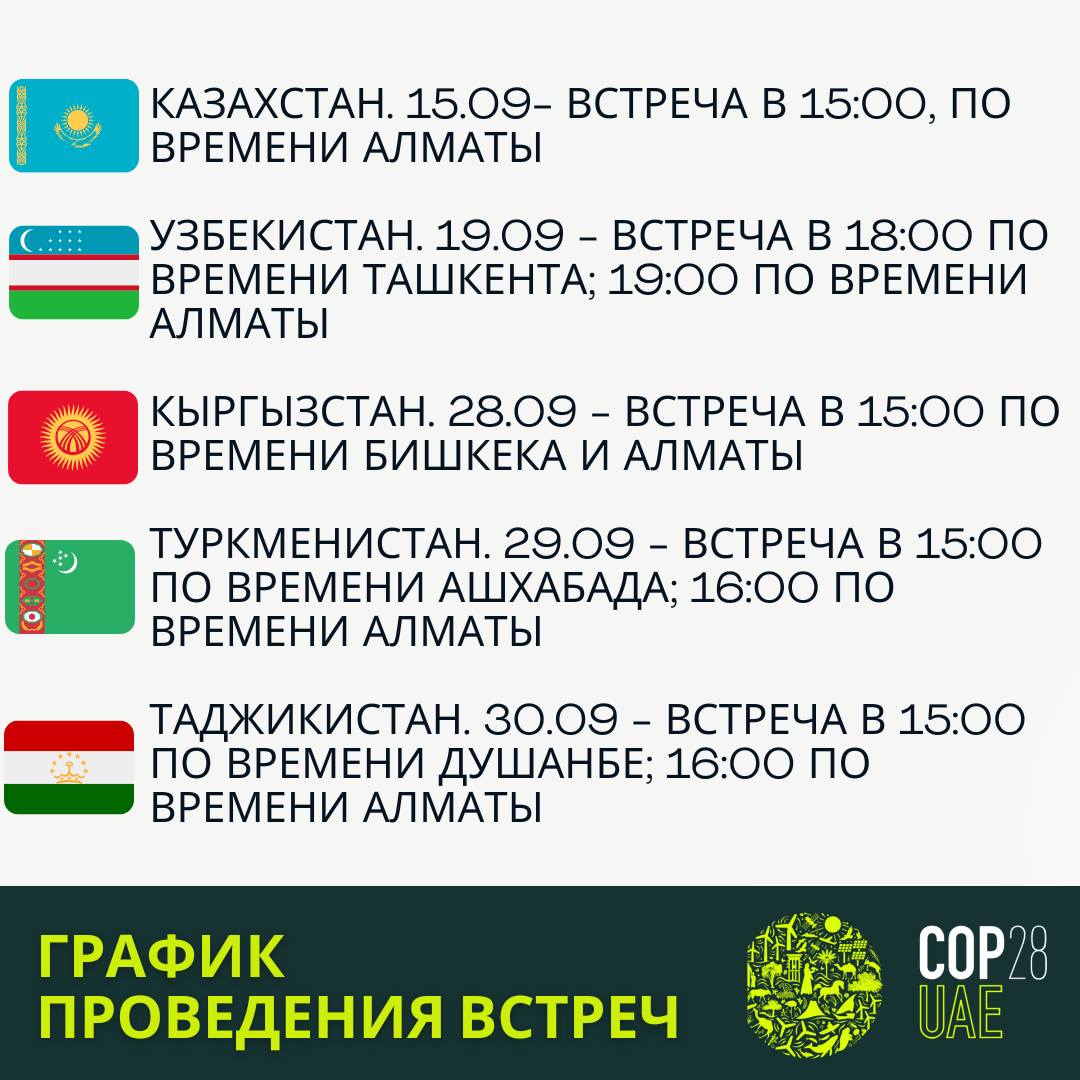 The consultation meetings were organized by the Climate Civil Society Network of Central Asia with the support of the Regional Environmental Centre for Central Asia (CAREC). They are open to all interested stakeholders. Additional information about the meetings is published on the Facebook page of the Public Organization "ECOFORUM". At the national meetings from 15 to 30 September 2023, proposals for the text of the regional statement from each Central Asian country will be discussed online.
At the first national meeting, it was noted that the priority negotiating issues of the UNFCCC COP28 include a discussion of accelerated movement towards a low-carbon world, clear financial decisions, the well-being of the population and the full participation of all parties, including NGOs and business (private oil and gas companies).
As noted by the Chairman of "ECOM" Svetlana Mogilyuk, the essence of the regional statement on behalf of the public of the Central Asian countries is not only an appeal to national governments, but also to the international community, so it is necessary to focus on the key issues that will be discussed at COP28 of the UNFCCC this year.
The meeting was organized within the framework of the project "Strengthening coordination and positioning of Central Asia in global climate processes" implemented by CAREC under GIZ support.