Publication date: 17 January 2017
Experts discuss a common approach to the identification of needs for climate services and expertise at the regional level
January 17-18, 2017, the head office of CAREC hosted a meeting with national experts from Central Asian countries and international consultants on climate change issues in the framework of Climate Adaption and Mitigation Programme for Aral Sea Basin (CAMP4ASB).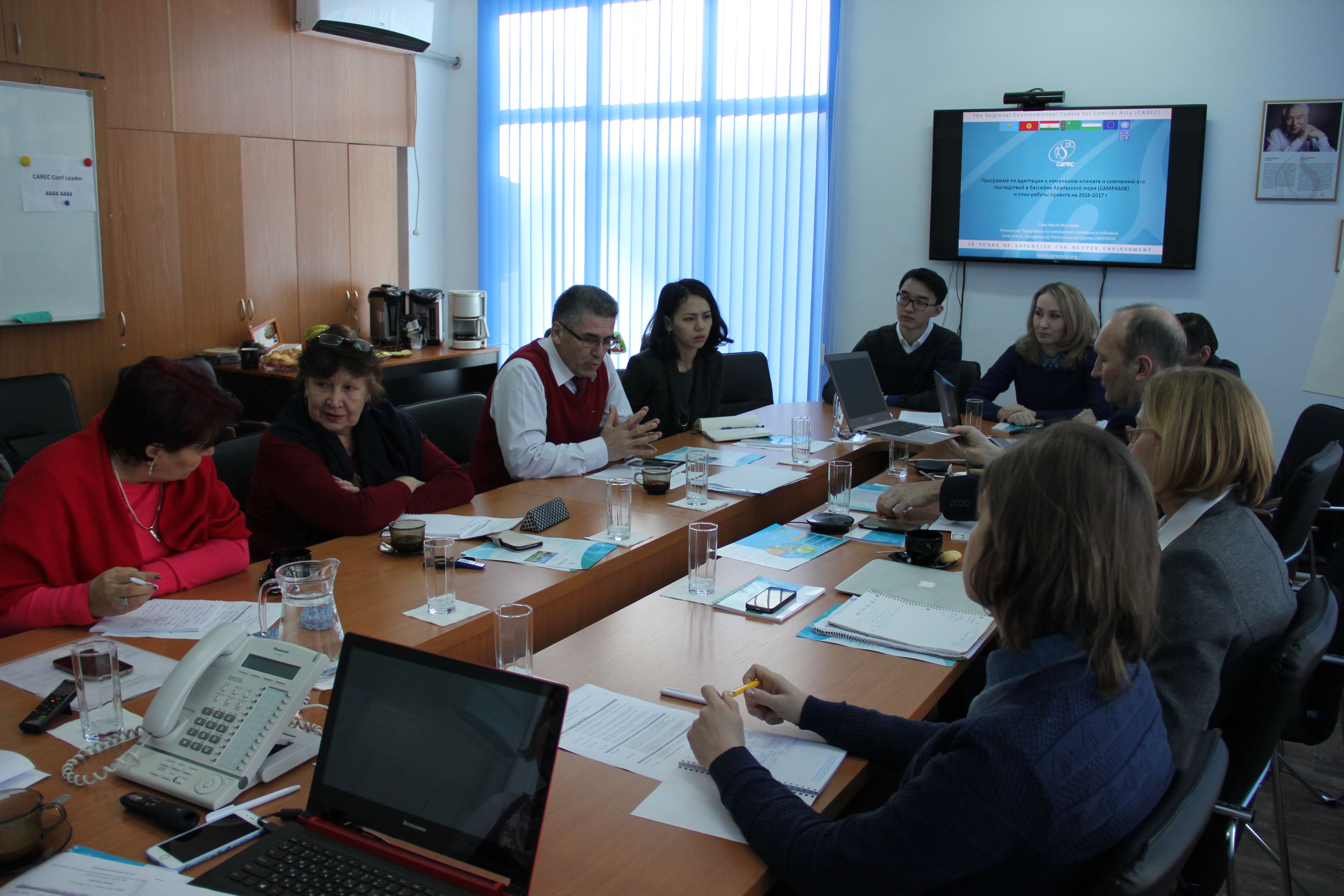 ______________________
The aim of the meeting is to define a common approach for the implementation of tasks related to the determination of requirements for climate services and knowledge at the regional level.
The best international practices and techniques in the implementation of similar works (creation of Web platforms, evaluation of climate knowledge), the vision of national and international experts, mechanisms and approaches to get the best data, as well as other issues are discussed at the meeting.
The work plans of individual experts and expected results will be formed by the end of the meeting.
CAMP4ASB aims to enhance regionally coordinated access to improve climate change knowledge services for key stakeholders (e.g., policy makers, communities, and civil society) in participating Central Asian countries as well as to increased investments and capacity building that, combined, will address climate changes common to these countries.

Please learn more about CAMP4ASB here.