Publication date: 10 February 2017
Ecoquest: The Goethe-Institut and CAREC implement application for the youth of Kazakhstan
The Goethe-Institut in close cooperation with CAREC developed an interactive software application "Urban Corners" for raising awareness of the younger generation of Astana (Kazakhstan) on issues related to renewable energy, energy efficiency and climate change adaption and mitigation.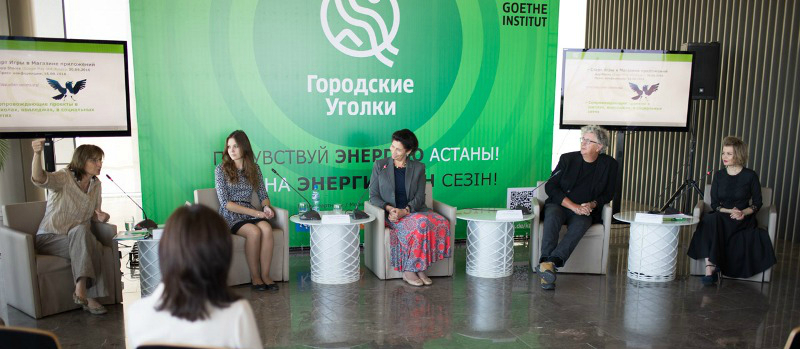 The software app addresses the energy situation in Astana via an IOS and Android based gaming app thus requiring the interaction of the players by inviting them to visit certain locations. Through an interactive map players will be looking for "lost" magic crystals across the city. The locations provide positive examples of energy management in Astana.
It is expected that the application will be available for gadget users at the end of September. The mobile application can be used in 4 languages: Kazakh, Russian, German and English.
Illustrations for the app are developed and produced by Nicolas Journoud
___________________________________
CAREC and the Goethe-Institut plan to jointly implement this app, cooperating with educational institutions throughout Kazakhstan, the EXPO Committee and relevant civil society entities.
The project is supported by the Akimat of Astana, National Company Astana EXPO-2017, Astana LRT and many other Kazakhstan and foreign organizations.