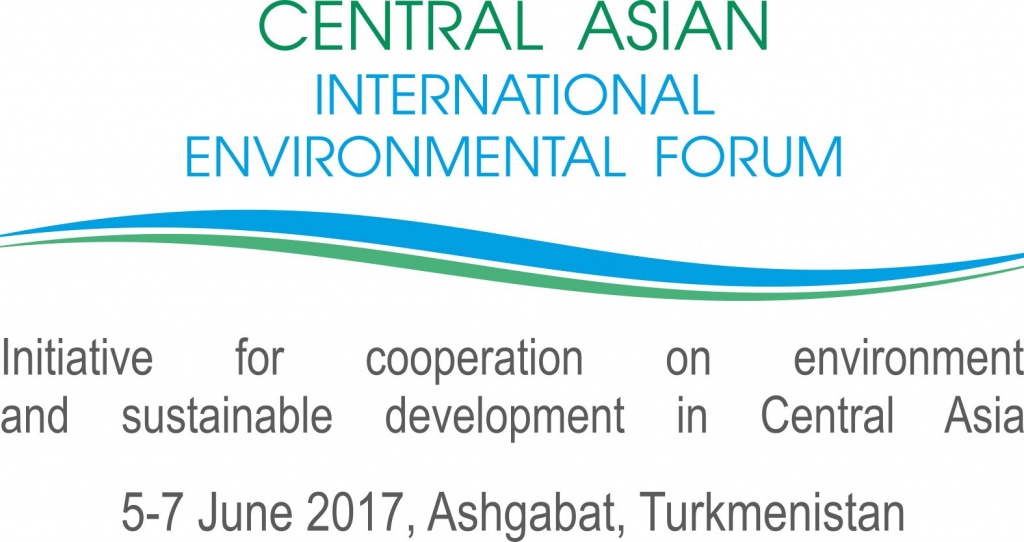 June 5-7, 2017, Ashgabat hosts the Central Asian Environmental Forum titled "Climate Change and Water Cooperation in the context of Sustainable Development in Central Asia".
The forum is organized by the State Committee for Environmental Protection and Land Resources of Turkmenistan and the Regional Environmental Centre for Central Asia.
It lasts three days during which the participants will discuss the challenges and opportunities for cooperation in the field of water resources management, climate change, ways to harmonize the legal framework on environmental issues.
Participants: government officials from the Central Asian countries, representatives of diplomatic missions, regional and international organizations, multilateral development banks, business, and academia.
____________
Please, see the detailed programme here.
____________
The Regional Environmental Centre for Central Asia was founded by the governments of the five Central Asian countries, namely Kazakhstan, Kyrgyzstan, Tajikistan, Turkmenistan and Uzbekistan, and the European Union and UNDP. Since 2001, CAREC has evolved as a regional platform of advancing environmental collaboration in the region. Thematic areas of work: climate change, water resources, public health in the context of the environment, education for sustainable development, environmental management. To date the project portfolio of CAREC is more than 50 million US dollars.
The organization is widely represented on main environmental platforms around the world, which allows to attract more attention to cooperation in the region. However, this process always assumes different formats. In order to consolidate disparate and duplicative efforts, there is a need to support a sustainable regional dialogue platform, which is the Central Asian International Environmental Forum, where experts discuss complex issues and develop joint actions to address them.
This flagship initiative is a result of the international conference held in 2016, in Kazakhstan. Annually the forum is held in turn in the capitals of the countries of Central Asia. This year the host country is Turkmenistan.
The event is supported by the governments of Central Asian countries.
________________
For further information, please contact Mr. Shakhboz Akhmedov, Manager of CAREC Knowledge, Projects and Resource Management Unit: shakhmedov@carececo.org, +7 (727) 265 4333; 265 4334 (ext. 106)
And also, please follow the updates on CAREC official pages on Facebook and Twitter.