Publication date: 15 April 2018
ALMATY. On 13-14 April, representatives of the academic community and practitioners from Pakistan and Afghanistan met at the head office of the Regional Environmental Centre for Central Asia (CAREC). The parties discussed possible ways of cooperation and mutually beneficial partnership in the basin of the transboundary river Kabul, which flows through Afghanistan and Pakistan, and plays an important role for both countries.
The event was held within the project "Understanding our Joint Water-Climate Change Challenge and Exploring Policy Options for Cooperation on the Kabul River Basin." This three-year comprehensive research initiative (2016-2019) is implemented by policy think tank LEAD Pakistan as part USAID's Partnership for Enhanced Engagement in Research (PEER) program.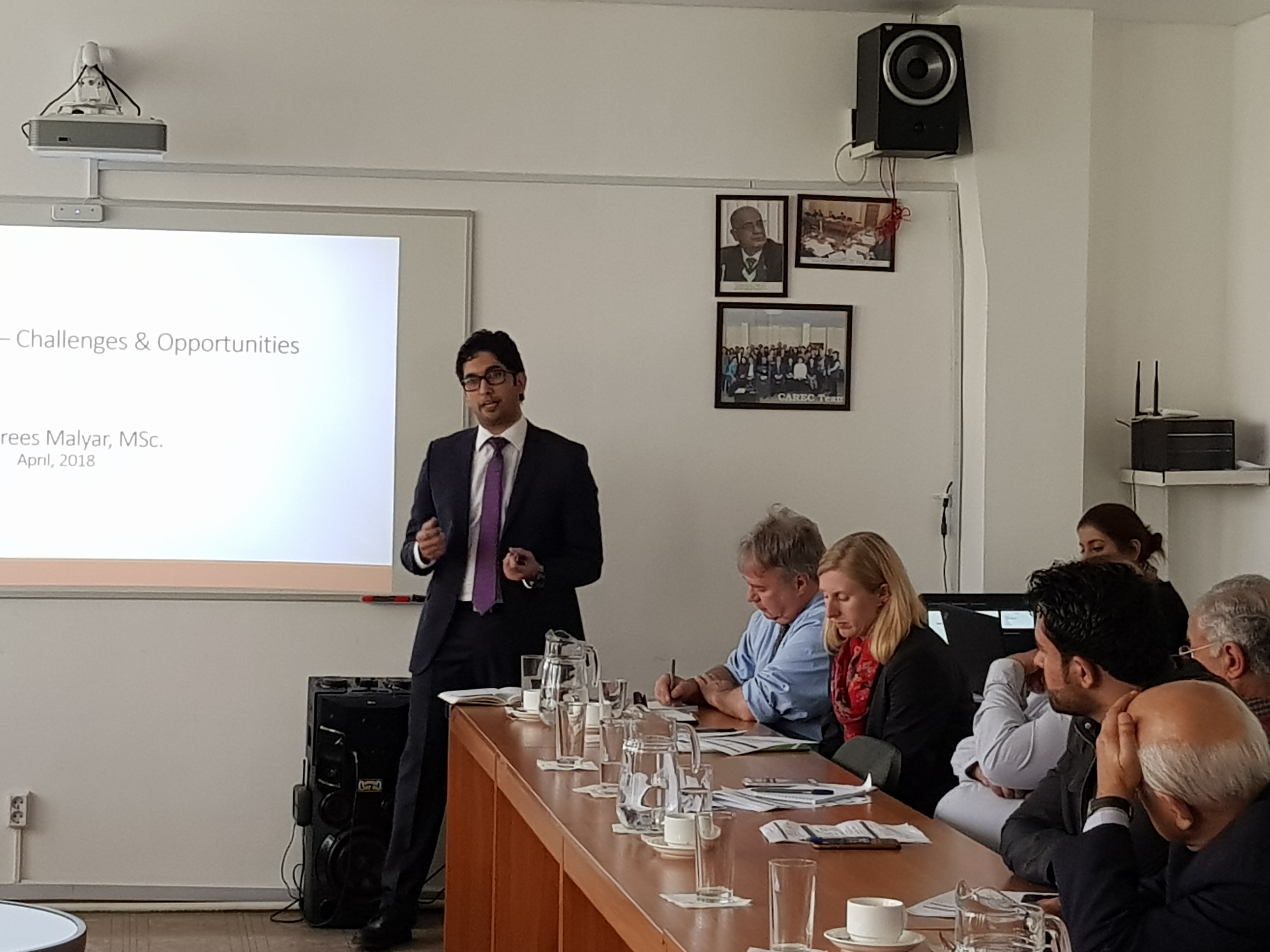 The project is aimed at promoting cooperation and an integrated approach for the development of the basin. It will not only explore scientific approaches to the study of the tributaries of the Kabul River basin and the effects of climate change for use in politics but will also promote cooperation between the two countries. Using scientific data, the project will ensure the involvement of stakeholders from Pakistan and Afghanistan through a series of consultations, negotiations and political dialogues between countries.
At the meeting, experts listed challenges identified by the study: lack of data and technical expertise, the ineffectiveness of institutional tools, lack of transparency, low public awareness and financial limitations. Countries also will have to overcome the lack of trust between each other. The participants agreed that the political will of Afghanistan and Pakistan is the first step towards overcoming these challenges. Besides, cooperation with international organisations opens great opportunities.
It is also worth noting that the meeting point wasn't chosen by chance. CAREC has many years of positive experience in the development of water diplomacy and the introduction of Integrated Water Resources Management. CAREC specialists reported on current and completed projects and presented a study "The cost of inaction," according to which the annual losses from insufficient cooperation in Central Asia can reach up to 4.5 billion US dollars (read the study).
The representatives of Afghanistan and Pakistan agreed that the absence of an agreement on the use of the waters of the Kabul River basin is also not profitable for either side. However, as the participants noted, to move forward and strengthen cooperation, the parties need a platform for dialogue. Taking into account the accumulated knowledge and established contacts, it can be safely said that CAREC could become such a platform. Moreover, there is already a branch of the centre in Afghanistan.