11.12.2018
Dear readers,
We are pleased to present you the report on the 9th Central Asian Leadership Programme on Environment for Sustainable Development (CALP) held on September 17-23, 2018 in Almaty. This report contains summary and key conclusions of the CALP sessions.
The 9th CALP introduced several innovations and innovative approaches. It was innovative in terms of employing online registration system allowing for collection of applications and remote selection of candidates by committee members across 5 CA countries plus Afghanistan. Furthermore, a web application for smartphones and laptops has been developed on the basis of CALP platform, which helped to considerably reduce paper usage.
From 2010 to 2018, CAREC successfully conducted nine CALPs in cooperation with partners. To date, 247 representatives of Central Asian countries and Afghanistan have graduated from the CALP programme.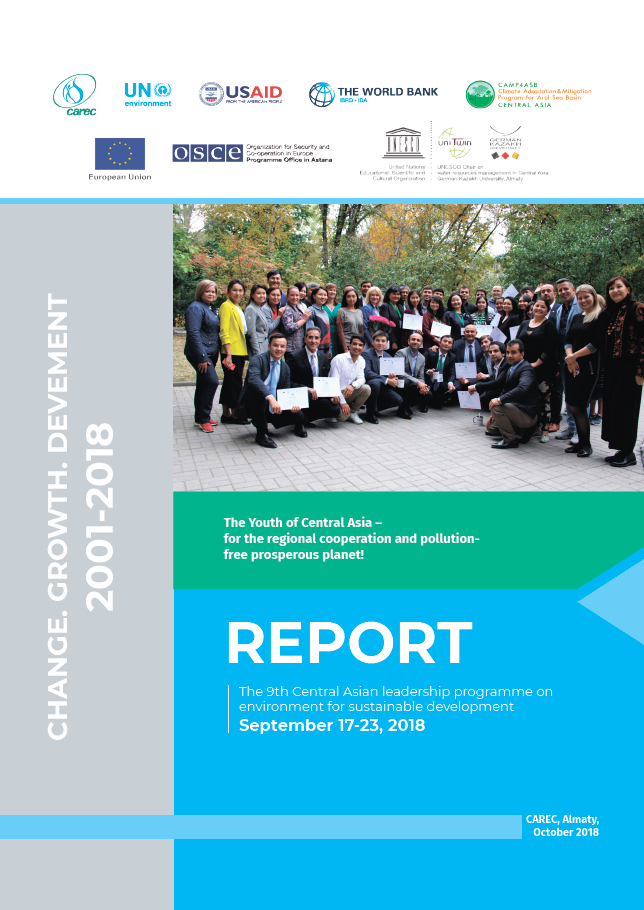 Download PDF