Publication date: 26 October 2018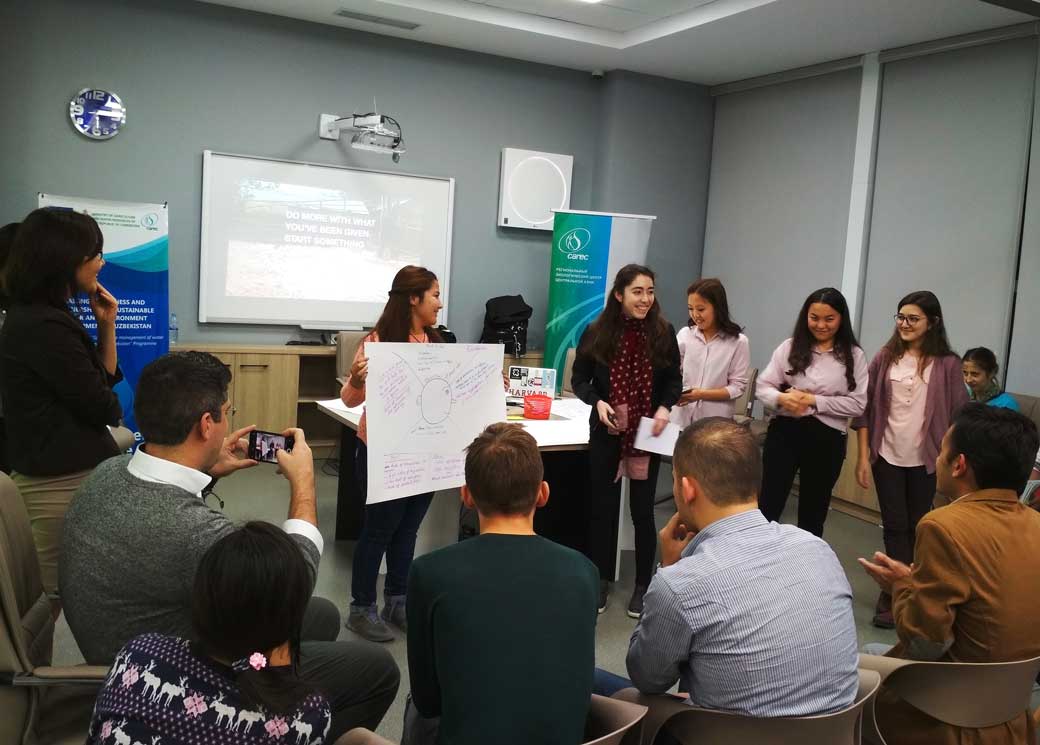 October 24, Tashkent. A workshop on MakerSpace for talented youth and students was organized in CAREC-TIIAME Innovations and Scientific Research Cluster in cooperation with Brand.uz company. The workshop was hosted by a guest lecturer from the USA -– Mr. Philip Harding, Co-Founder of IMPACTJUNKIE.
The main aim of the event was to present the participants successful experience of start-ups initiatives, development of innovations and technologies which can change the world to the better.
Welcoming notes were given by Vice-rector of TIIAME Mr. Tokhir Sultanov, Director of CAREC Branch in Uzbekistan Ms. Shakhnoza Umarova and expert of Brand.uz Ms. Saida Yusupova. Among the participants were school children, students of various universities and colleges, as well as guests from Kazakhstan.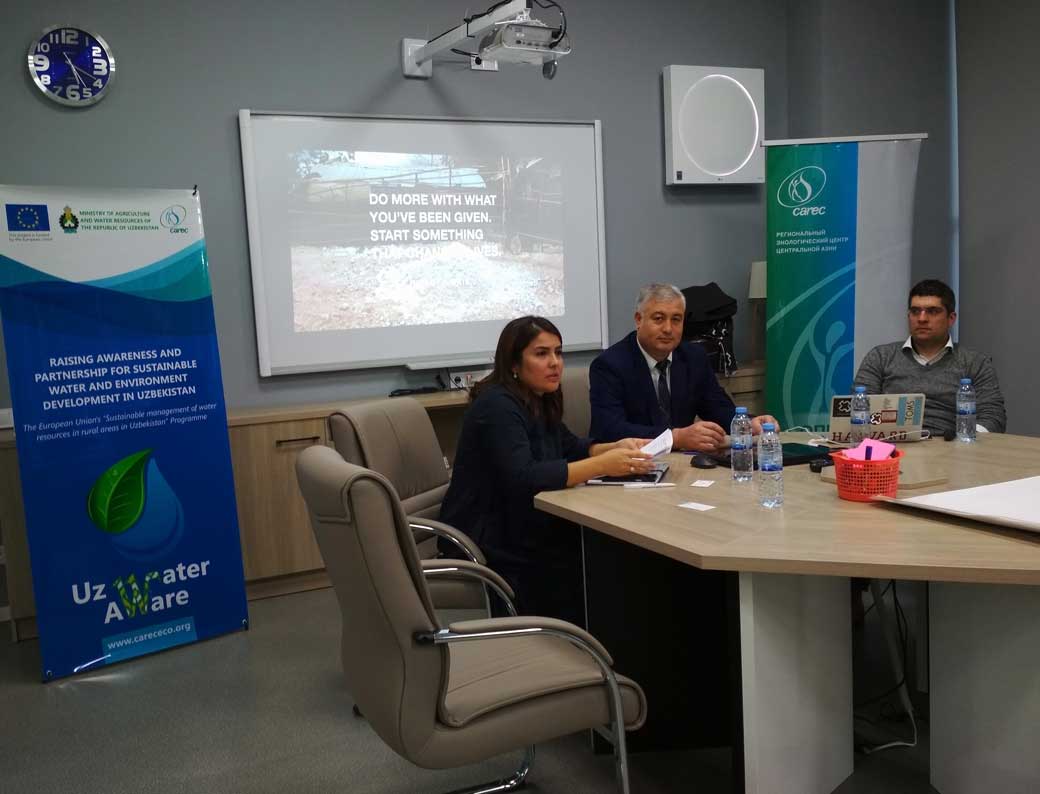 During presentation, Mr. Harding, one of the founders of Harvard Innovation Lab, shared his personal experience and practice within IMPACTJUNKIE project on encouraging people to invest in and to create necessary solutions to existing issues in the society of a country. Philip also told about such world platform as MakerSpace, a collaborative work space for making, learning to use materials, exploring and sharing as well as developing creative projects. The participants learned about exact samples from different countries, as well as they were offered to participate in such platform in Uzbekistan.
"If you are here today, then you definitely know that there is something you should do in this world for the better. I am here to encourage you and offer our motto 'Love people. Go Places. Change lives'. Think about those problems around people of your city, village, district. What is their journey? What are they thinking about? Then think more about solutions which are usually very simple," Philip Harding motivated the participants.
After presentation, he offered everybody to make four teams for analyzing an imaginary character and creating the "empathy mapping". Young participants and students with knowledge in various spheres, with different points of view and opinion united for the practical task on defining the existing problem: what the character think and feels. What does he/she hear, see? Or say and do? What is the pain and gain? This exercise facilitates developing of critical thinking about problems and solutions, improving analysis of people in different situations and ways out.
"Such practice of mixing students from a number of universities and of different age is very interesting. Sometimes, the difference in points of view and thinking helps find necessary and simple solution of a problem during discussions. We are glad that participants were very active and hope that it will be useful for them in the future," noted Saida Yusupova.
Young students also had a chance to share their thoughts on what motivates them and to tell what they have already done to improve existing problems.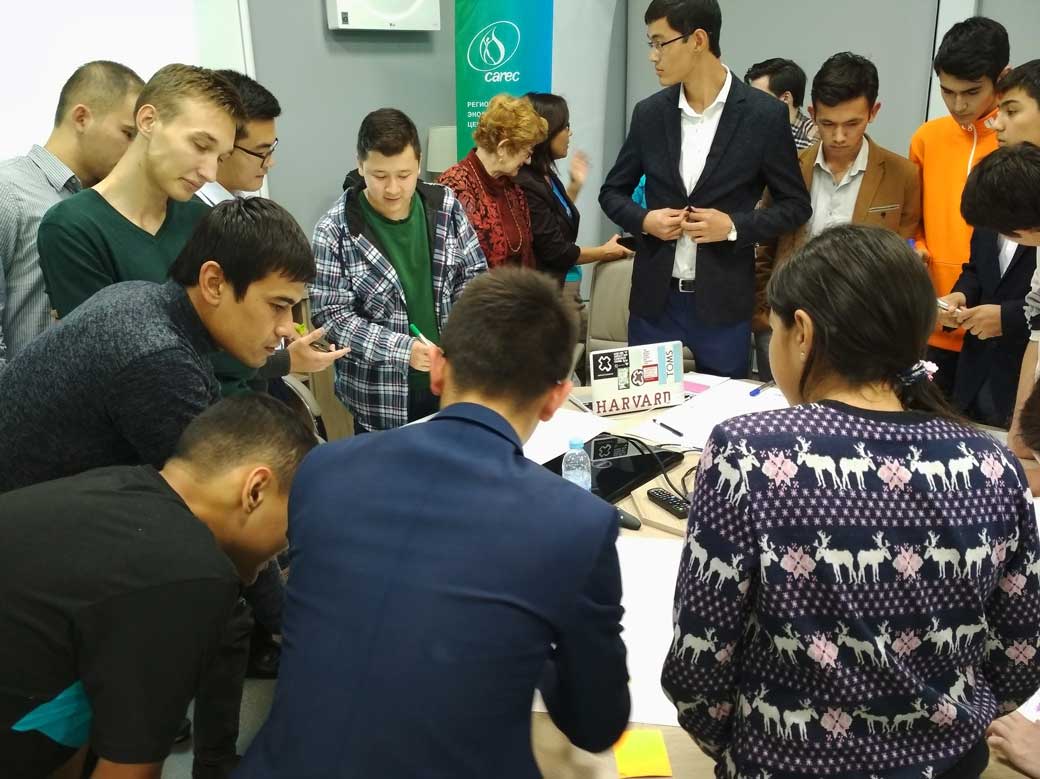 "I am very glad that I was involved in a very interesting workshop with international expert. It is very useful to learn that some difficult problems have very simple solutions. I will definitely participate more in such initiatives," shared Kaplanbek Reytov, TIIAME student.
At the end of the event, Brand.uz team, which held a training for water and environmental NGOs this winter within UzWaterAware project, mentioned further plans on cooperation with students, including joint initiatives with the Innovations and Scientific Research Cluster within CAREC projects, where the students can take a very active part. Emphasizing common aims at integration of business with innovations, technologies and solutions of problems, Philip Harding is to come back to the Cluster for further discussion of cooperation.