Publication date: 23 December 2016
Experts met in Almaty to discuss environmental governance and sustainable development
December 21-22, 2016, Almaty hosted the Central Asian Sub-Regional Meeting on Environmental Governance. This meeting was organized by the United Nations Environment Programme (UNEP) and brought governmental and non-governmental structures from Kazakhstan, Kyrgyz Republic, Tajikistan, Turkmenistan and Uzbekistan, as well as UN, international and regional and public sector organizations.
____________________
The meeting aimed to strengthen the engagement of the sub-region in coordinating sustainable development and environmental governance processes on different levels and embedding these into the national planning and management frameworks.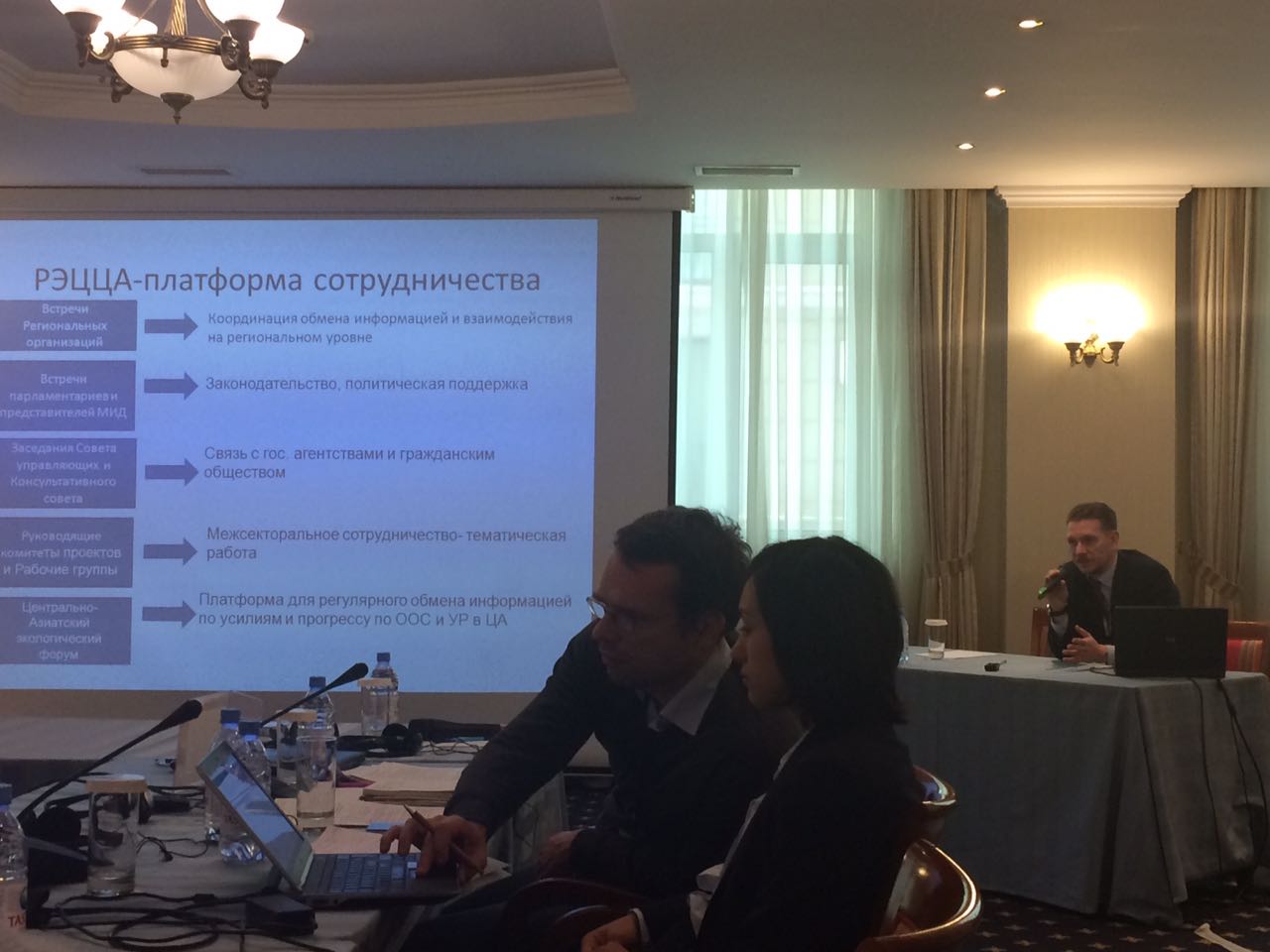 Specific meeting objectives included:
§ Briefing on related development towards advancing environmental dimension of SDGs for the implementation of the 2030 Agenda for Sustainable Development
§ Reflecting on global and regional environmental processes
§ Presenting and discussing related activities and initiatives
§ Identifying Central Asia's priority areas, coordination lines and required actions in terms of environmental governance on different levels
§ Outlining broad road map for future collaboration and establishing partnerships among different regional, sub-regional stakeholders and countries working in the environmental and sustainable development area
With the recent adoption of Sustainable Development Goals and in a combination with ongoing environmental governance processes, there is a great need in aligning environmental agendas on different levels and adequately responding to emerging challenges and issues.
On behalf of CAREC, Ms. Saltanat Zhakenova - Environmental Management Programme Specialist, presented the organization's role and approach for SDGs mainstreaming on regional level, their regionalization and place of SDGs in Environmental Performance reviews, as well as Batumi Initiatives of the Environment for Europe Process, respectful national obligations and ways forward. Moreover, Mr. Shakhboz Akhmedov - Manager of Knowledge, Projects and Resource Management Unit, and Mr. Alexey Kobzev - Leading Knowledge Management Specialist, presented different regional dialogue platforms of CAREC and Knowledge Management Initiatives for better regional collaboration and information exchange in Central Asia. On the second meeting day, Ms. Ludmilla Kiktenko - Manager of Environmental Management Programme, presented CAREC megaprojects such as on Smart Waters, CAWECOOP, CAMP4ASB and a new starting NEXUS Dialogues in Central Asia.
____________________
This Central Asian Sub-Regional Meeting provided an opportunity for Central Asian countries to review the processes on different levels), prepare and coordinate their positions on the sub-regional level and reflect it accordingly in the national planning and policies.