Publication date: 08 December 2016
Turkmenistan will head the International Fund for Saving the Aral Sea
November 30 – December 1, 2016, Ashgabat hosted the meeting on preparation of Turkmen presidency of the International Fund for Saving the Aral Sea (IFAS). The Ministry of Foreign Affairs and the Ministry of Agriculture and Water Resources of Turkmenistan organized the event with the support of German agency for international development cooperation (GIZ).
__________________________________________
The working meeting was also attended by representatives of the UN, the World Bank, the European Union, the Swiss Agency for Development and Cooperation and CAREC.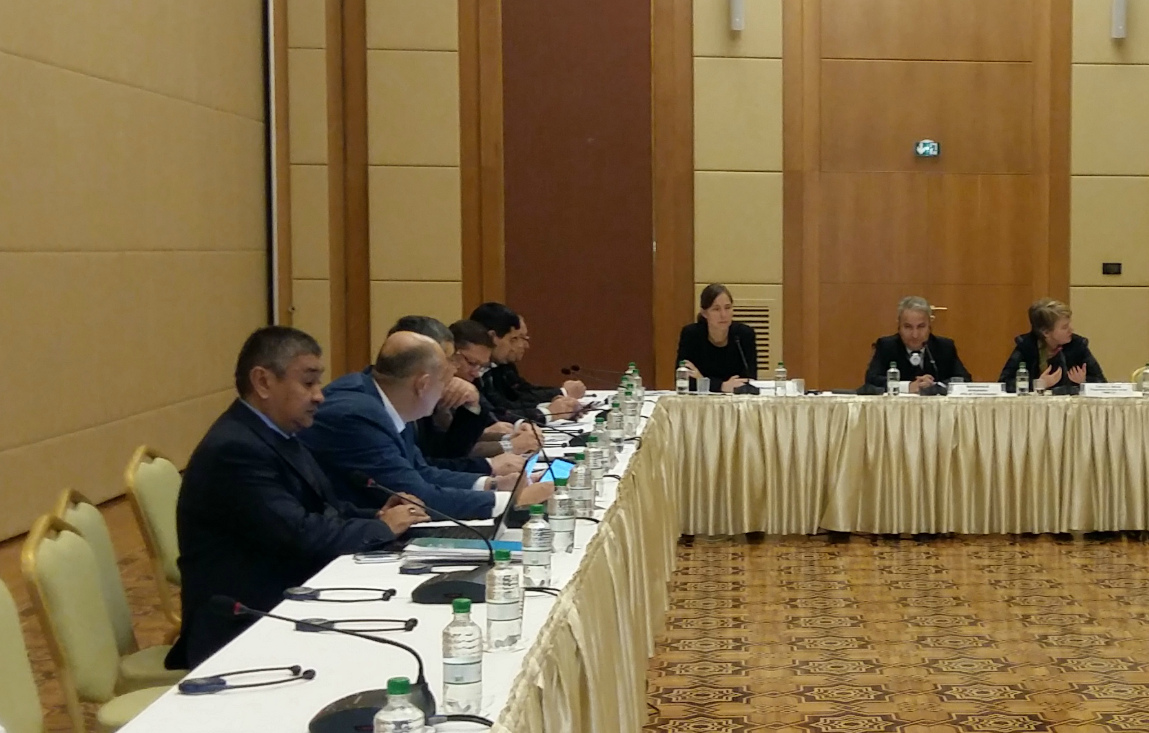 In the framework of the event, Dr. Iskandar Abdullaev, Executive Director of CAREC, talked about potential ways to facilitate the work of IFAS. In particular, it was proposed to strengthen regional coordination through meetings of regional organizations, cooperation with parliamentarians, work at the Environmental Forum of Central Asia as a platform for regular exchanges of efforts and progress on sustainable development of Central Asian countries.
In addition, there were a notion of possible partnership through current CAREC projects: Climate Adaptation and Mitigation Program for Aral Sea Basin (CAMP4ASB) and The Federal Foreign Office of German agency for international development cooperation (AA-GIZ).
During the discussion, the confidence that Turkmenistan will become a platform in the implementation of the common efforts of Central Asian countries in the further development of regional water and environmental cooperation was expressed. Following the meeting, the representative of the Turkmen Foreign Ministry noted that the new initiative of CAREC in Turkmenistan is of great interest and in the spirit of regional cooperation.
Background:
• IFAS was founded in the nineties aimed to save the Aral Sea and improve the ecological situation in the Aral Sea area programmes.
• On December 2008, IFAS has become an observer in the UN General Assembly.