Publication date: 20 September 2017
CALP brings new perspectives of water coope

ration:
Afghanistan
Water issues are in the center of the Central Asian Leadership Program (CALP) which was held in Almaty for the eighth time. Being CAREC's flagship initiative, this annual program aims to develop and maintain cross-cultural activities for the young leaders from all over Central Asia and Afghanistan. Climate change, sustainable development, 'green economy', water issues were some of the topics discussed here these days.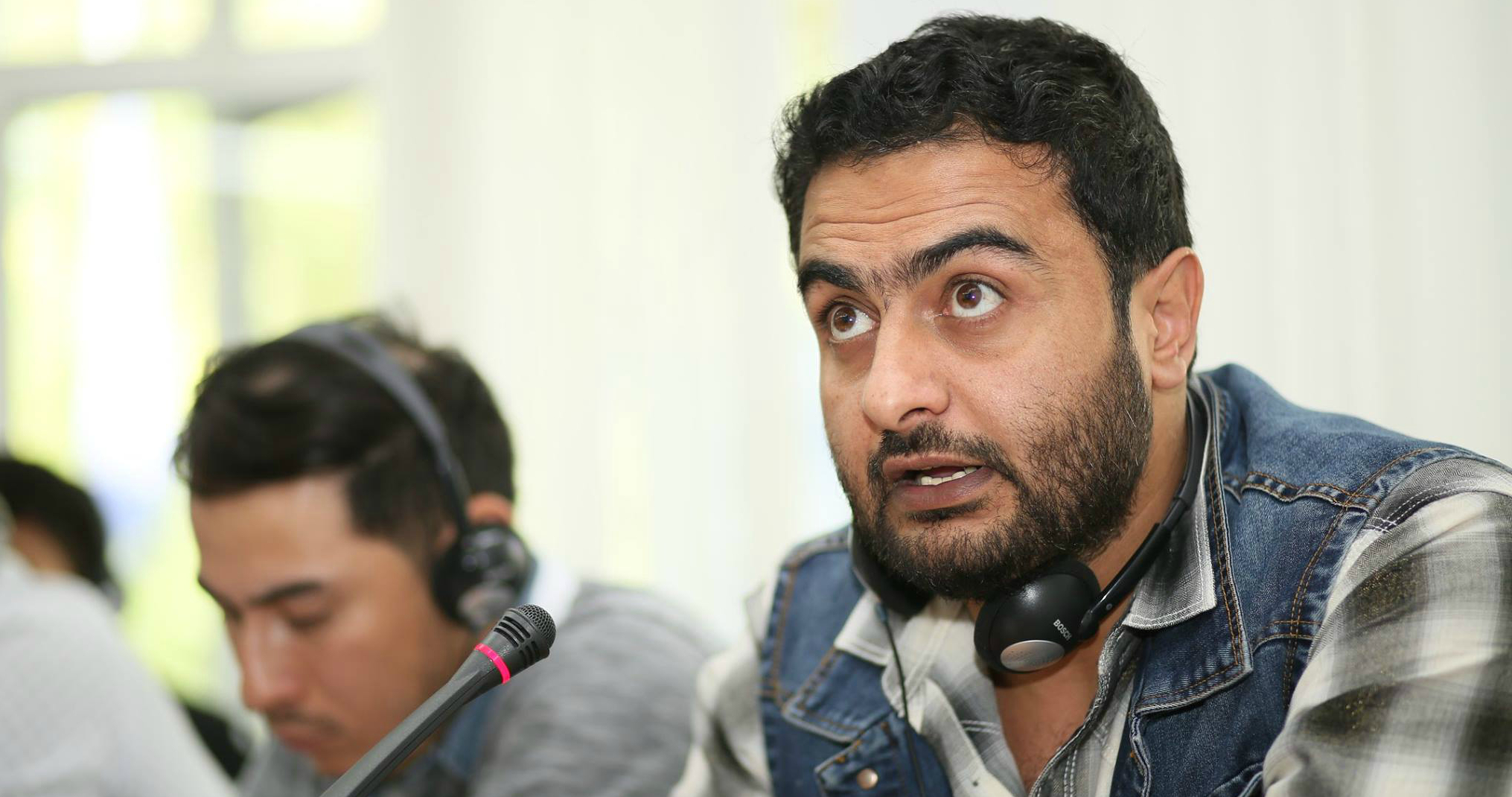 Ahmad Wais Basiri, Technical Advisor to the Ministry of Energy and Water of Afghanistan is one of the participants who joined the program this year. Having more than 14 years of professional experience, he is very much interested in integrated water resources management as the most well–structured and valuable practice in water sector.
As he points out, CALP is an important platform to allow sharing learning experiences of other countries and strengthening cooperation in water sector. Ahmad Wais Basiri, continues reflecting on his participation in CALP: "I am very much impressed and glad to be part of this leadership program, which will help me in achieving my aspirations. I am dreaming that one day integrated water resources management will be fully adopted and implemented in my country. My participation in CALP allowed me to build a network for future cooperation on the issues of integrated water resources management in the region".

Another participant, Idrees Maliyar, a professional in transboundary water management and CALP's alumnus, says that CALP greatly contributes to improving water cooperation. He adds: "CALP allows creating a network of professionals with whom to work in the future and provides an excellent opportunity to be exposed to new ideas, organizations and professionals. I wish all countries in the region are able to get together to discuss and solve their transboundary water issues".

Transboundary water management and the need for regional cooperation were also in the center of another presentation by Dr. Iskandar Abdullaev, Executive Director of CAREC. He emphasized that water agreements in the region are in great need for improvement and update. He also added that most waters in Central Asia are transboundary, which makes all countries in the region interdependent.
It is hoped therefore that programs such as CALP will serve the basis for strengthening water cooperation, and allow Central Asian countries and Afghanistan to effectively address transboundary and other water issues in the future.