Publication date: 31 August 2017
SIWI: Stephen McCaffrey, trailblazer in international water law, receives 2017 Stockholm Water Prize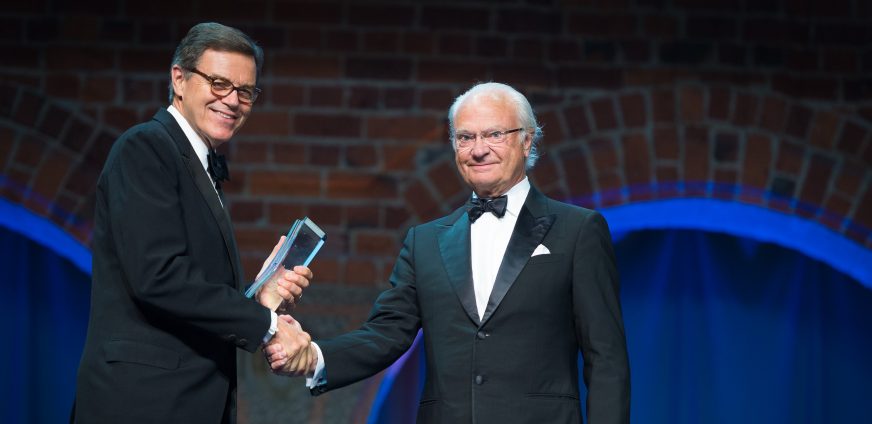 Professor received the 2017 Stockholm Water Prize on Wednesday, for his unparalleled contribution to the evolution and progressive realization of international water law. The prize was presented to Stephen McCaffrey by H.M. Carl XVI Gustaf, King of Sweden.
Stephen McCaffrey, Distinguished Professor of Law at the University of the Pacific, McGeorge School of Law, in Sacramento, California, is the single most respected authority on International Water Law. His work continues to influence scholars, legal practitioners and policy-makers and contribute to the sustainable and peaceful management of shared waters. He has guided, often multi-year negotiation processes among riparian countries with respect to transboundary water law, for example, on the Nile, Mekong, and Ganges, some with numerous countries involved.
In earlier writings, Professor McCaffrey articulated the human right to water which was later recognized by the UN General Embassy as a right in 2010. Additionally, he has provided critical insights, linking water law to policy, conflict resolution, benefit sharing, and environmental protection over the years.
photo: SIWI press-service