Publication date: 24 February 2022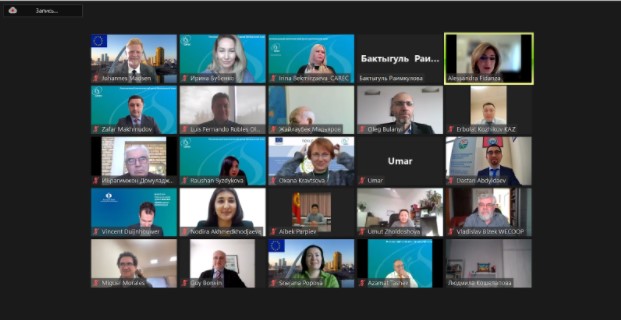 On February 24, 2022, Regional Environmental Center for Central Asia (CAREC) held the online meeting dedicated to the Paris Agreement Art. 6 cooperative approaches. To promote the knowledge of these new possibilities, CAREC is undertaking a series of activities to facilitate the dialogue among parties and stimulate new cooperation opportunities.
This first event focused on the facilitation of the discussion in Central Asia on cooperation opportunities under the recent Paris rulebook and presentation of the Central Asian 2022 activities to prepare regional participation in COP27.
At the COP26, Parties adopted the "Glasgow Climate Pact", which outlines the implementation guidelines of the Paris Agreement and makes it operative by laying out the tools and processes to enable its full, fair, and effective implementation.
The Paris Agreement recognizes the possibility of voluntary cooperation among Parties to allow for higher ambition. The Article 6 represents the future of a bilateral and multilateral cooperation, which aims at addressing climate change and sustainable development locally and globally.
Large investments of bilateral, multilateral donors and private investors could help strengthen climate resilience of local communities and tap into great decarbonization potential of the Central Asian economies. Investing in Central Asia will be favorable thanks to the recent establishment of the regional transparency hub under the Initiative on Climate Action Transparency (ICAT).
Given the unfolding impact of the climate change on Central Asian region, including melting of glaciers and reduced water availability for agriculture, energy, industry, environment and human wellbeing, close cooperation between key stakeholders and development partners could enable a productive dialogue, exchange of professional experience, and effective partnerships for coordinated development assistance.
In this online roundtable, speakers illustrated the potential unleashed by the Paris rulebook, present evidence from cooperation case studies, and discussed with government representatives and IFIs ideas for implementing sound and profitable actions in the Central Asia.
The focus was on sharing practical experience based on insights and lessons learned from country experts and practitioners.
information about speakers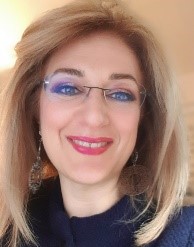 Alessandra Fidanza
International Climate Change Expert
Senior International Environmental Advisor, Alessandra Fidanza is interested and professionally involved in all aspects of sustainable development and climate change adaptation/mitigation, especially at the urban and territorial scale. She has an important professional experience in Central Asia.

A Chartered Architect and Urban Planner holding post-graduate specialisations in International Policies and Environmental Affairs, Environmental Assessment and Landscape Planning, she excels at Climate Change, Environmental Assessment (EIA/SEA), Sustainable Housing and Urban Planning.
She is a Member of the International Association for Impact Assessment and a Full National Member of the Italian National Association of Urban Planning (INU).
Ms Fidanza was a member of the UN-Habitat Panel of international experts who worked on elaborating the New Urban Agenda, presented in Quito during the Habitat3 Conference in 2016.
With a solid background in international (multilateral and bilateral) affairs, she has a deep understanding of climate policy and diplomacy.
She practised as a free-lance architect and planner for almost two decades, working on various urban plans and Strategic Environmental and Impact Assessments (EIA/SEA).
As a speaker, Ms Fidanza often takes part in scientific and cultural events on environmental issues.
Johannes Stenbaek Madsen
Head of Cooperation European Union (EU) Delegation to Kazakhstan in Nur-Sultan
Johannes Stenbæk Madsen – is Head of Cooperation at the European Union (EU) Delegation in Nur-Sultan, Kazakhstan. In this capacity he supervises the management of EU financial assistance to Kazakhstan, Turkmenistan and the Central Asia Region, including regional activities and co-funding of investment projects implemented in cooperation with the EIB and the EBRD.
Before joining the European Commission and the European External Action Service (EEAS) he worked as Team Leader at the European Court of Auditors (ECA), the independent EU institution responsible for auditing the European Commission and the EEAS.
Before joining ECA he worked as Senior Financial Management Specialist at the World Bank and before that for the SIGMA Programme at the OECD. At the World Bank and the OECD he was responsible for assessments and managed technical assistance projects on Public Financial Management in Europe and Central Asia.
During his time at ECA he led a number of high profile performance audits, including of EU development assistance to countries in Sub-Saharan Africa, the Turkish Cypriot Community and EU Direct Financial Support to the Palestinian Authority.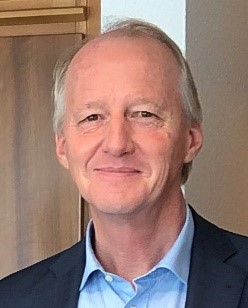 Dr. Henning Wuester
Director of the Initiative for Climate Action Transparency (ICAT)
Dr. Wuester leads ICAT and directs its day-to-day work based on the Initiative's strategic plan. He manages ICAT's secretariat and acts as the public face of the Initiative.
Dr. Wuester comes with a rich and longstanding experience in climate change and sustainable development. Prior to joining ICAT, he worked in the International Renewable Energy Agency (IRENA) overseeing the Agency's work on knowledge, policy, and finance. Previously, Dr. Wuester served the Green Climate Fund (GCF) as Senior Manager at the Interim Secretariat. He also worked in several positions within the United Nations system, as Special Adviser to the Executive Secretary of the UN Framework Convention on Climate Change (UNFCCC), and at the UN Economic Commission for Europe (UNECE) in several roles in the secretariat of the Convention on Transboundary Air Pollution.
Dr. Wuester holds a PhD in Economics from the University of Munich, where he started his career as assistant professor.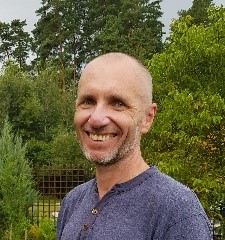 Oleg Bulanyi
Senior Programme Manager Initiative for Climate Action Transparency (ICAT)
Oleg is Senior Programme Manager and coordinates the development and implementation of ICAT's strategies and regional and country projects.
Oleg brings to ICAT more than 10 years of hands-on experience in climate finance, MRV, and carbon markets. Prior to ICAT, he managed climate finance accounting and reporting at the European Bank for Reconstruction and Development (EBRD). Previously Oleg developed the carbon markets regulatory framework at the UNFCCC secretariat and provided climate change consultancy services in Ukraine.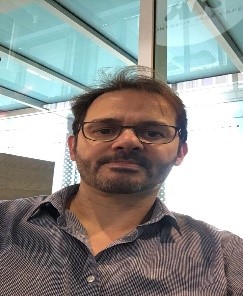 Tomas Marques
Programme Officer and Regional Sub-programme Coordinator
(for Science-Policy and for Air Quality) UNEP
Tomas Marques is Programme Officer and Regional Sub-programme Coordinator (for Science-Policy and for Air Quality) at UNEP's Europe Office where he works on integrated environmental assessment processes such as the Global Environment Outlook (GEO), on country projects promoting the implementation of Shared Environmental Information System (SEIS) principles of open access to data, and on assessment and capacity-building activities related to environmental statistics and the SDGs, air pollution and air quality monitoring and management.
Based in Geneva, Switzerland, the main geographical foci of his current work at country level include Central Asian and Western Balkan countries but he is also involved in several regional-level processes related to environmental monitoring and data, environmental statistics and assessments, and air pollution. Before joining UNEP's Europe Office Tomas Marques worked as Economic Affairs Officer in the Secretariat of the UNEP-hosted International Resource Panel (IRP) where he was responsible for coordinating IRP assessment work streams on sustainable management of metal resources, material flow analysis, integrated scenario analysis, and the circular economy. During the last 10 years he also worked on UNEP programmes and initiatives related to cleaner and safer production, resource efficiency and sustainable consumption and production (SCP), industrial risk reduction and emergency preparedness, and sustainable management of natural resources. An industrial engineer by training, before joining UNEP in 2007 Tomas worked for 8 years in several environmental impact assessment studies, environmental audits and other environmental-related projects in a variety of sectors in Portugal including in the construction sector, transport sector (airport, road, light railway and high-speed railway infrastructure projects), and industry.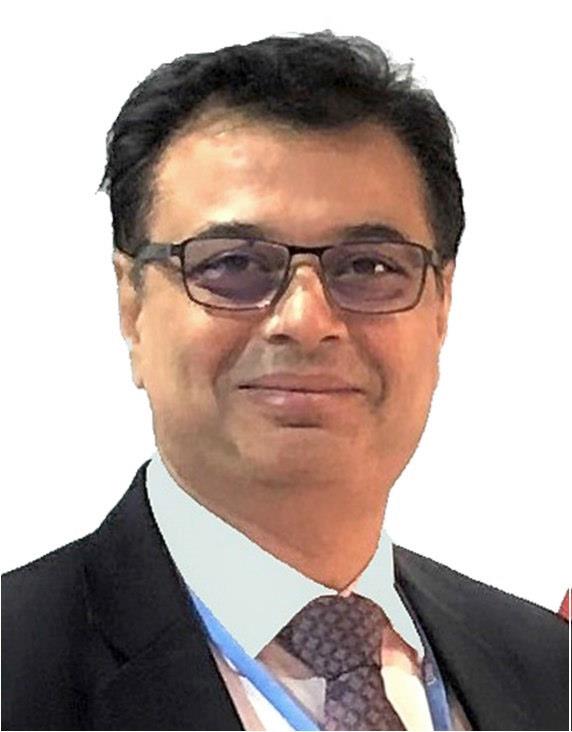 Virender Kumar Duggal
Principal Climate Change Specialist Asian Development Bank
Mr. Virender Kumar Duggal leads ADB's work to support its developing member countries (DMC) use carbon pricing instruments as part of their broader climate policy architecture to achieve their nationally determined contributions (NDCs) and contribute to meeting the Paris
Agreement goals. In this role, he spearheads ADB's trust funds that mobilize carbon finance to incentivize investments in low carbon technologies through bilateral and international carbon markets. He also oversees ADB's work on providing technical and capacity building support to enhance DMCs' ability to develop and take advantage of domestic, bilateral, and international carbon markets, and, where applicable, integrated markets to scale up their efforts in achieving their NDC targets and raising ambition over time.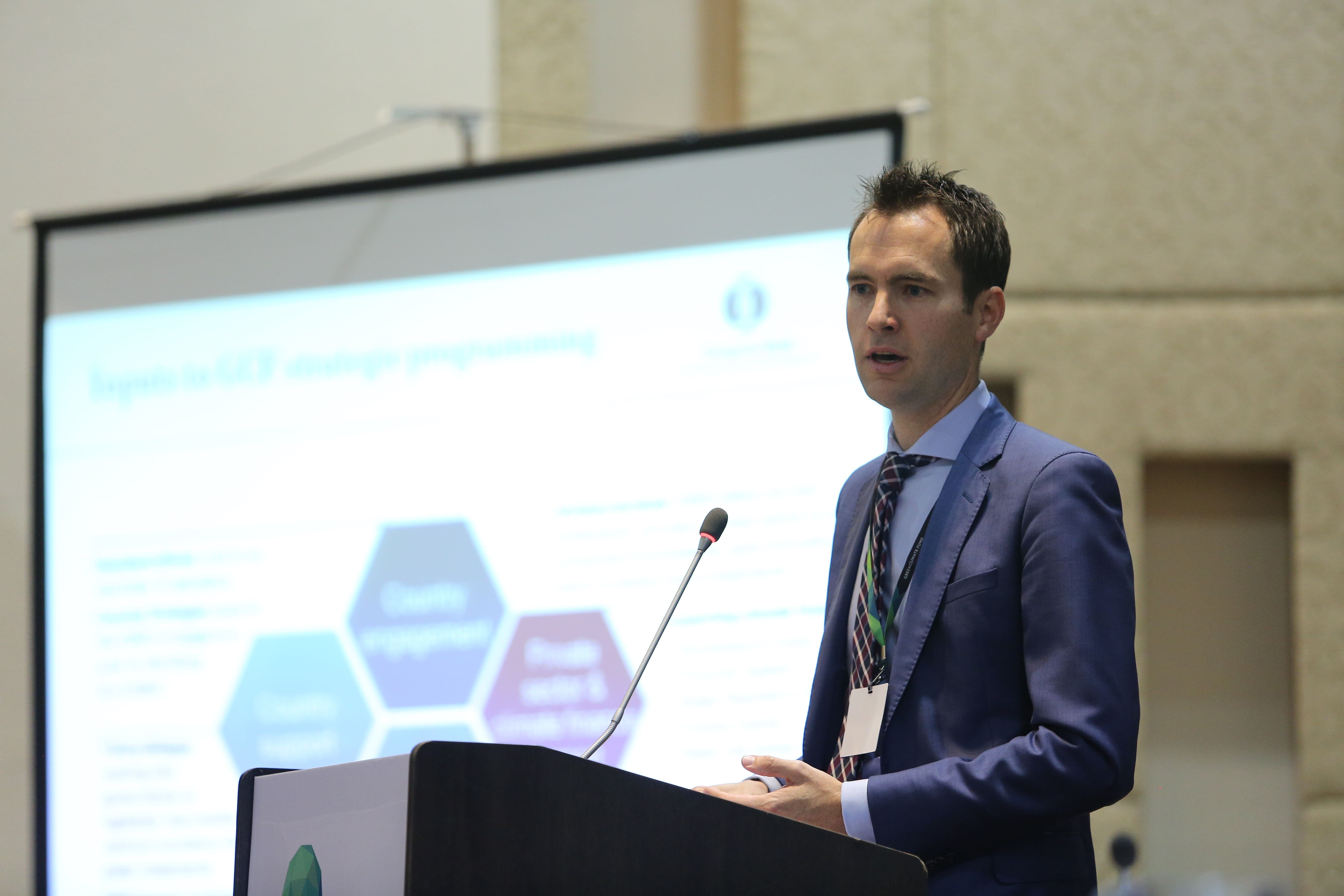 Vincent Duijnhouwer
Associate Director, Lead GET Country Engagement European Bank for Reconstruction and Development
Mr. Duijnhouwer is an Associate Director with the Green Economy and Climate Action team of the European Bank for Reconstruction and Development. Within the team, he leads the Country Engagement Unit which focuses on supporting the EBRD's Countries of Operations in further greening their economies. He has over fifteen years of experience in developing green financial products and implementing policy reform engagements with a particular focus on Belarus, Central Asia, Russia and Ukraine. He is currently based in the EBRD Brussels office. Prior to that, he was in the EBRD's Moscow office (2011-2020).
Before joining the EBRD, he worked for a business consulting firm in Moscow where he was involved in a number of energy efficiency projects in buildings and municipal infrastructure.
Mr. Duijnhouwer holds a Master's degree in Modern History (with honours) from the University of Leiden, the Netherlands and a Master's Degree in International Political Economy (with honours) from the University of Warwick, United Kingdom. He also passed the Chartered Financial Analyst Level 1 exam.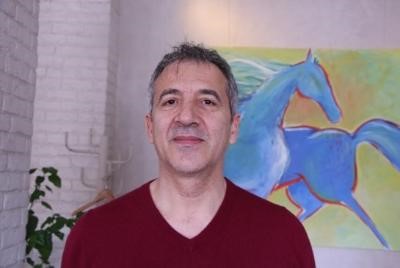 Antoine Nunes
Head of the UNECE Environmental Performance Review (EPR) Programme
Antoine Nunes works since 1999 for the UNECE. He joined as an Environmental Affairs Officer in the Operational Activities and Review Section of the UNECE Environment Division. Since 2009, he is responsible for managing the Environmental Performance Review (EPR) Programme. The EPR Programme is carried out in Central Asia, Caucasus, Eastern Europe and Balkan countries. The efficiency and effectiveness of the EPR methodology have attracted the attention of countries outside of the UNECE region. Previously he wrote chapters for EPR reviews dealing with policymaking framework for environment protection and sustainable development in Kazakhstan, expenditures for environmental protection in Ukraine, ecotourism and biodiversity in Belarus, air management in Tajikistan, international cooperation in Azerbaijan, environmental information and public participation in decision-making in Georgia, information, public participation and awareness-raising in Yugoslavia and economic instruments, regulatory instruments and their enforcement in Armenia. for Estonia, he co-drafted the chapters on overview of decision-making framework and on environmental conditions and management of pollution and natural resources.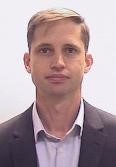 Daniel Besley
Senior Climate Change Specialist World Bank
Daniel Besley is Senior Climate Change Specialist with the Climate Change Group of the World Bank. His current role focuses on supporting climate action in Europe and Central Asia. He has worked for the last thirteen years on designing and implementing mitigation policy including carbon markets. He also has a decade of experience in the finance sector and in international development.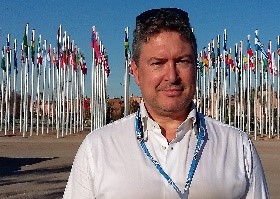 Luis Robles Olmos
Delta Increase EEIG– Liken Carbon
MsC. in Agronomic Engineering (Universidad Politécnica, Madrid), has been awarded with a Diploma in Advanced Studies by Universidad Rey Juan Carlos, Madrid (URJC).
His professional career has been developed in agronomy, forestry, environment, water management and use, with an special focus on climate change projects since 1999.
During the last twenty years he has developed different tasks in climate change mitigation and adaptation projects, in different engineering, consultancy and certification companies. Between 2007 and 2017 he has managed the Climate Change Unit of AENOR, a CDM DOE and JI AIE, working in UNFCCC, ISO, VCS, GS, WCD, IHA and other certification (validation and verification) schemes.
Actually, Luis works as an international consultant providing support and expertise to multilateral and governmental agencies in Paris Agreement implementation, MRV systems, NAMAs, implementation of mitigation projects and in the creation of national carbon policies and new initiatives to scale carbon programs, and as key consultant for multinational utilities providing support in the international climate change agenda and negotiations, and developing for those corporations significant initiatives to create climate neutrality strategic paths.
Luis is an active verifier of EUETS annual reports, Spanish CLIMA projects, ISO 14064 -1 corporate inventories and ISO 14064-2 emission reduction projects. As PhD candidate and researcher of the Industrial Technologies Doctorate Program in the Universidad Rey Juan Carlos, his doctoral thesis is focused in the contribution of new Paris Agreement mechanisms in emissions reductions, co-benefits, local economy and sustainability.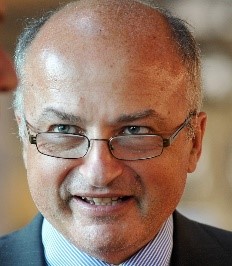 Dr Guy Bonvin
Swiss Special Envoy for Water in Central Asia, (Federal Department of Foreign Affairs, Switzerland),
Ambassador
H.E. Dr Guy Bonvin has been appointed as Swiss Special Envoy for Water in Central Asia as of March 1st, 2019. Blue Peace Central Asia, the Swiss water diplomacy initiative, is at the heart of its mandate.
Dr Guy Bonvin was previously head of the Infrastructure Financing Division of the Economic Cooperation and Development of the Swiss State Secretariat of Economic Affairs Department for the past seven years. In this position, he held operational and strategic responsibilities in the areas of urban water and sanitation, renewable energy and energy efficiency, sustainable urban development and mobility.
Dr Bonvin holds a PhD from the Swiss Federal Institute of Technology in Lausanne, which he obtained in 1992. He draws on more than two decades of professional experience in sustainable development and management of water and energy resources. This includes four years in the hydropower industry. His tasks included operational management of international business, as well as infrastructure financing, strategy and policy-making.
With his experience in the industrial, diplomatic and humanitarian fields, Dr Bonvin has built a broad vision of the water-energy-food nexus, of its stakeholders, of economic and strategic challenges on the path of sustainable economic development and stability. His assignments included operations in Central and Eastern Europe, Middle East, Caucasus, Central Asia, Africa, and Latin America.
Laura Altinger
Head of Regional Nature, Climate and Energy Team UNDP Bureau for Europe and Central Asia
Laura Altinger has two decades of international climate change, energy, carbon markets and climate finance experience at the United Nations and World Bank, spanning the Asia-Pacific and pan-European regions, and drawing on a wide network of public and private sector stakeholders to promote impactful climate action and sustainable development. Currently, she is Team Leader for our Nature, Climate and Energy in the Europe/CIS region, which has a portfolio of US$1bn+ climate finance projects across 18 jurisdictions.
Laura's work focuses on operations, strategy and management, policy advice, and partnerships. In her previous roles with the UN regional arm for Asia Pacific, Laura was the Climate Change and Finance Advisor to the Under Secretary-General, shaping the strategic and thematic focus of the work, and led their Ministerial-level events, including at the UNFCCC Climate Conferences (COPs) and Asia-Pacific Carbon Forum, as well as publications on climate policy and finance. In her previous role with the World Bank Vietnam, she managed a technical assistance programme, which included the Low Carbon Development Assessment to identify options for transitioning out of fossil fuel combustion across the energy generation and end-use sectors, the carbon Partnership for Market Readiness and the Climate Public Expenditure Review.
For all questions, please contact by e-mail art6cooperation@carececo.org
We very much look forward to seeing you all together and to advance our collective efforts in building the strong transparency frameworks and cooperative arrangements needed for an effective climate action.