Publication date: 15 October 2018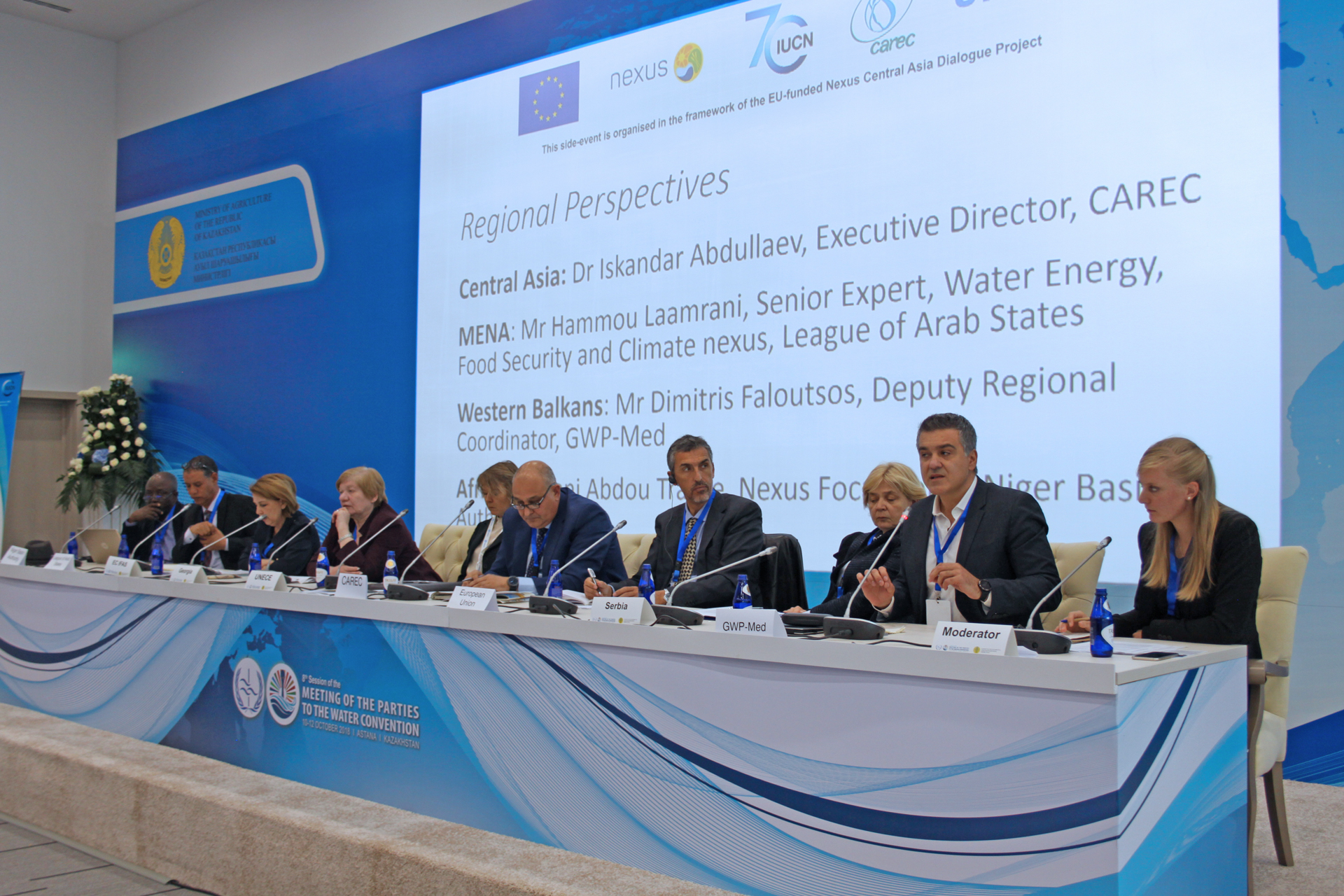 ASTANA. On 10 October an open dialogue on challenges and benefits that the Water-Energy-Food-Ecosystems Nexus brings to different regions of the world took place in the frame of a side-event on the sidelines of the 8th Session of the Meeting of the parties to the Water Convention. It was organized by the International Union for Conservation of Nature (IUCN), the Regional Environmental Centre for Central Asia (CAREC) and the United Nations Economic Commission for Europe (UNECE).
The participants of the event agreed that is it vital to engage all sides before making decisions. Increased vulnerability due to climate change, a growing world population and increasing needs for investments, innovation and human capacity, exacerbate demands on water, energy and food resources and related ecosystem services. The Water-Energy-Food Nexus approach contributes to the solution of complex environmental and development problems.
Mr Claudio Bacigalupi of the European Commission said: "Sharing and learning from experiences of different regions in the world can move the Nexus discussion forward and prepare for major investments. The EU Nexus Regional Dialogue Programme supports projects in Africa, Central Asia, Latin America and the Mediterranean to foster transboundary dialogue across the three Nexus sectors – water, energy and food."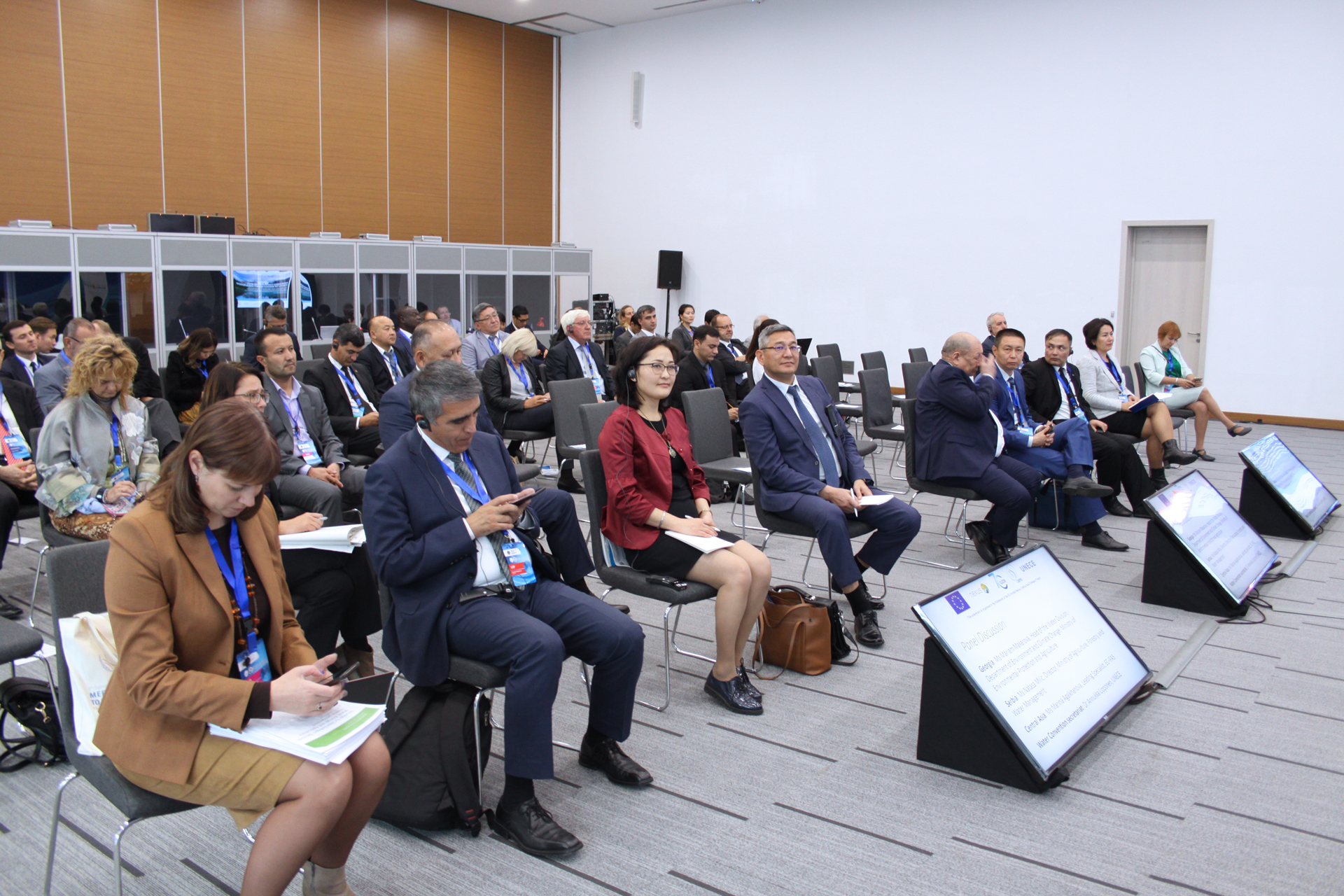 As one part of the EU and BMZ financed Nexus Regional Dialogue Programme, this side-event was organised in the framework of the European Union funded Nexus Central Asia Dialogue Project implemented jointly by CAREC and IUCN. Country representatives, regional and international organisations shared experiences and examples on Nexus approach in action. There are no regional inter-sectoral organisations as such in Central Asia while in the Niger Basin the main challenge is to develop clear nexus criteria for investment planning. In the Middle East and North Africa region, the solar power potential provides an important entry point for water saving technologies in irrigation.
Dr Iskandar Abdullaev, Executive Director of CAREC noted: "Environment, development and human needs are interlinked. We cannot go ahead with business as usual approaches; inter-sectoral, nexus approaches are key for long-term, sustainable decisions. CAREC, with the support of the European Union and in partnership with IUCN promotes the cooperation of all sectors for integrated solutions, embracing the water, energy and food security of the region."

The examples provided and the ensuing panel discussion exposed the many advantages that the Nexus approach offers to countries, including increased resource security nationally and across borders. Yet, negotiating different sectoral interests is not an easy task and greatly depends on the specific context. Illustrative is the case of the Western Balkans, where cooperation between the energy and water sectors cannot only prevent floods but attract the attention of high-level decision makers.
By sharing regional and country-specific stories and perspectives, this side event has revealed the Water-Energy-Food Nexus as a platform that promotes cooperation, especially where resources are shared between countries.