Publication date: 24 July 2018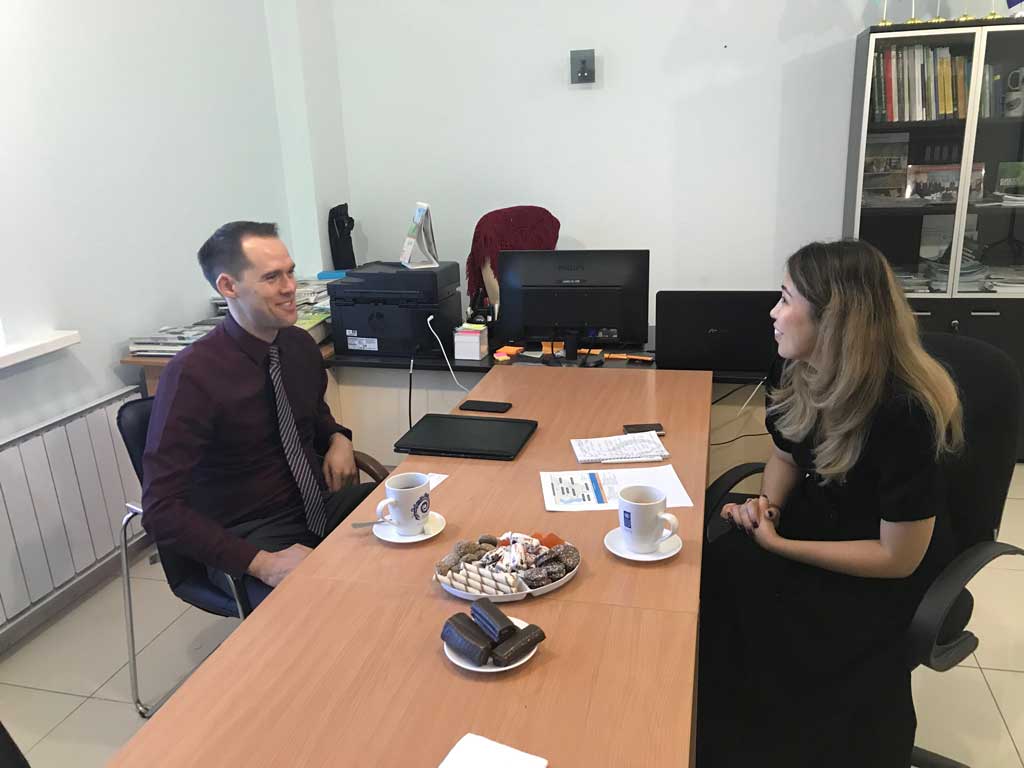 ASTANA. On July 18 representatives of CAREC Country office in Kazakhstan had a meeting with Ryan Weddle, Director of USAID Kazakhstan country office.
During the meeting participants discussed the implementation of the Smart Waters project (USAID), its current status and development prospects in the Republic of Kazakhstan.
Shynar Toilybaeva, Director of the CAREC Country Office in Kazakhstan, provided detailed information on the implementation of all project components, namely the solid component. Within this component the MIKE11 Software was provided to representatives of the RSE Kazhydromet. This software will allow to perform complex hydraulic and hydrological calculations, it also can be used for both plain and mountain rivers.
Moreover, it helps to predict the amount of runoff and visualize flooding zones. The introduction of the MIKE 11 program into the practice of the RSE "Kazgidromet", will allow to make timely adjustments to long-term forecasts of river water availability.
At the end of the meeting, Mr. Ryan Weddle thanked the CAREC Country Office in Kazakhstan for fruitful cooperation and noted the importance of further close cooperation with national partners for the successful implementation of the Smart Waters project in Kazakhstan.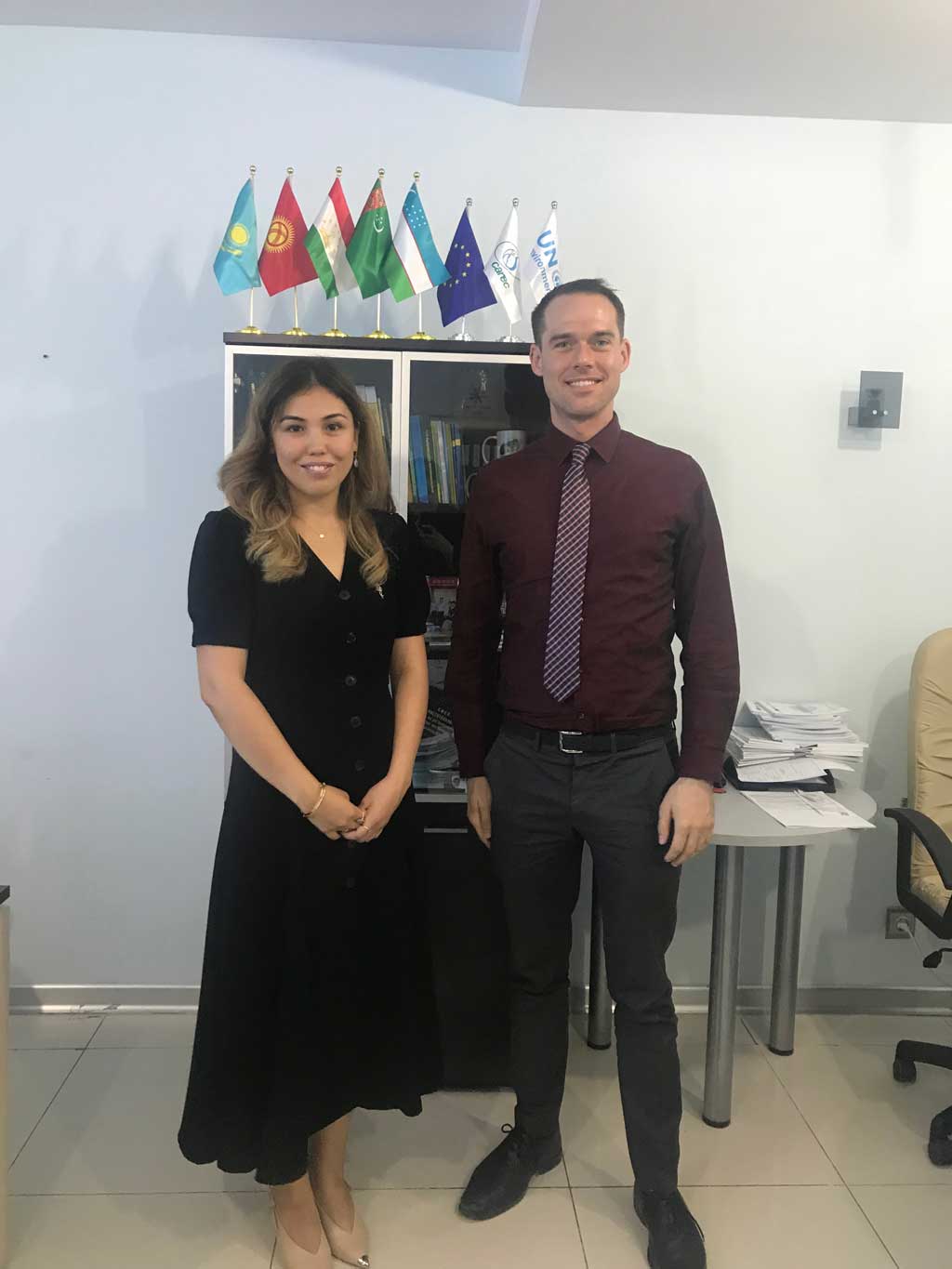 _____________________
Smart Waters project is implemented by CAREC with financial support of the United States Agency for International Development (USAID) from 2015 to 2020. The aim of the project is to address the knowledge dis-lock in the region of Central Asia and Afghanistan in water sector, build working relations among water managers and specialists, and demonstrate the potential of the basin management approach and cooperation with the academia.