Publication date: 13 July 2018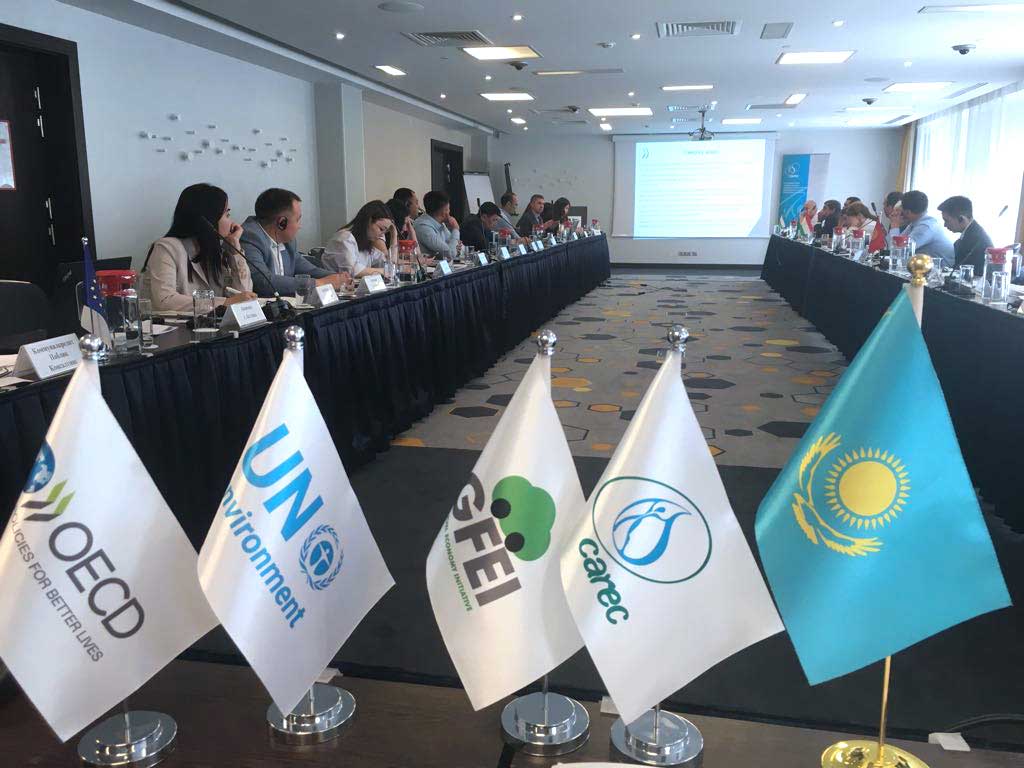 ASTANA. On 4-5 CAREC hosted a two-day regional seminar on improving the efficiency of the transport sector in Central Asian countries. The event was organized under "Developing cleaner and efficient vehicle policies in Kazakhstan" project implemented by CAREC with the financial support of United Nations Environment Programme (UNEP).
The seminar gathered together representatives from the Ministry of Energy, national economy; the city halls of Astana and Almaty, regional administration. The seminar was also attended by representatives of the Ministries of Transport, Ecology, Finance and Economics of Central Asian countries, as well as international organizations.
In a welcoming speech, Mr Bert Fabian, representative of UNEP, noted the importance of greening the road transport sector not only in Central Asia but the world as well. Mr Fabian mentioned that emissions negatively affect the environment, which in turn have a negative impact on the health of people.
On the first day of the seminar Ms Shynar Toilybayeva, director of the CAREC Country Office in Kazakhstan, presented the results of a research on the assessment of the fuel efficiency of the transport sector in Kazakhstan. Ms Toilybayeva also showed the degree of impact of government measures to formulate recommendations for the further development of policies to regulate this sector. Representatives of the Organization for Economic Cooperation and Development (OECD) presented case studies in developing a public urban transport programme from the countries of the European Union (Austria, Czech Republic, Poland).
On the second day, OECD representatives held training for participants on financing the public urban transport programme; project cycle management; project evaluation and did practical exercises on programming and cost estimation of urban transport programme.
Participants of the seminar expressed interest in implementing such projects in Central Asia countries. It should be noted that the transport sector is one of the fastest growing sources of air pollution in cities, therefore a significant number of national obligations under the Paris Climate Agreement are focused on the transport sector.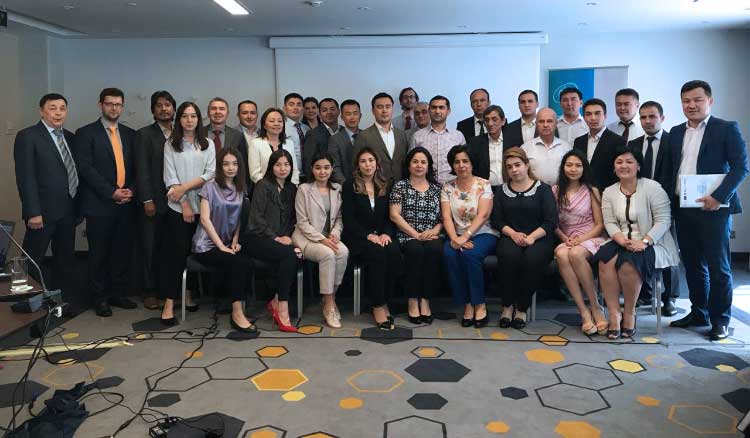 ---
"Developing cleaner and efficient vehicle policies in Kazakhstan" project is implemented by CAREC and financed by UNEP. The project is being implemented in Kazakhstan from 2017 to 2018. The project aims not only to contribute to the development of regulatory measures to promote environmentally friendly vehicles but also to facilitate the assessment of current greenhouse gas emissions from transports and develop a scenario for subsequent dynamics. Kazakhstan was chosen as one of the countries to participate in the project, due to the increasing trend towards urbanization and motorization. The concept of Kazakhstan on the transition to the green economy and the development of clean transport will contribute to improving the air quality and the implementation of the Paris Agreement.