Publication date: 31 January 2018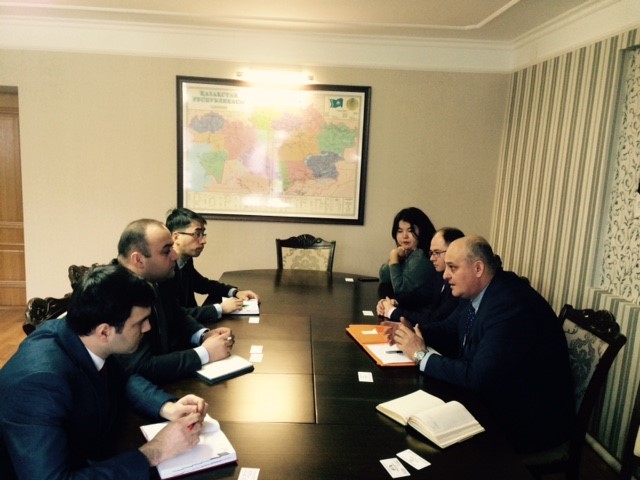 The meeting between the representatives of CAREC and the Embassy of Tajikistan in Kazakhstan took place on January 30 in Astana. CAREC Executive Director Dr Iskandar Abdullaev shared the main results of CAREC activities for 2017, as well as the opportunities for regional cooperation in the field of environmental protection.
CAREC also provided the informational update on the projects implemented in the Republic of Tajikistan in the field of climate change and water resources management, which are conducted devised for better education and sustainable development.
The Regional Environmental Centre for Central Asia operates in five areas: water, climate, education, environmental management, environment and health. There is a dialogue platform to ensure effective cooperation in the region in all directions, which brings together representatives of parliaments and ministries of foreign affairs to join efforts in environmental problems of the region.
First Secretary of the Embassy of Republic of Tajikistan Mr Kamolutdin Saidov thanked CAREC for the initiative to develop cooperation with the Embassy and assured of full support to expanding cross-region ties.
Dr Abdullaev also spoke about the ongoing preparations for the II Central Asian International Environmental Forum at the conclusion of the meeting which is scheduled for June 5-7, 2018 in Tashkent. The participants exchanged contacts and information materials and wished each other productive work in promoting sustainable development of the Central Asian region.