Publication date: 04 March 2021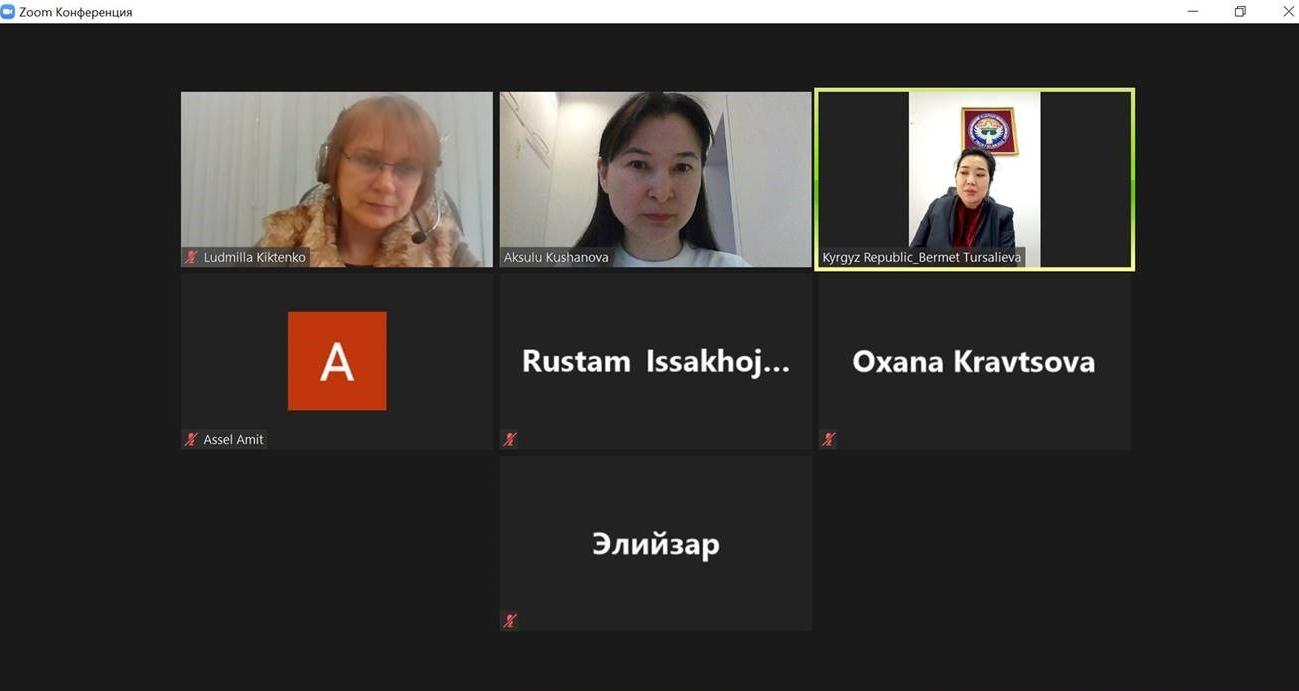 February 24, 2021 – The team members of the "Nexus Dialogue in Central Asia" project, funded by the European Union (EU), held a discussion with Ms. Bermet Tursalieva, Deputy Minister of Agriculture of the Kyrgyz Republic, who oversees the issues of food security in the country. The parties discussed the potential of introducing a water-energy-food nexus (WEF Nexus) multisectoral approach in the strategic agricultural planning in Kyrgyzstan.
Given the Ministry's new responsibility scope over water management, land use, regional development and forestry issues, a multisectoral approach can become a cost-effective alternative to natural and human resource management, as it implies multilateral benefits.
"In the modern realities of increasing prices, drain on resources and deteriorating environmental conditions, there is a need for competent application of WEP Nexus approach," – noted Ms. Bermet Tursalieva, Deputy Minister of Agriculture of the Kyrgyz Republic.
In order to strengthen food security and agricultural sector through the application of holistic solutions, the EU project "Nexus Dialogue in Central Asia" is currently providing support to the Ministry in the development of the "Agricultural Development Strategy of the Kyrgyz Republic for 2021-2025".
Applying the cross-sectoral principles of the WEF Nexus approach during the implementation of the Strategy, agriculture can become one of the major stabilizing factors and a driver of growth for the economy of Kyrgyzstan in the coming years. Since water is another important milestone on the pathway to food security, finding an optimal solution to water-related issues at both national and regional levels remains relevant.
The country's agricultural sector is on the verge of a new stage, during which state regulation, support and close interaction with other sectors of the economy should be put at a greater emphasis.
---
The second phase (2020-2023) of the European Union project "Central Asian Dialogue to Promote Sectoral Financing through the Water-Energy-Food Nexus" is a continuation of the first phase (2016-2019) and is being implemented by the Regional Environmental Centre for Central Asia (CAREC). The project is part of the global Nexus Dialogue Programme, which is supported by the European Union (EU) and the German Federal Ministry for Economic Cooperation and Development (BMZ) in five regions.