Publication date: 24 April 2018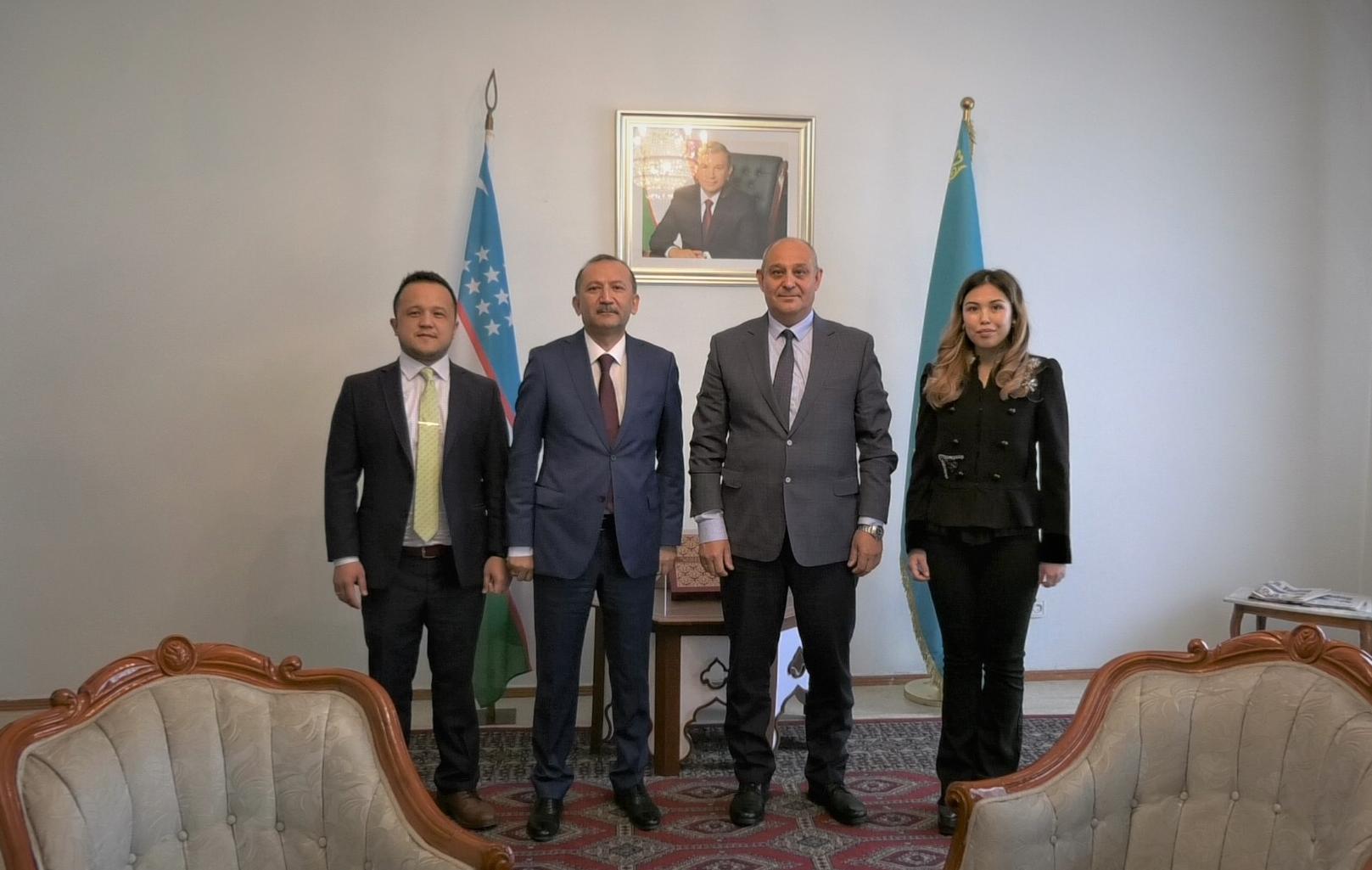 On April 19, a meeting of Ambassador Extraordinary and Plenipotentiary of Uzbekistan to Kazakhstan Mr Saidikram Niyazhodzhaev and representatives of CAREC was held in Almaty. During the meeting, the parties discussed preparations for the II Central Asian International Environmental Forum.
The II Central Asian International Environmental Forum will be held on June 5-8, in the capital of Uzbekistan, Tashkent. Forum theme: Strengthening Cooperation on Environment and Sustainable Development in Central Asia. The government of Uzbekistan and CAREC are organising the event.
CAREC Executive Director Dr Iskandar Abdullaev noted that the first announcement of the forum was made during the 7th meeting of the European Union-Central Asia Environmental Protection Working Group, which was held on February 6-7 in Brussels.
Representatives of CAREC also presented the progress of the preparation of the II CAIEF and forthcoming events planned within the forum. Specifically, parties discussed briefings on presentation of the II Central Asian International Environmental Forum programme, which will be held on April 27 in Almaty and May 4 in Astana. Dr Iskandar Abdullaev offered Mr Saidikram Niyazhodzhaev to make an official invitation to II CAIEF during these meetings.
Mr Saidikram Niyazhodzhaev thanked CAREC for the initiative to develop cooperation with the Embassy of Uzbekistan, and also expressed readiness to participate in the briefing. Also, Mr Ambassador assured that Uzbekistan is interested in strengthening regional environmental cooperation.
At the end of the meeting, the parties noted positive changes in diplomatic relations between the countries of Central Asia. In particular, Mr Niyazhodzhaev mentioned the meeting of the presidents of Kazakhstan, Kyrgyzstan, Tajikistan, Uzbekistan, and the chairman of the parliament of Turkmenistan, which was held on March 15 in Astana.