Publication date: 23 September 2020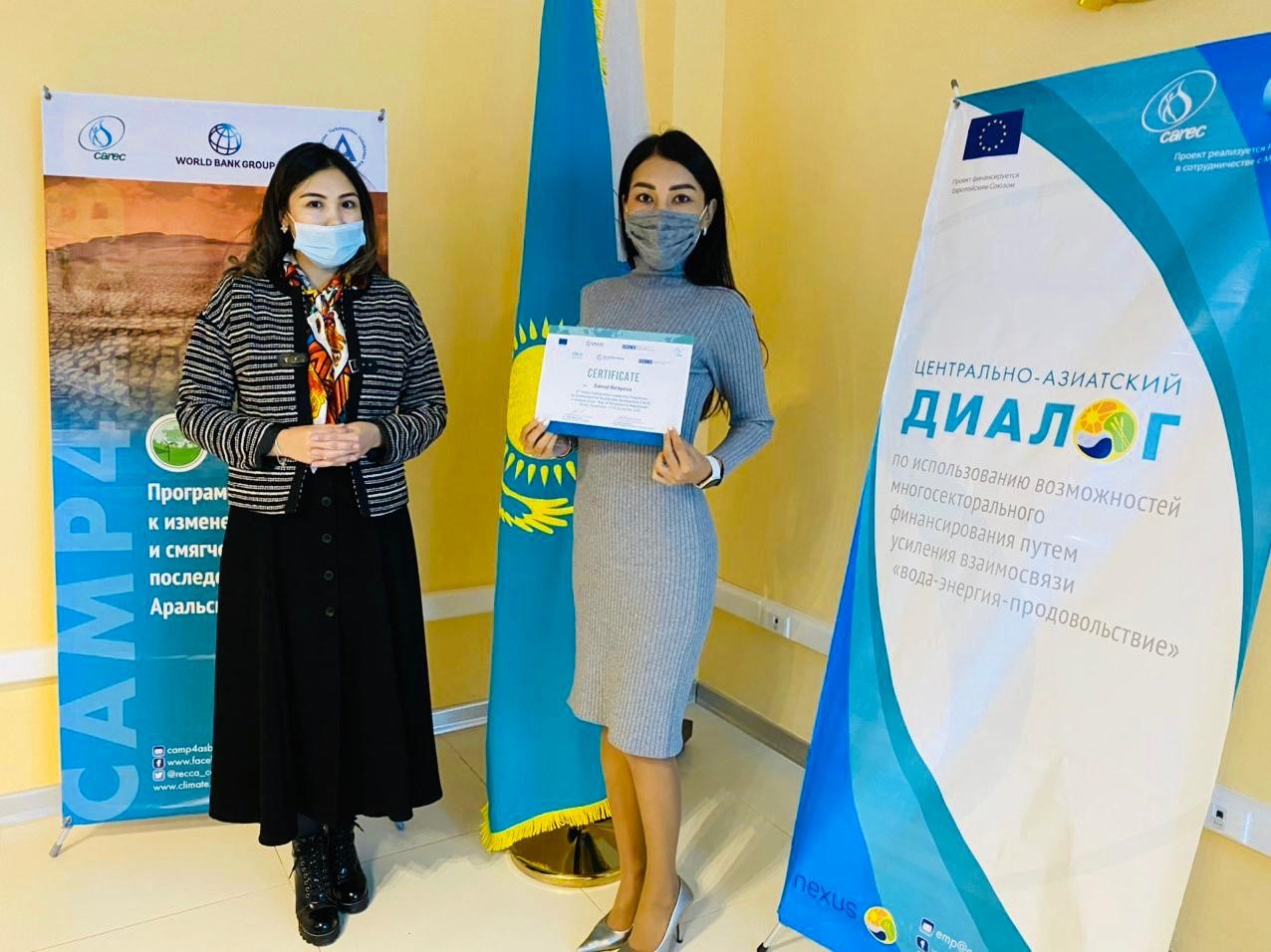 Certificates on completion of the 11th CALP were awarded to participants by CAREC Country office in Kazakhstan.
Director of CAREC Country Office in Nur-Sultan, Shynar Toilybayeva and participants of the Leadership Program expressed the deepest gratitude to partners and donors – UN Environment Programme, OSCE Programme Office in Nur-Sultan, US Agency for International Development (USAID), World Bank, European Union and OSCE Secretariat in Vienna - for their assistance and support in organizing the 11th CALP.
The COVID-19 crisis has demonstrated enormous potential and opportunities of digital technology, for the first time making it possible to hold the 11th CALP online at high technical level, despite global challenges.
We hope that the knowledge and experience gained within the framework of the Leadership Program will contribute to even more active participation of young people in solving environmental issues, strengthening the regional dialogue and cooperation as well as in providing latest innovative solutions to environmental challenges at national, regional, and global level.