Publication date: 25 June 2018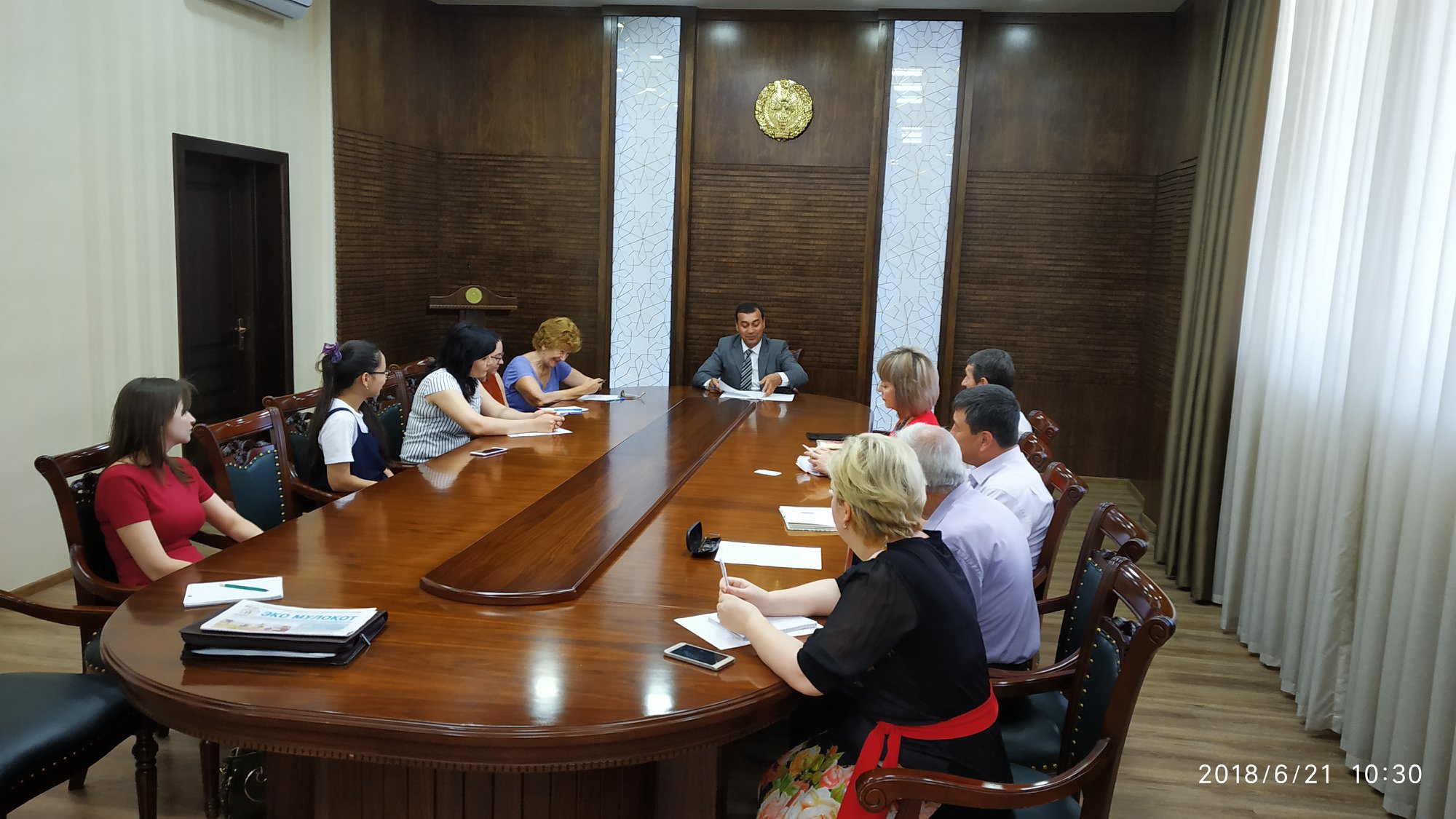 On June 21, CAREC participated in the meeting of the State Committee of the Republic of Uzbekistan on Ecology and Environmental Protection with the representatives of NGOs and Mass Media. The main aim of the event was to reactivate the dialogue and strengthen partnership in solving the issues of environmental protection.
Each participant was given the floor to express their opinion on the current situation, existing difficulties and possible solutions in the work process, their ideas and suggestions for improving joint actions. NGOs and mass media representatives were very active in discussing actual topics, such as: raising awareness and culture of the population in relation to the environment, hotlines for residents to deliver on various environmental issues, timely informing and updating data on the work of the committee and its subdivisions, involvement of NGOs representatives in different national and international events, organization of thematic roundtables, information and media tours on an ongoing basis, etc.
Special attention of all participants was paid to the issues of school and pre-school education, nurturing the respect to the environment. In particular, it was offered to consider the ability of introduction the subject of "ecology" in the educational program of Uzbekistan, as well as to develop new books and materials for teachers, children and students.
Another important issues, which was considered by participants, was biodiversity. It was recommended to hold inventory of flora and fauna on the territory of Uzbekistan to develop a further plan of joint actions for the conservation of biodiversity.
During the meeting, CAREC representative also gave comments on several issues, including information on implemented projects related to discussed topics, reliable partnership with other NGOs and provided support, successful organization of various events with participation of NGOs and mass media, the partnership with the State Committee. CAREC expressed its willingness to actively participate in such meetings and discussions and to provide support in organizing joint activities for environmental protection. It should be noted that on December 27, 2017, CAREC and the State Committee signed the Framework Agreement and developed the Roadmap of cooperation.
Deputy Chairman of the State Committee on Ecology and Environmental Protection Mr Uktam Utaev, who conducted the meeting, expressed his gratitude for given comments and ideas. Addressing the representatives of NGOs and mass media he asked them to be more active not only in activities with population but also in cooperation with the committee. He informed about the willingness to take actions, give support to NGOs activities and find solutions to received issues.
As a result of the event, it is planned to hold a conference with NGOs, mass media, environmental specialists, ministries and agencies. To sum up the meeting, the State Committee on Ecology and Environmental Protection announced the upcoming opening of the website "The Red Book of Uzbekistan" on three languages – Uzbek, Russian and English.