Publication date: 26 June 2018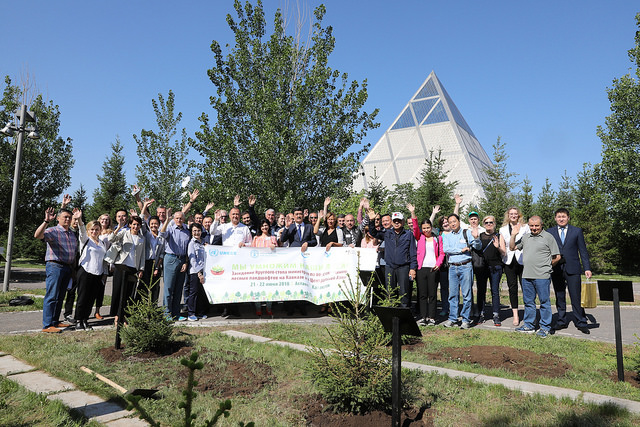 ASTANA. On June 21-22 CAREC representatives attended Kazakhstan Ministerial Roundtable on Forest Landscape Restoration and the Bonn Challenge in the Caucasus and Central Asia.
The Ministerial Roundtable is organized jointly by the Ministry of Agriculture of the Republic of Kazakhstan, the United Nations Economic Commission for Europe (UNECE) and the Food and Agriculture Organization of the United Nations (FAO), in cooperation with the International Union for Conservation of Nature (IUCN) and with the financial support of Germany. The roundtable seeks to discuss challenges, identify solutions and enhance commitments towards forest landscape restoration in the Caucasus and Central Asia and will be instrumental in furthering regional efforts.
On the first day of the meeting participants visited the "green belt" of Astana, as well the forest nursery "Ak Kayin". There are 61 tree and shrub species in the total amount of 50 thousand pieces, covering an area of 155 hectares. Harvested seeds allow creating more productive and stable plantations of the green zone of Astana, which are resistant to severe climate conditions.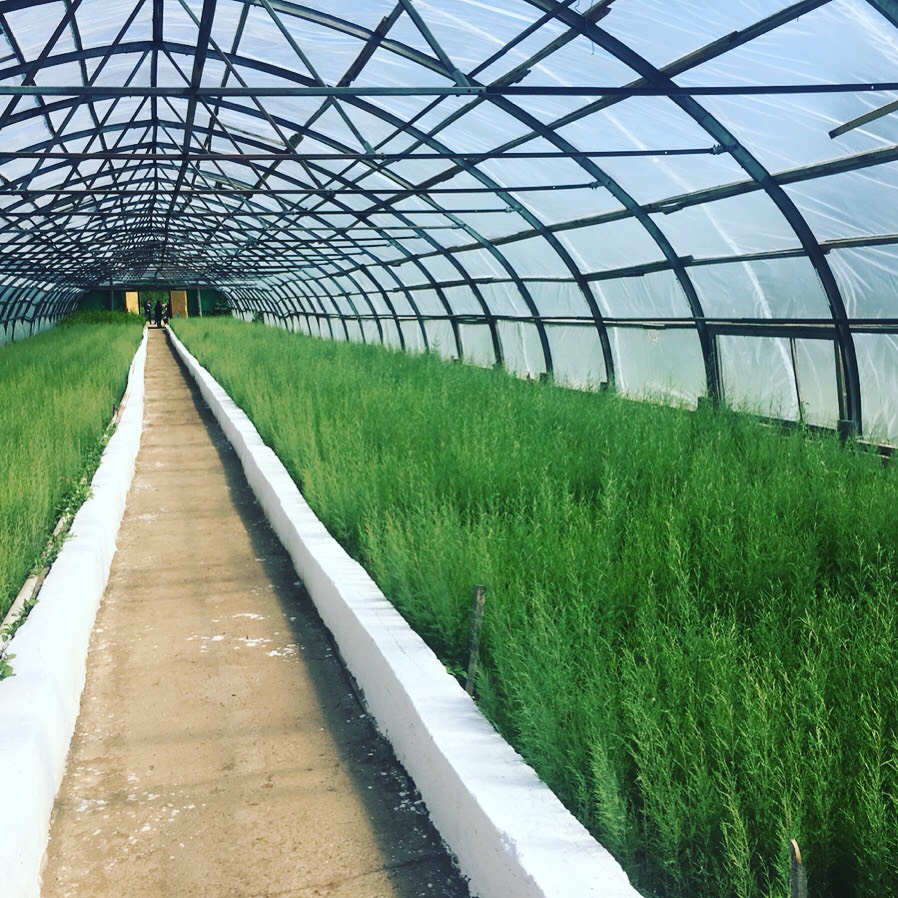 On the second day, there was the Ministerial Roundtable in Astana. Participants discussed possibilities for forest landscape restoration under the Bonn Challenge in the Caucasus and Central Asia and shared regional and national experiences of forest landscape restoration, challenges faced during implementation, and ways of addressing them. Aside from that, parties discussed the strategies and approaches for unlocking financial resources required for restoration, considered ways of reporting on progress in restoration and provided an opportunity for identifying and selecting areas for restoration.
The Ministerial Roundtable gathered together high-level representatives from the Caucasus and Central Asia, senior Bonn Challenge partners from the international and the donor community, leaders from international organizations and selected observers
Following the conference, the Astana Resolution was prepared. The main aim of the resolution was working to restore and afforest degraded lands in the Caucasus and Central Asia by 2030. The document also reinforces regional cooperation on forest landscape restoration, in particular through policy dialogues, forest policy development and joint programs. Furthermore, the Astana Resolution notes the need for cooperation with stakeholders in order to develop a financing strategy on landscape restoration.