Publication date: 05 August 2019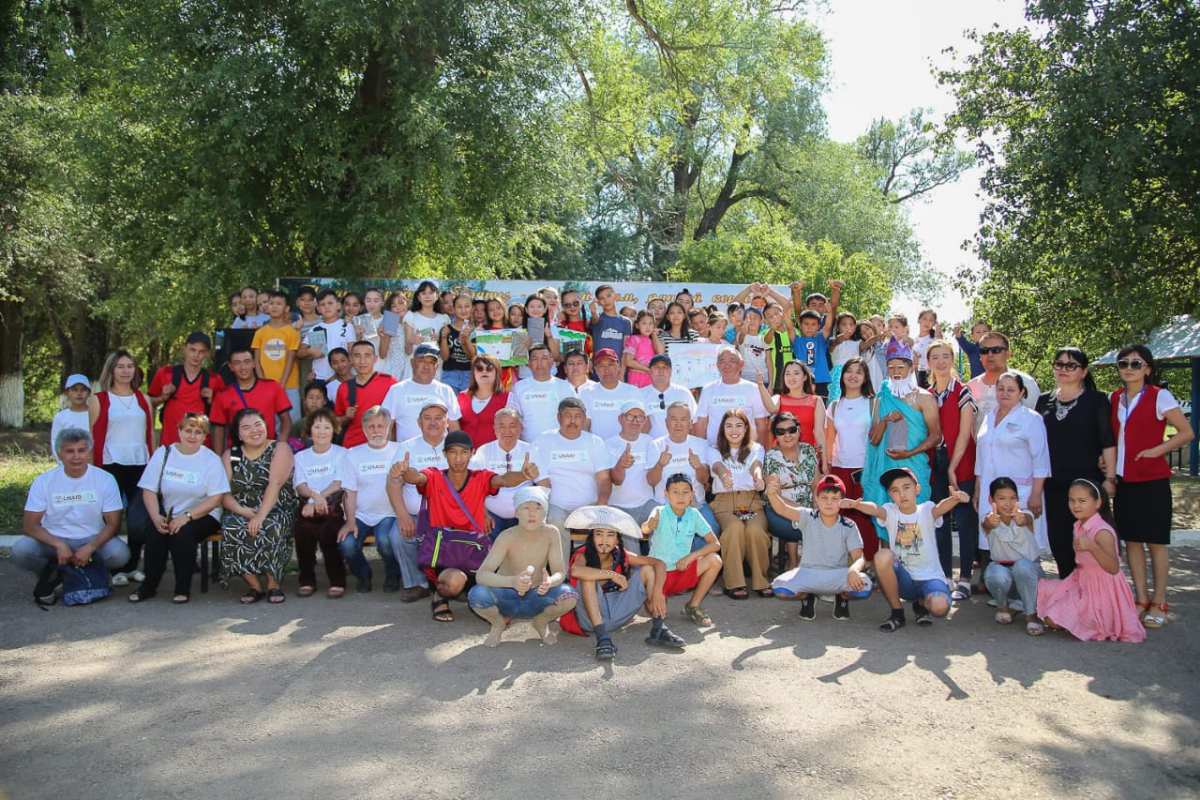 Kazakhstan is not rich in water resources, and they are not evenly distributed on its territory. There are over 85 thousand rivers and temporary reservoirs across the country, which periodically dry up due to climatic conditions.
The increasing demand and declining supply of shared water resources require close regional and interstate cooperation to ensure better management and effective utilization. It is especially important for countries to have access to accurate and commonly accepted water resources data to effectively manage resources.
With this in mind, the USAID-funded Smart Waters project established a Small Basin Council for the Aspara river in order to strengthen transboundary cooperation and implement the principles of integrated water resources management. The Aspara river flows through the territories of two states - Kazakhstan and Kyrgyzstan, and is used mainly for agricultural purposes. An important aspect in using the water resources is the issue of interstate cooperation. In order to strengthen transboundary cooperation and introduce the Integrated Water Resources Management principles, Small Basin Councils were established for the Kazakh and Kyrgyz sides of the river basin. Moreover, basin plans of the Aspara River for the Kazakh and Kyrgyz parts were developed, and joint meetings of Small Basin Councils are being conducted on a regular basis.
On 4-5 July, 2019, Merke village in the Southern Kazakhstan hosted a festive event dedicated to the Aspara river day, bringing together representatives of the Small Basin Councils of Kazakhstan and Kyrgyzstan, the representatives of the local authorities, departments of water management, drinking water supply, public and international organizations, and mass media. The event was supported by the Smart Waters project.
The event aimed at strengthening the interstate cooperation and already became a good tradition for the residents of border communities to mark friendship, good-neighborliness and mutual trust of the parties.
The first day of the event also included various sports competitions, awards ceremony for school students – participants of contests for composing and drawing on the theme of cooperation, cultural workers concert took place. Then, on the second day during the demo-tour, organized with the support of local administration of Merke district, participants learned about water management experience in "Ravshan" farm.
It is worth noting that this was the second consecutive Aspara river day celebration, with the first one held in Kyrgyzstan on April 2019. CAREC specialists highlighted that these events demonstrate positive changes happening in both countries due to bilateral cooperation.